Top 10 Basics of Blogging
10 Things Every Blogger Needs to Know!
Let me start off by saying how excited I am about this New Blogger Series! I think it's fantastic that we can come together as a community and share what we've learned thus far and implement each other's ideas to help make our blogs better! For now, this will be a weekly series because I'm starting out too and I just don't know what we need to know yet- make sense?!
My ultimate goal is for us to get to know each other, get to know each other's blogs, to learn from each other, to grow our audiences, and to have fun doing it!
So, let's start off with some basics!
I've been scouring the big sites for their tips and tricks and here are some important rules I have learned:
This seems to be #1 on everyone's list! If you have the word captcha set to "on" for comments then TURN IT TO OFF NOW! I have noticed that when the word captcha is on I tend to give less feedback because most of the time I'm typing one handed anyway (little man likes to be held ALL THE TIME!) and it's just too much hassle- plus half the time I don't even understand what letter it wants me to type because of the funky font. I took the word captcha off on Day 1 and have yet to receive a single piece of spam. This will increase your comments- and if one of those "Big Bloggers" drops in to leave a comment you'll get it because many of them said they don't bother when there's a word captcha!
Update: Apparently when Blogger changed to the new interface it automatically reset the word captcha to be on. All you have to do is go to your Dashboard- Click the wheel button (it's next to the language button on the upper right) and choose Old Blogger Interface. Don't worry this won't change anything on your blog. On the new screen you will choose Settings and then choose Comments. Scroll down to Show Word Verification for Comments and click no. Save these settings and then you can click Try The Updated Blogger Interface- this will take you back to your current Blogger Dashboard but your captcha settings will be saved.
Less is more. Don't get your blog too busy. Since I have a busy background I chose a more simple layout. Originally I had the middle and a sidebar on each side because I felt I needed more content on my blog and I was filling it with junk so it looked like I had something- but luckily I joined Randee's Rant and Rave bloghop and got some good feedback.
Make your font large and easy to read. At first I started off with a fancy font because I thought making my posts look like handwriting would be more personal but if it's too hard to read then people will just move on to the next blog. I do fancy headers sometimes to add some pizazz but I always keep the font very legible. If you use a fancy font for something make it larger and bold so it stands out better and is easier to read.
Put a "Welcome" at the top of your page– I have mine on the front page. Make it a sweet and simple "Thanks for coming…" and add some follow me links. To do this (for Blogger)- go to layout, add a gadget, add text, then write your welcome message and add links to your Facebook, Twitter, RSS feed, (we'll go over this in another post), etc. then drag the box to right above "Posts" – sometimes it takes it a little finagling to get it there. Once I did this I started getting followers on Facebook, Pinterest, and Twitter.
If you don't have Facebook (make a fan page for your blog), Pinterest, Google+, Instagram, or Twitter – SIGN UP NOW! I have no idea how Twitter works and I'm researching that this week but it's apparently fantastic for growing followers! Also, go to Feedburner and register- this will allow you to automatically send your blog posts to email followers and those who use feedreaders to follow blogs.
UPDATE: I learned Twitter- it's pretty awesome! Check out basic etiquette of Twitter and how to gain 1000+ new followers in a month without paying for it!
Get a stat counter… Stat!(hardy har har… I'm so funny!) I haven't figured out how to really use these to get in depth information but I'm tinkering around with understanding them some. I signed up with Google Analytics and StatCounter.com– these give you more information about what people are doing on your site than the regular stat page in Blogger. One thing that I like about these is that it shows exactly where your readers are- like I have some in Chicago, Beverly Hills, Tuscon, and even the town next to me, etc. It also says how long people stay on my site- this is good information because it can indicate that you need to put more links inside your posts.
Which leads me to – put links to other posts inside current posts!This is so that people will stay and look around your site- the longer someone stays at your site the more likely they are to follow you. You can even add a link to pictures (in Blogger) by clicking on the picture then clicking on link (you'll have to do this twice in order for the link box to pop up and work). Check it out here: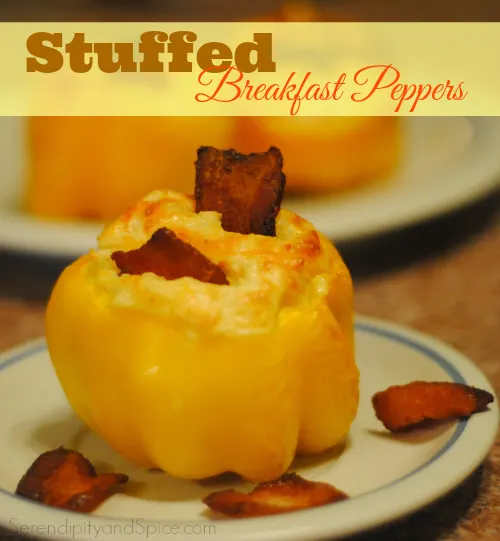 Make your site EASY TO NAVIGATE! The best way I have found so far is to sign up for InLinkz; it's free for text links or $2 a month for picture links (it's totally worth the $2 a month for unlimited picture links). People like to see pictures and pictures do say 1,000 words. So, to make my site easy to navigate- I made pages to separate my posts: Yummy Eats, My Creations, and New Parent Humor. On those pages, instead of cutting and pasting my posts and making it long and cumbersome I just made an InLinkz collection and add my posts to the collection then cut and paste the html of the collection into the html of the page. I hope that was clear… it was pretty wordy but InLinkz has a great tutorial that shows you how to make the collections- which is the time consuming part, but not hard at all! Then anytime I have a new post that falls into one of these categories I just update the collection and update the page with the new html code. I only do this with posts that I think people would want to read again. I don't do it with time sensitive ones or linky parties. UPDATE: I have since switched to WordPress and no longer need this feature but I do use inlinkz for hosting my linky parties!
Go ahead, make a little dough! It's perfectly okay to get paid to do what you love to do! Now, you are not going to make much at all starting out… but I think it's pretty cool when you can see it grow over time. I'll be upfront and blatantly honest… I made 21.83 last month (January 2012). But hey, it was my very first month blogging and it was 21.83 I did not have before! It actually paid for my year of inlinkz. I made $20 writing a post for Izea you can check it out here, 1.40 from Social Spark ads, and .43 off Google ads. Additionally, if someone signs up for Social Spark through your affiliate link you'll get a little bonus when they complete a task… it's a win/win… you can go ahead and sign up here 🙂
Go ahead and sign up and put the ads on your site. Personally I don't care if a blog has ads and from what I've read a majority of the big bloggers encourage you to put up ads. These are good because you don't have to keep track of anything and if you don't get very many hits in a month you don't have to answer to anyone whereas private ads are going to want traffic flow because that's what they're paying for.
Izea
is awesome! I've only done one post for them but it was something I believed in anyway. The nice thing about
Izea/Social Spark
is that they will give you what they call a lead and you can check out what they want you to do and how much they're willing to pay you. Now, let's say you like what you see but think they are being a bit cheap for your time- you can negotiate! That's how I made $20 on mine. They offered lower but they wanted a certain word count and so many specific links and shout outs on Facebook and Twitter. So I countered with a little bit higher and they accepted. It took me about 1.5 hours to research, write up, and submit the post. I've gotten some other leads but nothing that I'm interested in or feel my readers would be interested in. I don't want to sell out and just do whatever- I have to really like the product, plus if you don't believe in it then it becomes work not fun.
Post what you like and have fun! Link up to linky parties, go blog hop, comment- comment- comment! You want to build your blog, but you should also want to build relationships! I spend a majority of my time visiting other people's blogs and commenting! It's okay to add your blog address under your name to let people know about your blog. J
Check out these other posts from the New Blogger Series:
How long have you been blogging? What tips do you have for new bloggers?
Related articles across the web