Hi, I'm Traci, a busy mom of 2 girls and owner of My Paper Printables. 🙂
I am super excited about the opportunity to guest post on Serendipity & Spice.
Thank you very much Melissa!
Today I wanted to share with you my 8 Tips To Survive A Road Trip With Kids!! If you have little ones and love to travel, these tips might be a lifesaver for you.
I wear lots of hats as a mom. One of the most important hats is to keep everything running smoothly. Things don't always go off with out a hitch, but usually it's smooth sailing. Our family LOVES to travel and road trippin' is our favorite!!
Our longest road trip was 33 HOURS EACH WAY!! Yes, that is crazy, and I can assure you will not happen again.
That is just too long even with my happy family. It was an amazing trip from Texas to Oregon, Idaho, Colorado, and Wyoming, but keeping everyone entertained for that long was a challenge.
Here are 8 Survival Tips to keep your family happy and engaged so your next road trip is all about making memories.
You MUST prep the car. You can't overlook this step. For me, I think of each chair a kiddo sits in is a "station". And each station needs to have within reach a few basics.
1. Car Seat Organization & Window Containers. Having a place to organize each kid's station is a must. Fill all the pockets with some of there favorite things, small stuffies, crayons, arts & crafts, iPad to watch movies and headphones. Add some shower caddies to the window to hold some of there most used items. Sunglasses, markers, small toys, etc. These are a great way to provide storage and keep things out of the way.
2. Activities. Gather books and small games to help pass the time. Our Kid's Travel Journal is a great way to have kids keep track of all the amazing things that happen on the trip. There are travel journal pages to record the trip from the kid's point of view and a big activity pack at the end to keeps entertained.
3. Snack Totes. I prepare a large snack tote box plus a cooler for the back of the car. Then each kid gets there own tote to keep it organized. Fill it with water, snacks, fruit, nuts, etc. Things to get them by until a formal meal is served. Then when we stop and refill for gas or have a restroom break, I throw out trash and restock containers if need be. Or if we go through a fast food chain, I add there meal to the tote to keep it from spilling too easily.
4. Lap Tray. You can purchase a lap tray or there are some great tutorials on how to create them with just a few items. These are great for kids to use for a hard surface to play there road trip activities on. Some come with storage, which is handy and others come with a lip around the edge to help prevent crayons from falling to the ground too easily. Either way, just having something for the kids to use is a plus.
5. Hotel Overnight Bag. It is just too much work to take all the luggage in, plus sleepy kids to a hotel at night. Pack one bag, add an outfit per family member, pj's, plus the families toiletries into one overnight bag you can just grab the kids plus this bag and easily check in without a ton of hassle.
6. Emergency Kit. In case of a sick kiddo, or an injury when you stopped to check out that crazy life size ball of yarn in Kansas. Pack extra trash bags, zip lock bags, wipes, hand sanitizer, and a first aid kit.
7. Navigation Plan. My favorite driving app is WAZE. I can't say enough about this amazing app. It is real time traffic and navigation all in one place. As people drive, they can mark where police are, or an accident, or debris in the road to watch out for. You can also connect people to your WAZE app to keep them informed where you are or when you will arrive. Love it!! If there is an heavy traffic it will route you the quickest way around. Trust me on this, we usually listen to WAZE but one time we decided not to, traffic looked good we were not going to detour. BIG MISTAKE. We waited 2 hours sitting on the highway due to an accident we didn't see. Oops. Now we use WAZE to get us where we want to go but also add in stops along the way that would be entertaining for the family and make sure we get out and stretch our legs.
8. Pillows & Blankets. Don't leave home with out the kid's favorite creature comforts. Keeping the routine similar as possible to home will help keep kids happy knowing while they are doing something new and exciting some of there favorite things are still included.
Of course a road trip wouldn't be complete with out lots of movies for the kids. I love stopping at Cracker Barrel and grabbing the old TV series – Little House On The Prairie, Happy Days, Flintstones. Our kids have been subject to them all, and they really love them! Maybe yours will too!!
Happy Travels!!
As a bonus for Melissa's readers here at Serendipity & Spice, I am giving you a few FREE ROAD TRIP PRINTABLES to help keep the kid's entertained.
---
Thanks so much to Traci for visiting today and sharing these fabulous tips to survive a road trip with kids! I absolutely LOVE Traci's Travel Journals— even Hubs has requested one!!
To find more road trip tips….check out my post on Taking a Road Trip with a Toddler!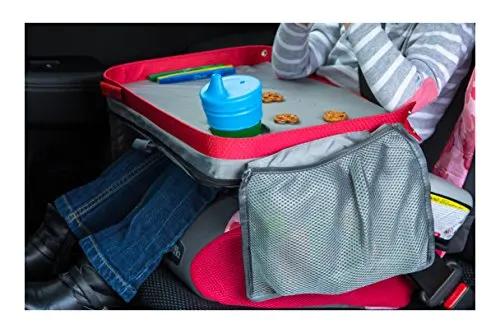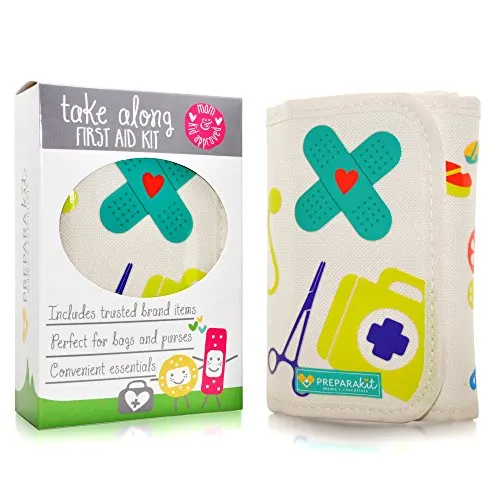 Compact First Aid Kit, Mom's Emergency Travel Pouch for Car, Backpack, Diaper Bag, Purse & Baby Shower Gift, Latex-Free Supplies (Kid Joy)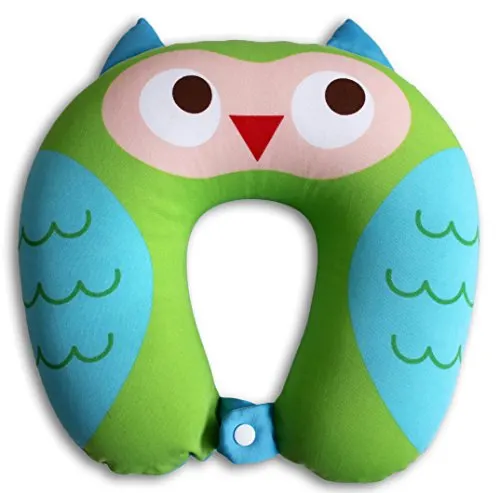 Nido Nest Kids Travel Neck Pillow – Best for Long Flights, Road Trips & Birthday Gifts For Kids – U-Shaped Pillows Sized for Toddler, Preschool, Kindergarten, Elementary Children – OWL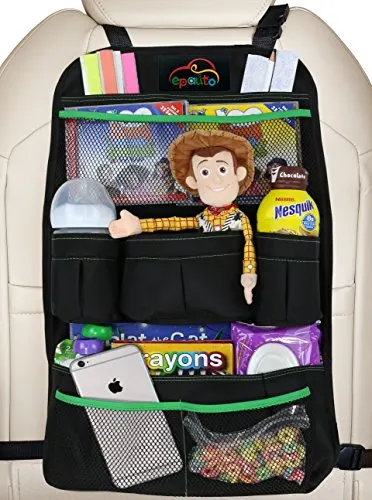 EPAuto Premium Car Backseat Organizer for Baby Travel Accessories, Kids Toy Storage, Back Seat Protector / Kick Mat