Craving a mouth-watering meal that requires minimal effort? Look no further! My sausage casserole slow cooker recipe is the perfect solution.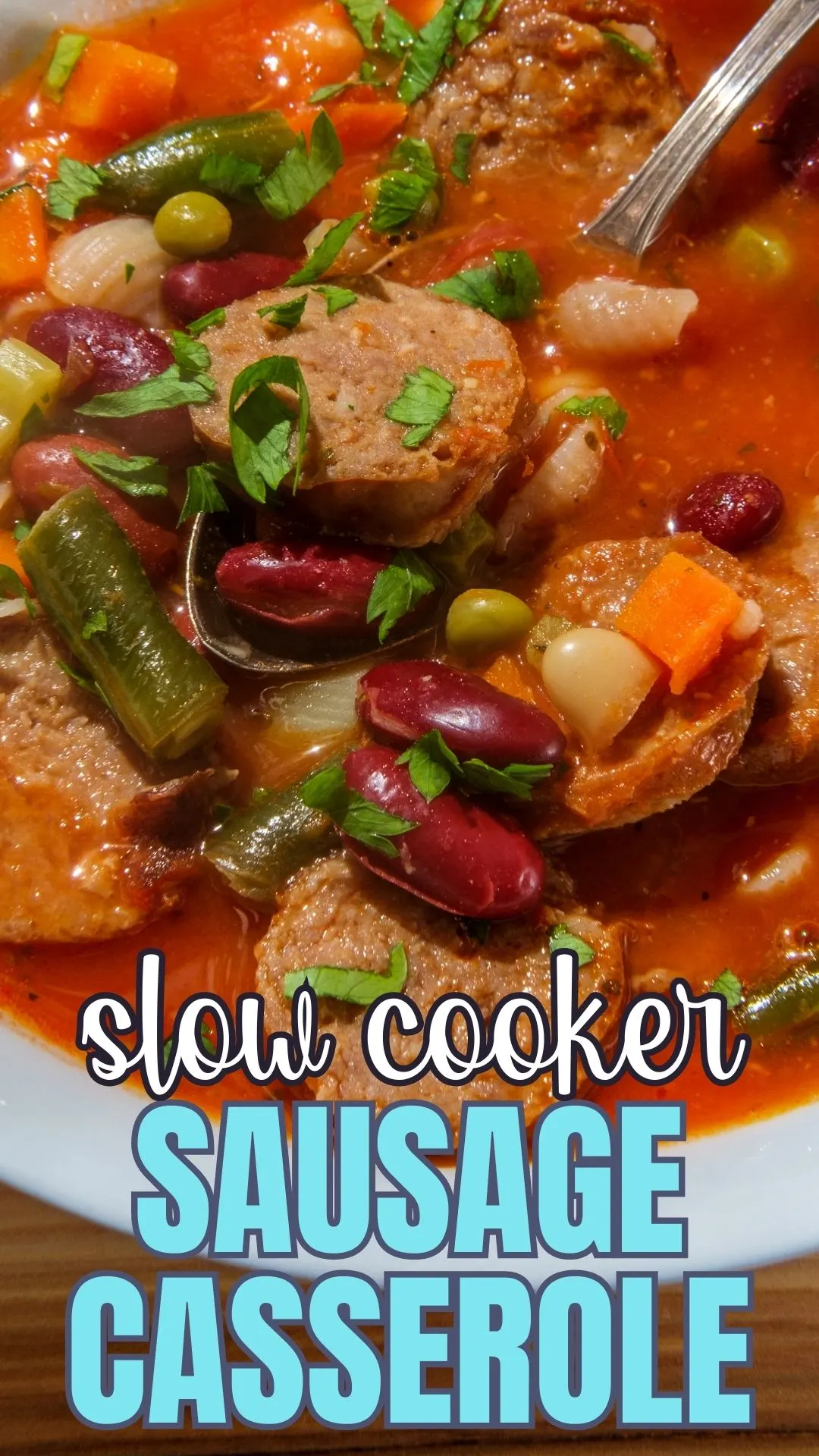 Packed with savory kielbasa sausage, tender vegetables, and a rich tomato sauce, this hearty dish will tantalize your taste buds and warm your soul. I like to serve this slow cooker sausage casserole over noodles or rice to make a hearty dinner.
Read on to discover the step-by-step instructions for creating this delectable kielbasa sausage casserole that will become a family favorite!
Do you cook sausages before putting in slow cooker?
Yes, it is generally recommended to cook sausages before adding them to a slow cooker. Browning the sausages in a skillet before placing them in the slow cooker helps enhance their flavor, texture, and appearance.
By browning the sausages first, you can achieve a caramelized exterior and seal in the juices, resulting in a more delicious and visually appealing dish. Once the sausages are browned, you can proceed with adding them to the slow cooker along with other ingredients to continue the cooking process.
If you don't have time to brown the sausage, it's okay to add it to the slow cooker raw. Just know that the flavor will be a little bit different since you're not searing the meat.
What vegetables go with sausage casserole?
Sausage casserole is a versatile dish that pairs well with a variety of vegetables. Here are some common vegetables that go well with sausage casserole:
Onions: Onions add a savory flavor and enhance the overall taste of the casserole.

Bell Peppers: Red, green, or yellow bell peppers add sweetness and a pop of color to the dish.

Carrots: Carrots provide a subtle sweetness and add texture to the casserole.

Celery: Celery adds a refreshing and slightly crunchy element to the dish.

Potatoes: Potatoes can be diced or cubed and add heartiness and substance to the casserole.

Mushrooms: Mushrooms offer an earthy flavor and a meaty texture that complements sausages well.

Zucchini: Zucchini adds a light and fresh touch to the casserole and pairs nicely with sausages.

Tomatoes: Fresh or canned tomatoes provide acidity and contribute to the rich sauce of the casserole.
Feel free to mix and match these vegetables according to your taste preferences. You can also add other vegetables of your choice to customize the casserole and make it your own.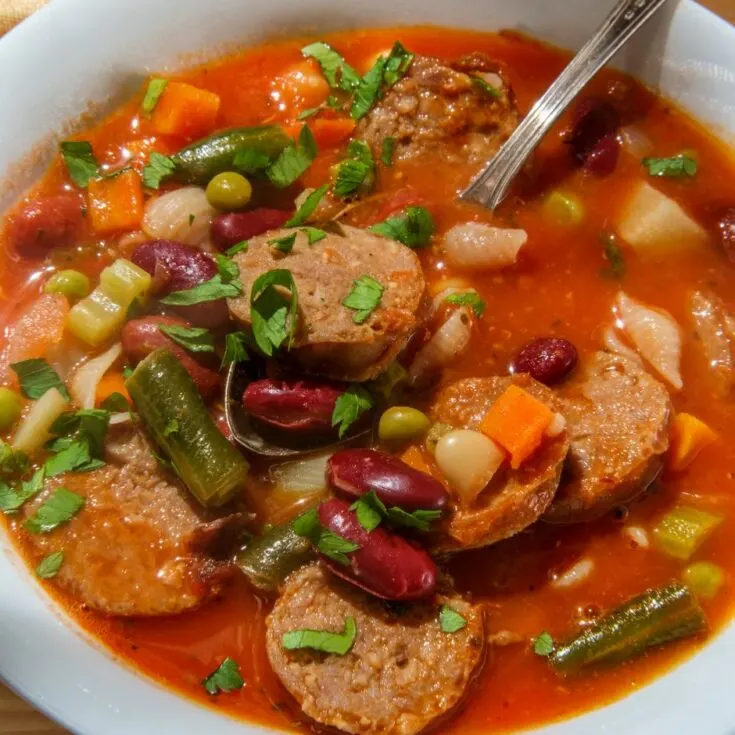 Yield:

6
Sausage Casserole Slow Cooker Recipe
Total Time:
4 hours
10 minutes
Try our easy kielbasa sausage casserole slow cooker recipe. Packed with flavor, this dish is a family favorite.
Ingredients
1 lb kielbasa sausage, sliced
1 onion, finely chopped
2 cloves of garlic, minced
2 carrots, sliced
2 celery stalks, sliced
1 red bell pepper, diced
14 oz can of chopped tomatoes
14 oz can of cannellini beans, drained and rinsed
1 cup beef or vegetable broth
1 tbsp tomato paste
2 tsp dried thyme
1 tsp paprika
Salt and black pepper to taste
Instructions
Sauté onions and garlic, then transfer to slow cooker.
Slice and brown kielbasa in the skillet.
Add kielbasa, carrots, celery, and red bell pepper to slow cooker.
In a bowl, mix tomatoes, beans, broth, tomato paste, thyme, paprika, salt, and pepper.
Pour sauce over ingredients in slow cooker.
Cook on low for 6-8 hours or high for 3-4 hours.
Serve hot with your choice of sides.
Notes
Use high-quality kielbasa sausage for the best flavor.
Customize the casserole by adding extra vegetables.
Consider using smoked kielbasa for a smoky twist.
Thicken the sauce with cornstarch if desired.
Store leftovers in the refrigerator or freezer.