My family loves Hamburger Helper Cheeseburger Macaroni…but I don't love all the preservatives and junk. In an effort to cut down on the overly processed foods, I started making my own version of Cheeseburger Macaroni and I must say, it's pretty fantastic! The kids LOVE this cheeseburger macaroni recipe and ask for it all the time.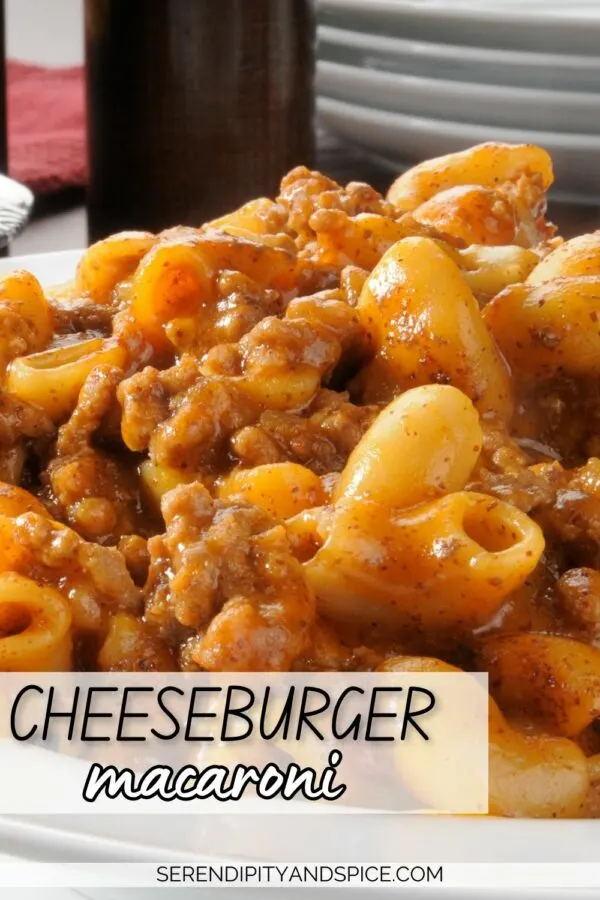 Are you craving a hearty and flavorful meal that combines the best of both worlds: cheeseburgers and macaroni? Look no further!
Our Cheeseburger Macaroni Recipe is the perfect blend of creamy cheese, seasoned beef, and tender macaroni, creating a satisfying dish that will please the whole family. Whether you're a culinary enthusiast or a busy parent looking for a quick yet delicious dinner option, this recipe is sure to become a household favorite.
Why I Love this Cheeseburger Macaroni Recipe:
Easy and Quick: With a total time of just 35 minutes, this recipe is perfect for busy weeknights when you want a delicious meal without spending hours in the kitchen.
Comforting and Flavorful: The combination of seasoned ground beef, melted cheese, and tender macaroni creates a comforting and savory dish that will satisfy your taste buds.
Versatile and Customizable: Feel free to customize the recipe by adding your favorite toppings such as diced tomatoes, pickles, or crispy bacon to give it a unique twist.
Family-Friendly: Kids and adults alike will love the familiar flavors of a cheeseburger combined with the creamy goodness of macaroni and cheese.
So, let's dive into the details and learn how to create this delectable cheeseburger macaroni!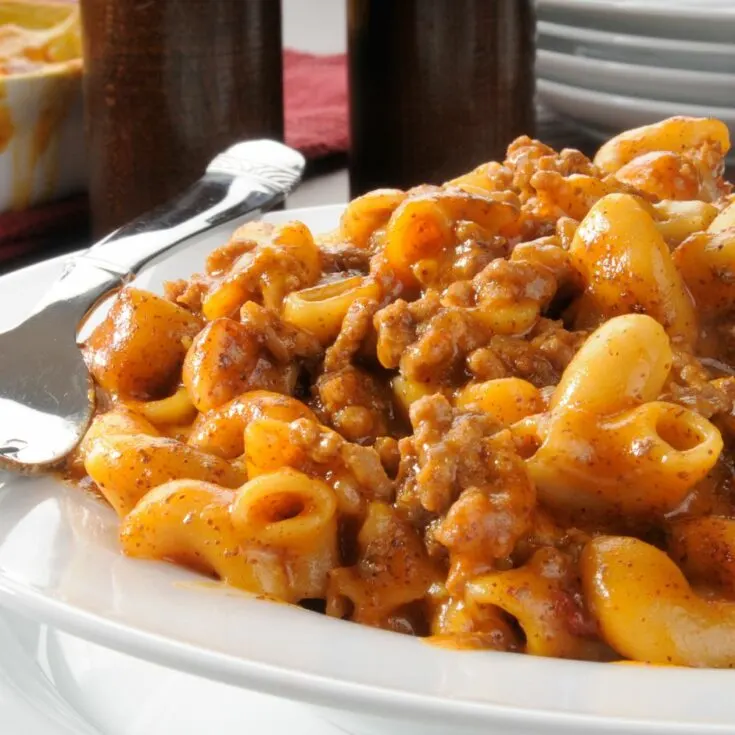 Yield:

4
Cheeseburger Macaroni
Our Cheeseburger Macaroni Recipe is the perfect blend of creamy cheese, seasoned beef, and tender macaroni, creating a satisfying dish that will please the whole family.
Ingredients
1 lb ground beef
1 small onion, finely chopped
2 cloves garlic, minced
2 cups macaroni noodles
2 cups beef broth
1 cup shredded cheddar cheese
1 cup milk
1 tablespoon tomato paste
1 tablespoon Worcestershire sauce
1 teaspoon dried oregano
1 teaspoon paprika
Salt and pepper to taste
Instructions
In a large skillet or frying pan, cook the ground beef over medium heat until browned. Break up the meat into crumbles using a wooden spoon or spatula.
Add the chopped onion and minced garlic to the pan and sauté for 2-3 minutes until the onion becomes translucent and fragrant.
Stir in the tomato paste, Worcestershire sauce, dried oregano, paprika, salt, and pepper. Mix well to combine the flavors.
Pour in the beef broth and add the macaroni noodles. Bring the mixture to a boil, then reduce the heat to low. Cover the pan and simmer for 10-12 minutes, or until the macaroni is cooked al dente.
Once the macaroni is tender, stir in the milk and shredded cheddar cheese. Continue to cook over low heat, stirring frequently, until the cheese has melted and the sauce is creamy.
Remove the pan from the heat and let it rest for a couple of minutes. This allows the flavors to meld together.
Serve the cheeseburger macaroni hot, garnished with fresh parsley if desired.
Recommended Products
As an Amazon Associate and member of other affiliate programs, I earn from qualifying purchases.
See, told ya it was simple! And I can keep all the ingredients on hand for whenever I need a quick dish!
Indulge in the delightful flavors of a cheeseburger and macaroni in one satisfying dish with our Cheeseburger Macaroni Recipe. With its simple preparation and delicious taste, it's an ideal option for a quick family dinner or a comforting meal after a long day. The blend of seasoned beef, melted cheese, and tender macaroni will leave you craving for more.