Are you a fan of the spicy and tangy flavors of buffalo chicken? How about the convenience of using a crock pot for your meals? If you answered yes to both, then you're in for a treat! This Buffalo Chicken Pasta Crock Pot Recipe is an easy dinner packed full of flavor!
You know I'm a HUGE fan of buffalo chicken and creating delicious recipes like my Buffalo Chicken Casserole, and the whole family loves my Buffalo Chicken Zucchini Boats Recipe! So, of course, I needed a delicious buffalo chicken pasta recipe that would make dinner easy while providing a meal everyone will eat.
This slow cooker buffalo chicken pasta is a delightful combination of tender chicken, zesty buffalo sauce, and comforting pasta, all cooked to perfection. Get ready to indulge in a dish that will satisfy your cravings and leave you wanting more!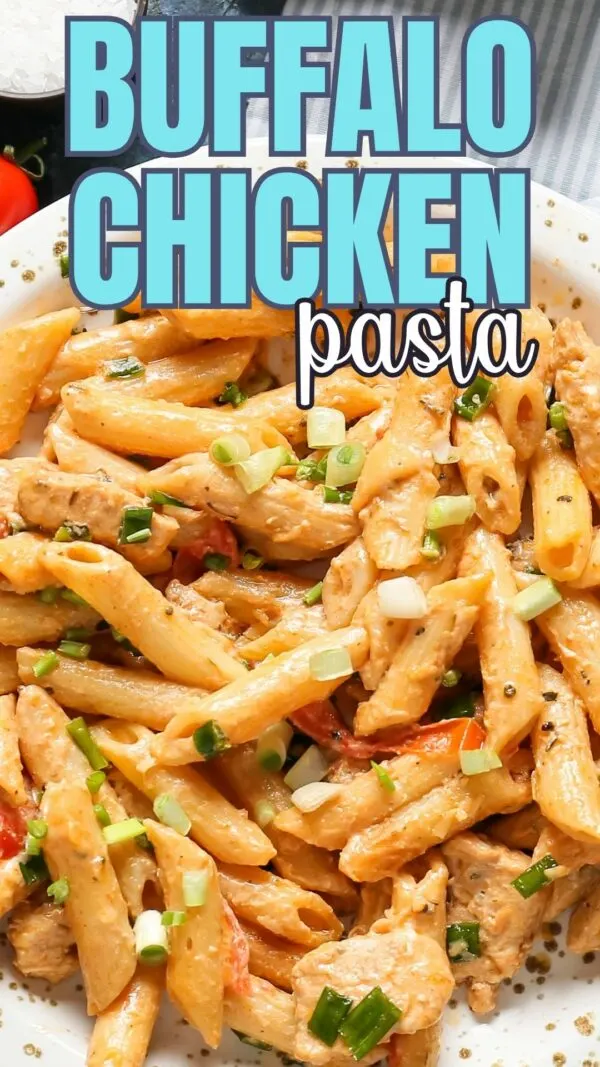 Why Choose Buffalo Chicken Pasta Crock Pot Recipe:
When it comes to preparing meals, the crock pot is a true game-changer. Its slow and steady cooking process allows flavors to meld together, resulting in incredibly tasty and tender dishes.
Here are a few reasons why this Buffalo Chicken Pasta crock pot recipe should be on your menu:
Easy Preparation: With just a few simple steps, you can have a satisfying meal ready to enjoy. No need to spend hours in the kitchen!
Bold and Spicy Flavors: The combination of buffalo sauce, chicken, and pasta creates a flavorful and hearty dish that is perfect for spice lovers.
Versatility: You can customize the recipe to suit your preferences. Adjust the spice level, add vegetables, or experiment with different types of pasta to make it your own.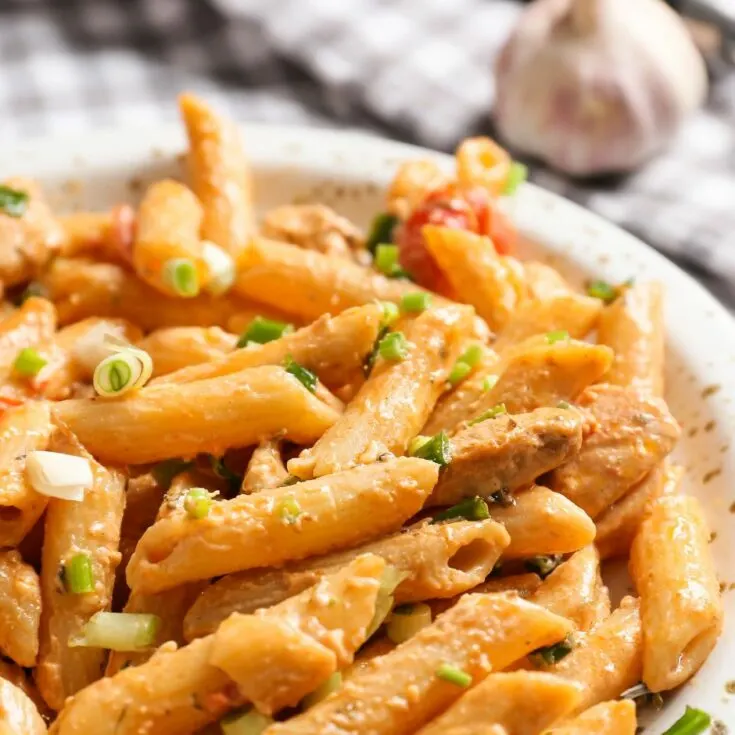 Yield:

4
Buffalo Chicken Pasta Crock Pot Recipe
Additional Time:
20 minutes
Total Time:
5 hours
25 minutes
The flavorful components of this buffalo chicken pasta in the crock pot—tender chicken, zesty buffalo sauce, and hearty pasta—come together in a delicious way. Prepare to indulge in a dish that will sate your appetite and leave you wanting more!
Ingredients
1 pound boneless, skinless chicken breasts
1 cup buffalo sauce (adjust according to your preferred spice level)
1 cup chicken broth
1/2 cup diced onion
1/2 cup diced celery
1/2 cup diced carrots
2 cloves garlic, minced
8 ounces pasta (penne or rotini work well)
1/2 cup shredded mozzarella cheese
Salt and pepper to taste
Fresh parsley for garnish
Instructions
Begin by placing the chicken breasts at the bottom of the crock pot.
In a separate bowl, combine the buffalo sauce, chicken broth, onion, celery, carrots, and minced garlic. Stir well to incorporate all the flavors.
Pour the buffalo sauce mixture over the chicken in the crock pot, ensuring that the chicken is fully submerged.
Cover the crock pot and cook on low heat for 4-5 hours, or until the chicken is tender and easily shreddable.
Once the chicken is cooked, remove it from the crock pot and shred it using two forks.
Meanwhile, cook the pasta according to the package instructions until al dente. Drain the pasta and set it aside.
Return the shredded chicken to the crock pot, add the cooked pasta, and mix well to combine.
Sprinkle shredded mozzarella cheese over the top and cover the crock pot for an additional 10-15 minutes, or until the cheese is melted and bubbly.
Season with salt and pepper to taste.
Serve the Buffalo Chicken Pasta hot, garnished with fresh parsley for an extra pop of color.
Check Out These Buffalo Chicken Recipes You'll Love As Well!