These tips for how to soothe an ear ache naturally with items already in your pantry may be your saving grace with a screaming baby at 3am.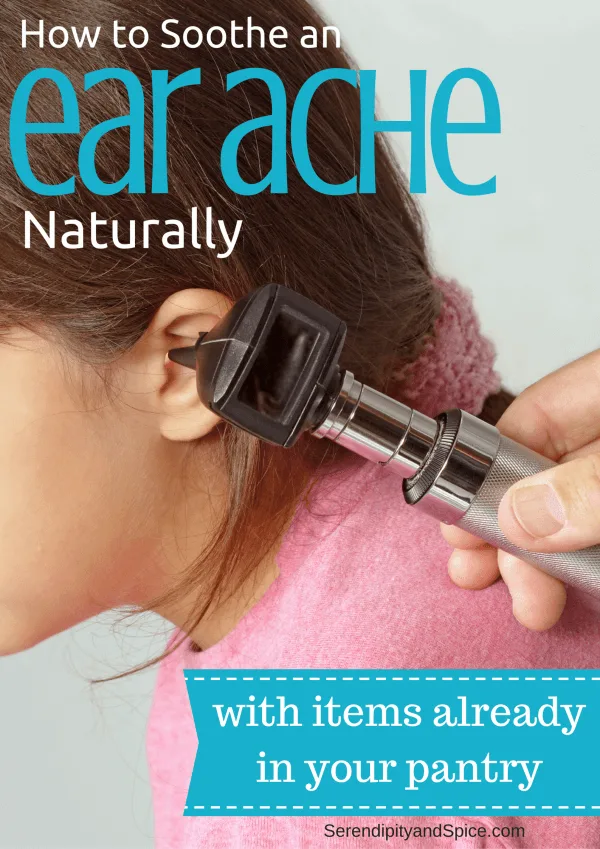 How to Soothe an Earache Naturally and Quickly
Using Items Already in Your Pantry!
Disclaimer: I am NOT a medical expert, please consult your own physician before trying the described method on how to soothe an earache naturally. DO NOT use this method if you suspect the eardrum has been ruptured….this is meant to be used to soothe an earache not cure an ear infection…always consult your physician before trying any techniques described.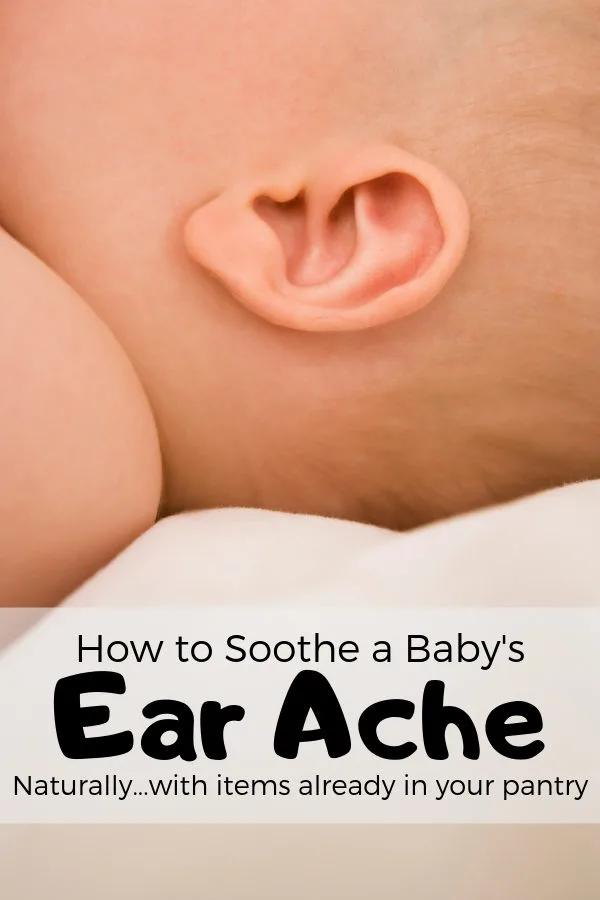 So this time of year Little Man seems to catch EVERYTHING that's out there! Colds, flus, ear infections, RSV, you name it- he gets it! We've been working with our pediatrician on improving his immune system with vitamins and probiotics…which has significantly helped compared to last year….this year he just catches every other thing out there. 😉
Anyway….I do highly suggest getting your little one on a good vitamin regime to help ward off illness. But this post is about ear aches so let's get on with the point that brought you here….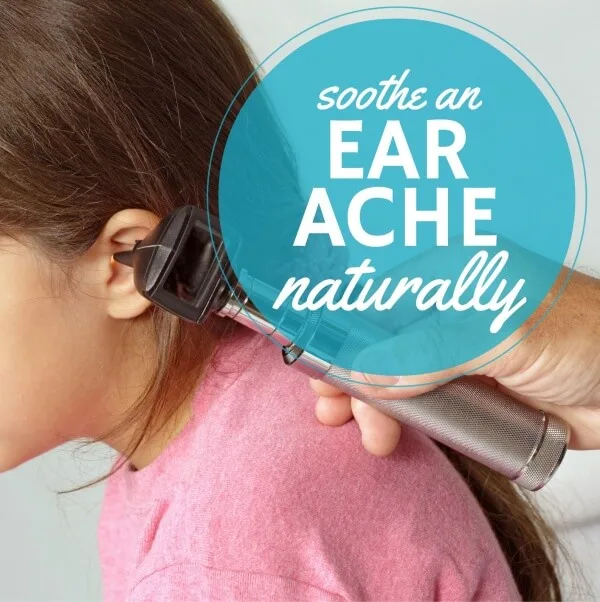 Anytime Little Man gets sick he starts pulling on his ears complaining that they hurt too…which makes sense…the pressure builds up from any sinus congestion resulting in an ear ache and the pediatrician told me that he's more likely to develop an ear infection when his immune system is compromised and fighting off other illnesses.
So I always keep some of this ear soothing oil on hand to help soothe his earaches. You're going to be shocked at how simple this is…..and it works EVERY time! Little Man even asks for it now!
Ear Soothing Oil Recipe:
1/4 Cup Olive Oil
3 Garlic Cloves
Place the olive oil in a small dish. Slice up garlic cloves and let them soak in the olive oil. For the first dosage you can let them soak for just 20 minutes but then I leave them to continue soaking overnight- covered, of course- and in the fridge.
Once the oil is nice and garlicky, remove the garlic cloves and pour the oil into an ear dropper or small medicine container you can keep in the fridge.
To administer the ear soothing oil:
Use a small dropper and drop a single drop into each ear. I also gently rub the ear because Little Man finds this soothing and it helps the oil travel a little further into the canal. All you need is a single drop…so this stuff will last a LONG time….I would toss it at the end of cold/flu/ear infection season and start fresh each year.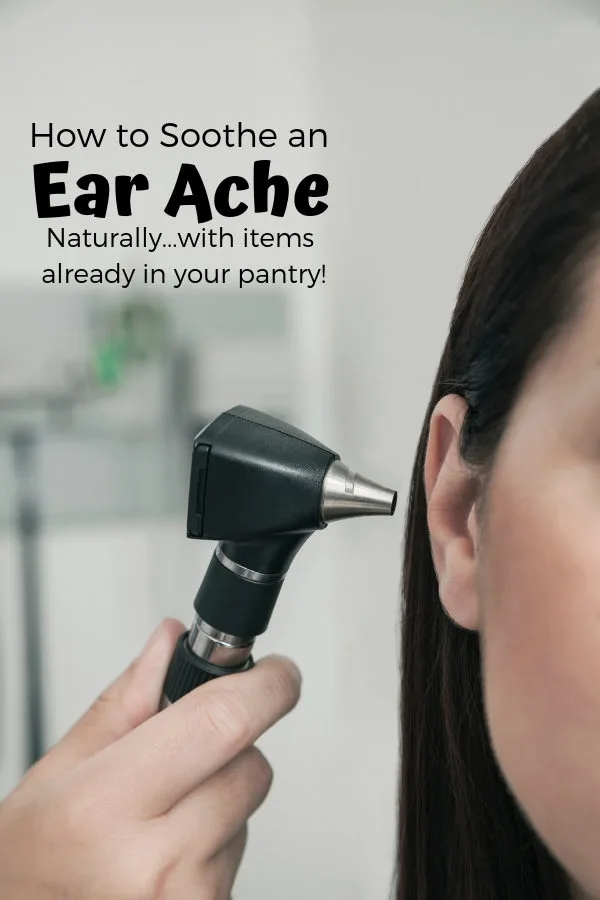 I also take it straight from the fridge….the cold oil seems to be extra soothing….it fills my heart with joy when I see Little Man smile as the oil goes in after he's been crying in pain….I feel like a Super Mom with that look of instant relief!
You May Also Like: How to Get Rid of Diaper Rash Overnight!
I also use it as a preventative measure (as instructed by my pediatrician- make sure you talk to yours too). Garlic is actually great at warding off bacteria and preventing an ear infection. Whenever Little Man gets sick I go ahead and put a drop in each ear at bedtime…..so far we haven't had a single ear infection this year (we had 6 last year and if we had one more we were going to have to put tubes in his ears).
Now your child is going to smell like the daily special at the Italian Restaurant….but it's so worth it to keep the pain away!
After giving him the ear oil, I'll take a cooling pad and place it on his ear to help relieve the pain. You want to avoid heat because that can cause the bacteria to flourish even more. I simply use a headache pillow that's been in the freezer…these are nice because they're cool but not completely frozen like an ice pack.
What are your tips for how to soothe an earache naturally?
Follow my All Natural and Wellness Pinterest Board
Follow Melissa @Serendipity and Spice's board All Natural and Wellness on Pinterest.
You May Also Like:
Baltic Amber Teething Necklace- Does it Work?
How to Get Rid of Diaper Rash Overnight
HE Friendly Laundry Detergent for Sensitive Skin
Anti-Viral, Anti-Bacterial All Purpose Cleaner