How to get rid of diaper rash overnight. This is the best way I've found on how to heal stubborn diaper rash that just won't go away!
Also check out: Baby Wipes Hacks that will Make YOU Look Like a Supermom!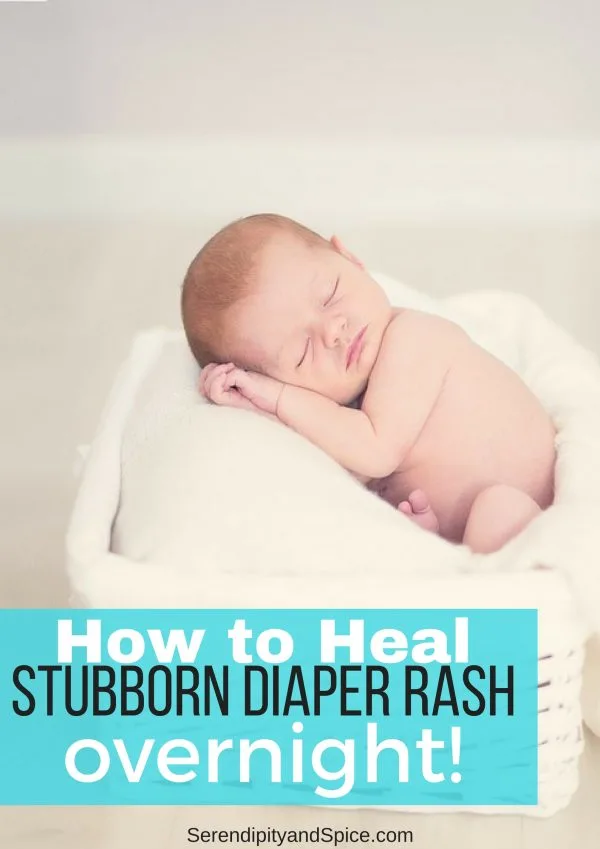 How to Heal Stubborn Diaper Rash
The One Trick to Heal the Most Stubborn Diaper Rash Overnight!
With both kids there was a different solution to getting rid of stubborn diaper rash. Learn the secrets to heal a stubborn diaper rash overnight for boys and girls!
Little Man used to get MAJOR diaper rash that seemed to stick around FOREVER! Nothing would work on his poor little bum! We tried every diaper rash cream out there and, although some helped, none of them would completely get rid of his diaper rash….there were several times we had to get a prescription from the pediatrician.
I felt so horrible for my Little Man…his poor bottom would get so red and itchy. We discovered that he unfortunately inherited my husbands intense heat rash. 🙁 During the summer it gets so much worse but luckily we found a simple cure…..
A baking soda bath!
Yep, a good ol' baking soda bath works wonders on all types of rashes…..especially diaper rash! Just fill the bath with warm water and sprinkle some baking soda in it to dissolve. You can use as much or as little as you feel is necessary….for particularly bad rashes I always add in a bit more. It immediately soothes the burn and itch making your little one so much more comfortable! The baking soda helps balance out the pH levels in the skin and will speed the healing process. It also works great on poison ivy, bug bites, and other rashes….but always check with your doctor if you're unsure of what is ailing your little one.
Even with the baking soda bath I still use a diaper cream on Little Man's diaper rash to help soothe and speed the healing process. This is my absolute FAVORITE diaper rash cream.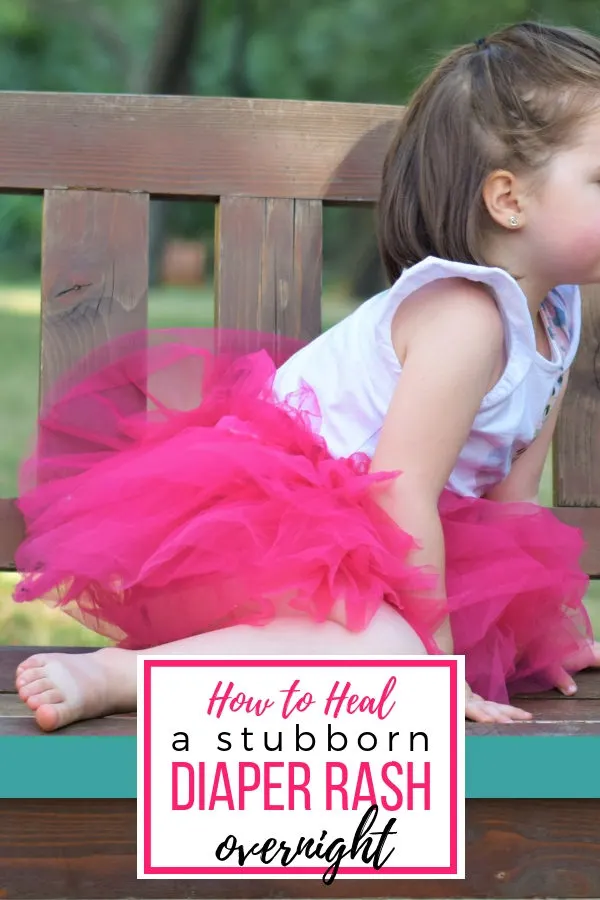 Then came Miss Jellybean and she rarely had diaper rash as an infant. But, now that she's running around all over the place and a full blown preschooler it seems the diaper rash gene has hit her! Especially now that the weather is getting warmer- we are finding that her diaper rash is more stubborn than ever! But even the most stubborn diaper rash hasn't lasted with these remedies:
Tips for Stubborn Diaper Rash
Let your child have a bit of diaper free time after their baking soda bath. If you haven't started potty training then this is a good time for practice…if they're too young to practice potty training then keep a towel under them in case of any accidents.
Create a baking soda paste with a four parts baking soda one part water. You want to create a thick paste to pat onto the affected skin.
For REALLY stubborn diaper rashes I add a drop of lavender essential oil to the homemade baking soda paste and mix it well. Lavender is a calming oil which will help with irritated skin.
Use this diaper rash cream when you're ready to put on a diaper.
If your little one has a diaper rash that just won't get better within a couple days then you really need to see your pediatrician. They could be suffering from a yeast infection (yep, the same kind of yeast infection we get) and they will need a prescription to clear it up.
You May Also Like…