This simple 5 ingredient Strawberry Cheesecake Thumbprint Cookies Recipe is perfect for Holiday cookie exchanges….not too sweet but oh so delicious!
Strawberry Cheesecake Thumbprint Cookies Recipe
Simple 5 Ingredient Thumbprint Cookie Recipe….Perfect to Make with a Toddler!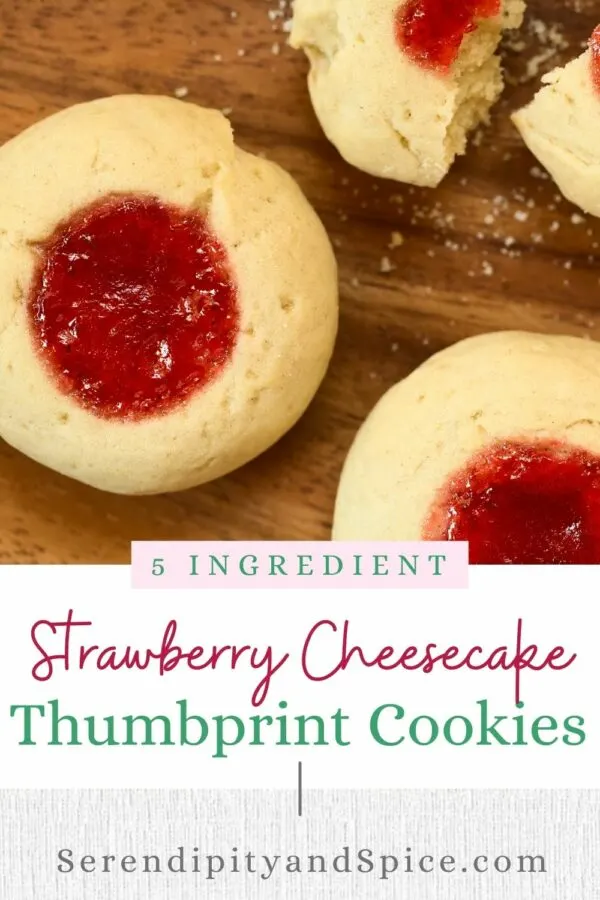 With Christmastime upon us I love getting in the kitchen with Little Man! It's so much fun to create yummy dishes and watch the magic in his eyes when he sees all the amazing things we can create! The key to getting toddlers in the kitchen during the Holidays is SIMPLE recipes….like this Strawberry Cheesecake Thumbprint Cookies Recipe. I let Little Man help out with mixing the ingredients, shaping the cookies, and (the BEST part) making the thumbprints in the center of each cookie!
Alright, ready for this delicious and simple thumbprint cookie recipe?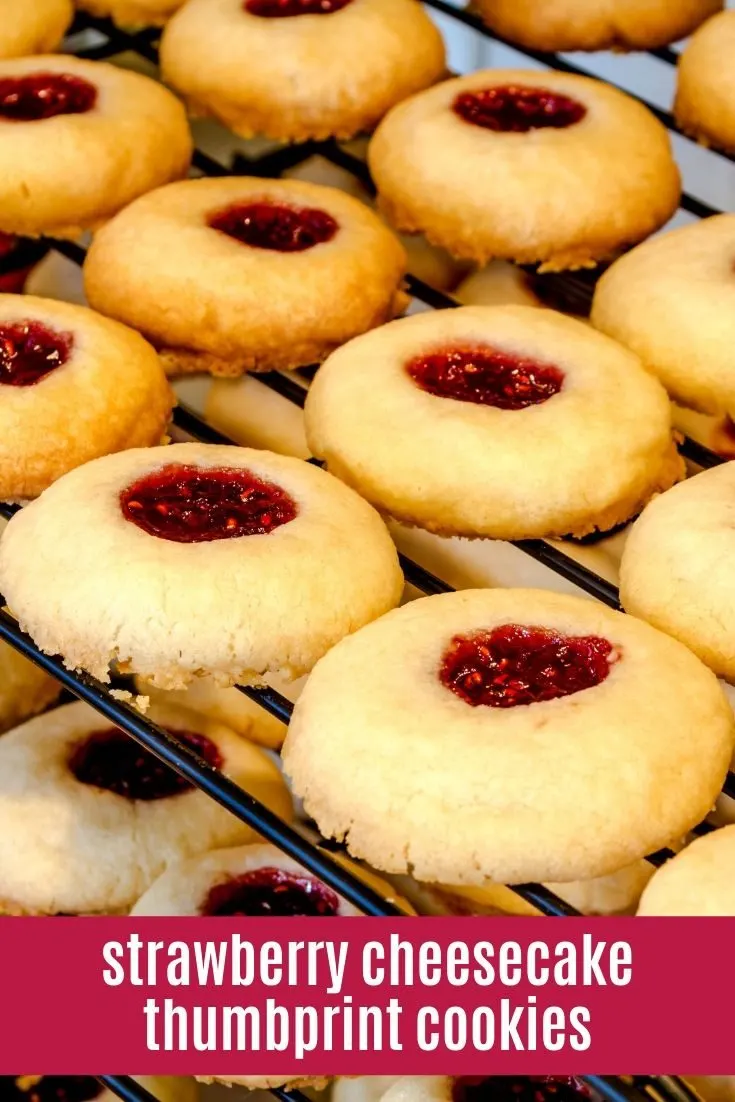 Yield:

12
Strawberry Thumbprint Cookies - Perfect Christmas Cookie Recipe
These strawberry cheesecake thumbprint cookies are the perfect Christmas cookies for cookie exchanges.
Ingredients
8oz Low Fat Cream Cheese
2 Sticks Butter melted (16 TBS)
1 Cup Granulated Sugar
2 Cups All Purpose Flour
1 Cup Strawberry Preserves
Instructions
Directions:

Blend together melted butter and low fat cream cheese.

Add in SPLENDA Sugar Blend and mix well.

Slowly add in flour 1/2 cup at a time until all 2 cups are mixed thoroughly.

Refrigerate for 2 hours.

Once dough is chilled preheat oven to 350 degrees.

Form dough into small balls and place on cookie sheet.

Use thumb to make indention in center of each cookie ball.

Spoon strawberry preserves into the center of each indentation....don't overfill...they will bubble up while cooking.

Place in oven and bake at 350 degrees for 15 minutes.


Notes
Change up the flavor by trading out the preserves/jam that you put in the center of the cookie. Other favorites include grape, apricot, figs, peach, chocolate...the possibilities are endless!
Recommended Products
As an Amazon Associate and member of other affiliate programs, I earn from qualifying purchases.
These cookies are delicious and versatile….they're my favorite cookie recipe for all the cookie exchange parties going on this time of year! You can easily mix up the flavors by changing out the type of preserves or jelly that you use. I've made these cookies using an Orange Marmalade that was oh so delicious…..or bring in Fall flavors with pumpkin butter or apple jelly….the combinations are endless!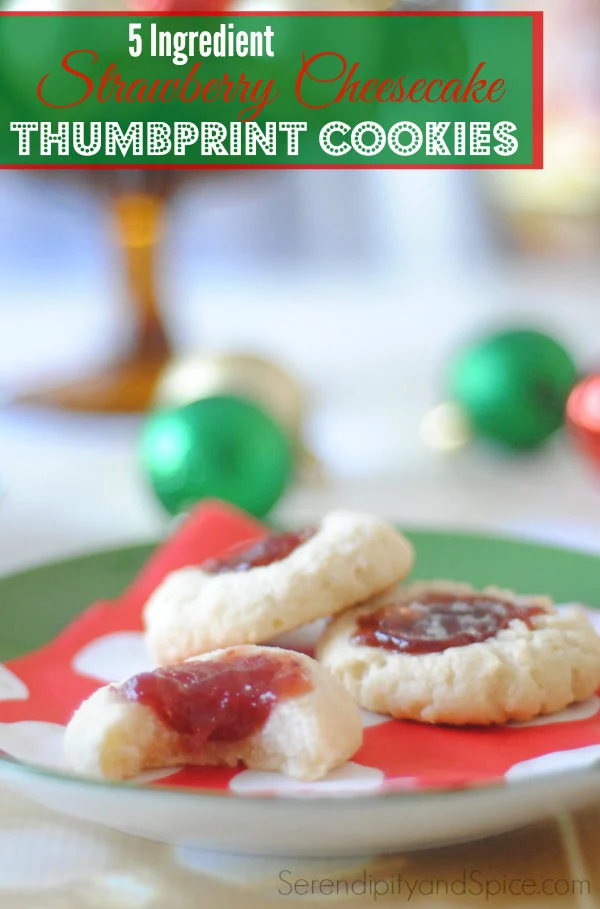 What's your favorite holiday cookie recipe? Share in the comments below!