This is Walmart's Chosen By Kids TOP Holiday Toys List 2016. Find out which toys your kids are going to want this holiday season before the rest of the crowds!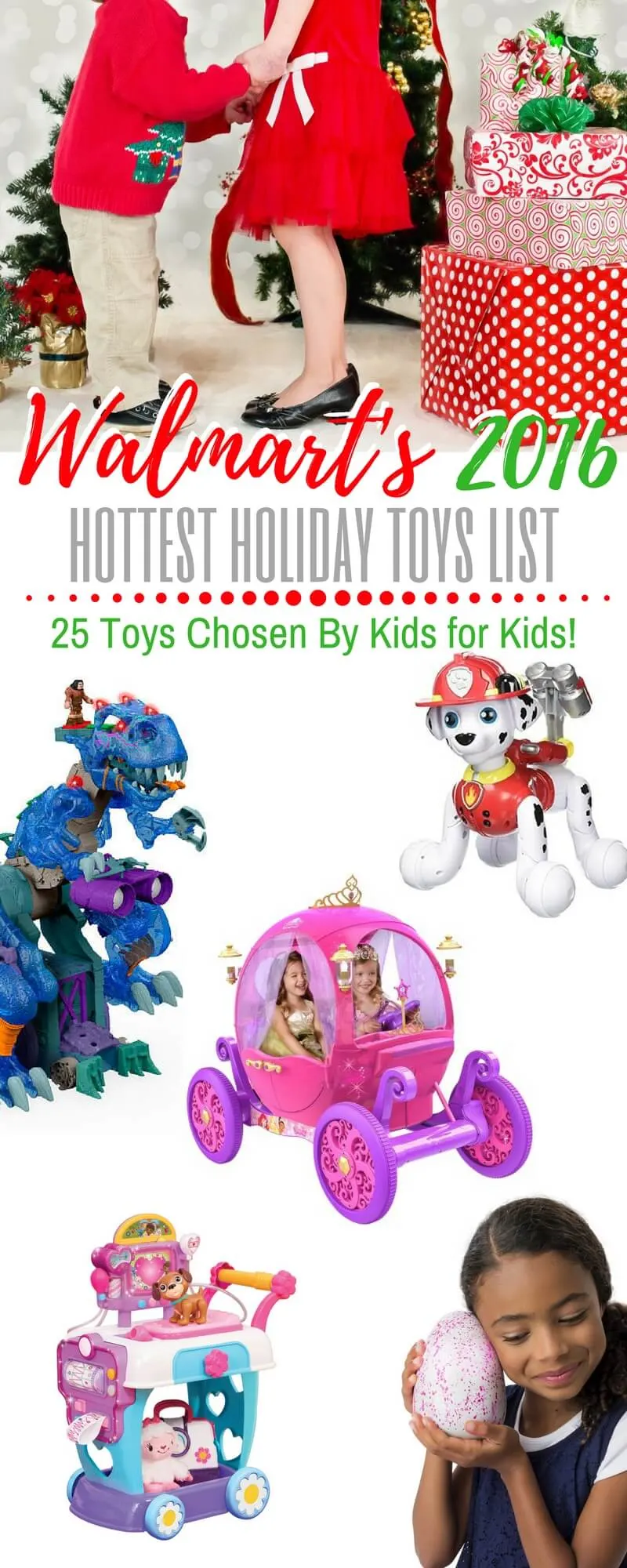 Walmart's Chosen By Kids TOP Holiday Toys List 2016
Walmart's HOTTEST Toys of the Holidays
If you're a regular reader of Serendipity and Spice then you've been following along as I've shared my daily reviews of Walmart's HOTTEST Holiday Toys of 2016. With 25 top toys of the holidays the major retailer has released what they predict will be on the hot list….many of which are already selling out!
Every year, Walmart pulls together their TOP 25 toys that are "Chosen by Kids" with the Walmart's Chosen By Kids TOP Holiday Toys List. They enlist kids ages 18 months to 12 years old to play with TONS of toys and then share their absolute favorites. The results are compiled and create the TOP Holiday Toys List..each year these are the most sought after, hardest to find toys. So don't delay! Check out the list, click each toy link to read my review, and then order the ones you want before they fly off the shelves in the coming weeks!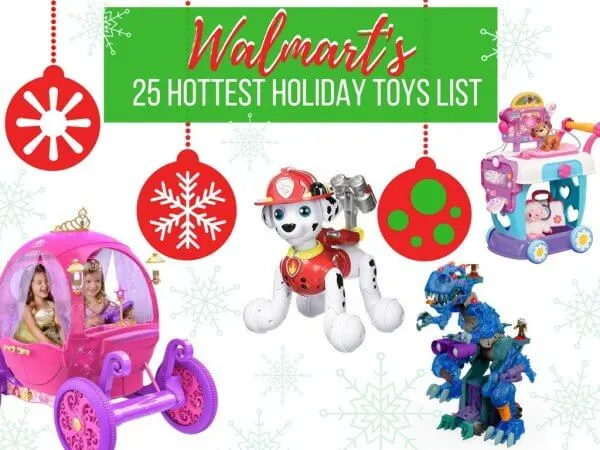 Walmart divided up their list of hottest holiday toys by child personality…with literally something for everyone you're child is sure to want one of these…..
The Boss: Does your child have an entreprenuer spirit? Do they love pretending to own businesses or create ways to generate an income? Are they the ones building a lemonade stand in the neighborhood? Then definitely check out one of these hot toys:
The Humanitarian: Is your child a nurturing spirit? Are they constantly playing doctor, caring for their babies, and making sure everyone is well and happy? Toys that make this list include:
4. Doc McStuffins Hospital Care Cart
5. FurReal Friends® Torch, My Blazin' Dragon
6. Hatchimals
The Dreamer: Does your child have a big imagination? Is pretend play and action figures their favorite past time? Then check out these toys:
8. Batman v. Superman: Dawn of Justice Batcave
9. Barbie Rainbow Cove Princess Castle Playset
10. Fisher Price® Imaginext® Bat Flight City
11. Fisher Price® Little People® Sit 'n Stand Skyway
12. My Little Pony Explore Equestria Crystal Empire Castle
13. Teenage Mutant Ninja Turtles Mega Lair Playset
The Thrill-Seeker: Do you have a child that's always looking for the next adventure? Are they the dare devil of your family and up for anything new and exciting? Then check out these top toys.
15. Razor PowerCore E100 Electric Scooter
16. Teenage Mutant Ninja Turtles Remote Control Skateboarding Mikey
17. Fisher Price® Imaginext® Ultra T-Rex
18. Hot Wheels® AI Racing Playset
19. Nerf® N-Strike Elite® HyperFire® Blaster
20. Tyco® Terra Climber Remote Control Vehicle
21. Vtech® Go! Go! Smart Wheels Treasure Mountain Train Adventure
Mr./Ms. Independent: Sibling not home to play? These toys are a perfect way to keep kids entertained for hours by themselves. Top independent toys include:
So there you have it– Walmart's Chosen By Kids TOP Holiday Toys List 2016– the 25 MUST Have Toys of 2016!
What's on your child's ultimate Holiday wish list? Share in the comments below!