This summer promises to be a hot one and there's no better way to keep the kids entertained than with water-related activities. Water games guarantee a quick cool-down and a lot of fun. It doesn't matter if you have a big backyard or a lot of outdoor space for these activities, as even a small patio can be the perfect spot to play. The best part is that the water activities below don't require a lot of prep work or expense. Having a summer picnic or backyard BBQ? These kid-tested water play ideas are perfect for that too! So, whether you're inviting the neighborhood or just want an activity to escape the summer heat, these 10 water games are a great summertime boredom buster!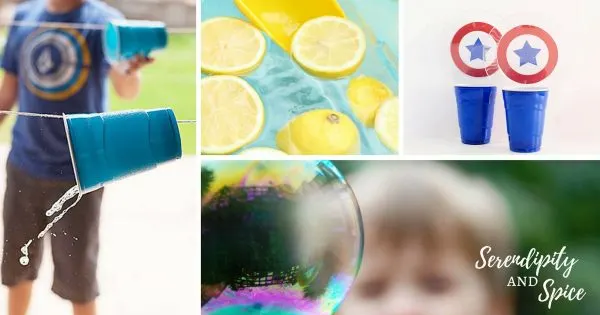 Water Activities for Kids
Have fun in the sun this summer with these fun water activities!
Break out the water guns for this summer water game for kids! The object of the game is to propel your plastic cup across a string using the force of the water gun's stream. It's great for target practice, as well as cooling down on a hot summer day!
Prepare to get soaked with this fun water balloon piñata game! Fill balloons with water and hang them on a string or rope across the yard. Have kids take turns smacking at the balloons as they try to break them. For extra fun, blindfold players when it's their turn!
Water balloons and summer learning go hand-in-hand with the help of a permanent marker and some creativity. Whether you're practicing the alphabet or focusing on word families, there is always learning fun to be had. Keep a beach towel on hand though, because these summer lessons might get you soaked!
What goes better with summer than lemonade? On a hot summer afternoon, break out the water table and some lemons for some lemon sensory play fun! No lemons on hand? Apples, limes, or oranges work well too!
Summer water play starts with imaginations! Have a car wash with your bicycles, give the dolls a bath in the water table or a dishpan, or paint the backyard swing set with water! Try out some of these kid-friendly, mom-approved ideas for summer water play!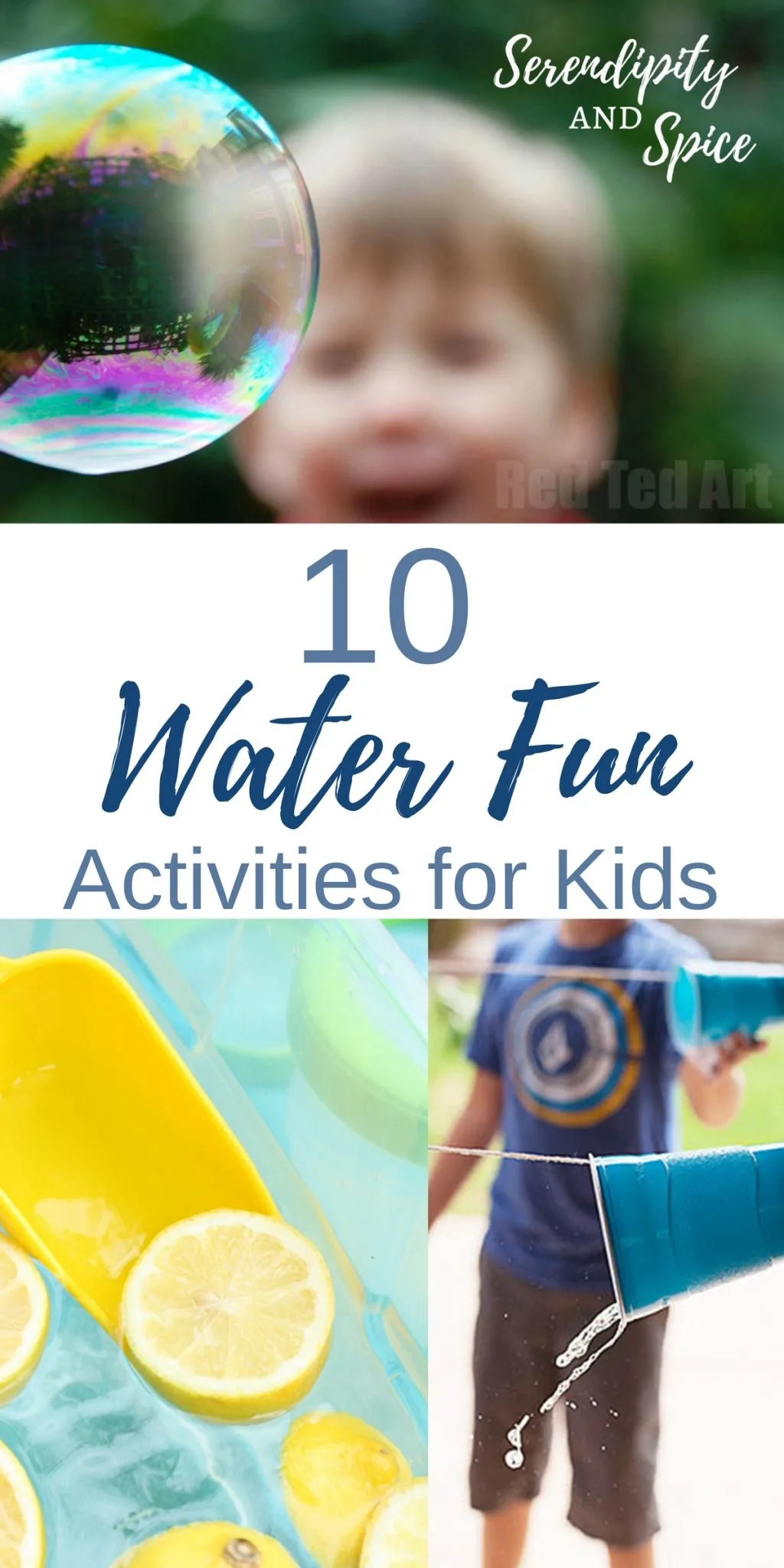 Turn that extra storage bin into a duck pond for some backyard summer fun. Fill a container with water, break out the water guns or spray bottles, and try to sink the rubber toy ducks in the makeshift pond. You might also want to use the ducks as mini-water shooters for a game of Duck Tag!
Chip away at the ice to rescue your mini-figures! This summer water activity combines creativity and problem solving with some good old-fashioned fun! Be sure to wear sunglasses when chiseling away to retrieve the LEGO pieces though.
Ready, aim, fire! Load up the water guns and have target races this summer. With a printable target template included, this activity will keep boys and girls busy on those long, hot, humid days!
No water guns or water balloons on hand? That's okay! This easy origami water bomb tutorial teaches you how to build your very own water grenade. Use old magazine pages to save money and make this summer day a magical (and wet!) one.
Bubbles are fun any time of year, but in the summer they're essential for outdoor play. This giant bubble recipe makes stellar bubbles! Tips for making your own giant bubble wands are included for hours of bubble-making fun! Have a contest and see who can make the biggest bubble!
No matter which activities you decide to do, be sure to lather on the sunscreen before heading outdoors. Have fun!
Save
Save
Save
Save