Wedding gift ideas for a bridal shower can be quite the brain twister. Many people want to move away from the wedding registry and give a gift that's more personal and memorable. These wedding gift ideas for a bridal shower will have your gift the most memorable of the bunch!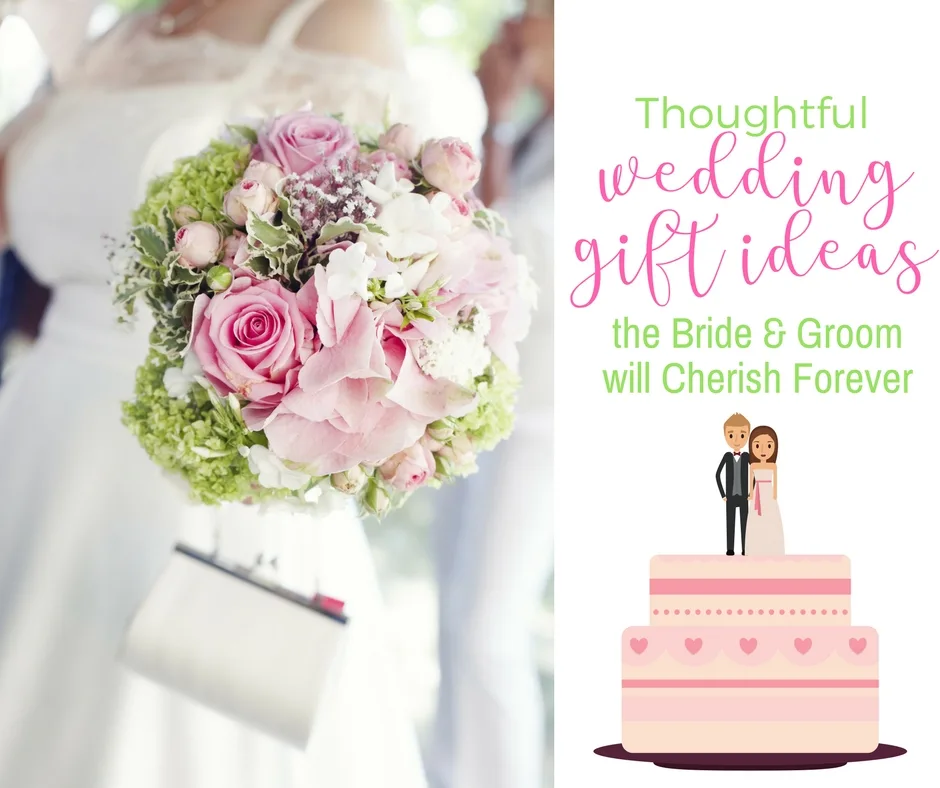 Wedding Gift Ideas for a Bridal Shower
Give a Memorable Wedding Gift the Bride & Groom will Cherish
[clickToTweet tweet="Give a memorable #bridal gift with one of these #wedding gift ideas… #bride #gifts" quote="Give a memorable #bridal gift with one of these #wedding gift ideas… #bride #gifts"]
With many brides foregoing the traditional China registry for weddings, it can be difficult to decide what to give the new Mr. and Mrs. I don't know about you, but I like to give gifts with meaning and sentimental value…something the bride and groom can cherish for years to come. I mean, seriously, would you rather get a crock pot or a memory that lasts forever?
Millenials these days don't believe in collecting…."stuff". They're minimalists. They don't need all of the typical registry presents that previous generations thought they needed to stock their homes. In fact, with the median age of marriage rising, many of these couples already have stocked homes and are working on downsizing…not adding more to it.
But, etiquette dictates that you bring a gift for the couple, and I prefer to do gifts that are a bit different. Many people are afraid that personalized gifts for a wedding are expensive, but I've found that you can do something personal and special no matter what you're budget restraints are.
Here are some of my favorite go-to gifts whenever Hubs and I receive a wedding or bridal shower invite.
A Year of Dates
You May Also Like: