This post may contain affiliate links. We only share items that we love and make a small percentage of the sale if you choose to buy through our links- but there's never any added cost to you...our earnings go to important stuff like more coffee to survive the toddler years!
These amazing kitchen gadgets that will make your life easier are going to blow your mind.  Seriously, you're going to want all of these kitchen gadgets to make your life easier when it comes to dinner time and cleaning up!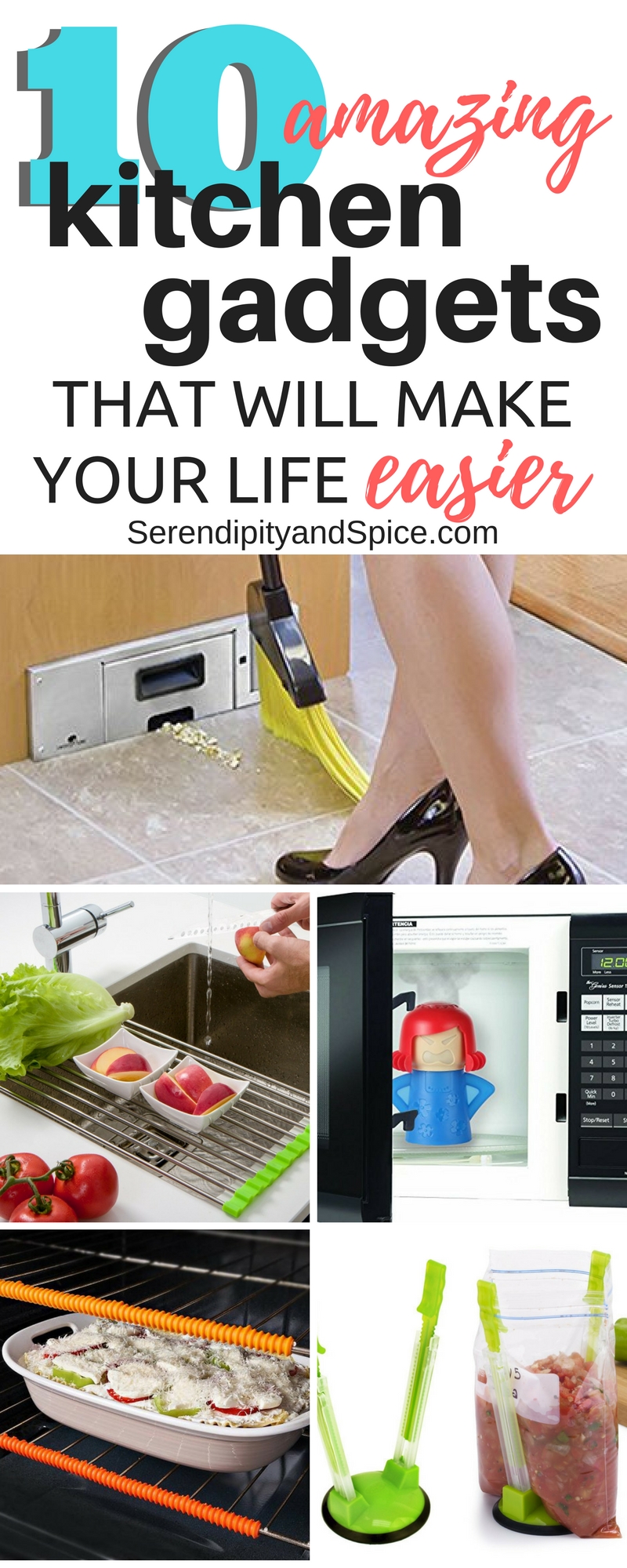 10 Amazing Kitchen Gadgets That Will Make Your Life Easier
The kitchen is most definitely the most used room in our entire house….and has the potential to be the messiest as well.  I feel like I'm constantly working in the kitchen, cooking in the kitchen, cleaning the kitchen, feeding my family (seriously, these kids eat NON-STOP!), and just hanging out in the kitchen….it truly is the heart of the home.  Since I spend so much time in there I am completely addicted to any hacks or gadgets that make my time in the kitchen easier.  
Today I'm bringing you 10 of my favorite and most amazing kitchen gadgets that will make your life easier!  I love sharing fun and unique items with the Serendipity and Spice community. These aren't our products or companies that I am working with, but thought it might be something that interests you. I do receive a small affiliate fee when you purchase through the links that I share. If you choose to purchase through these links…Thank You for supporting this site!!
Is there an amazing kitchen gadget that makes your life easier?  Share in the comments below!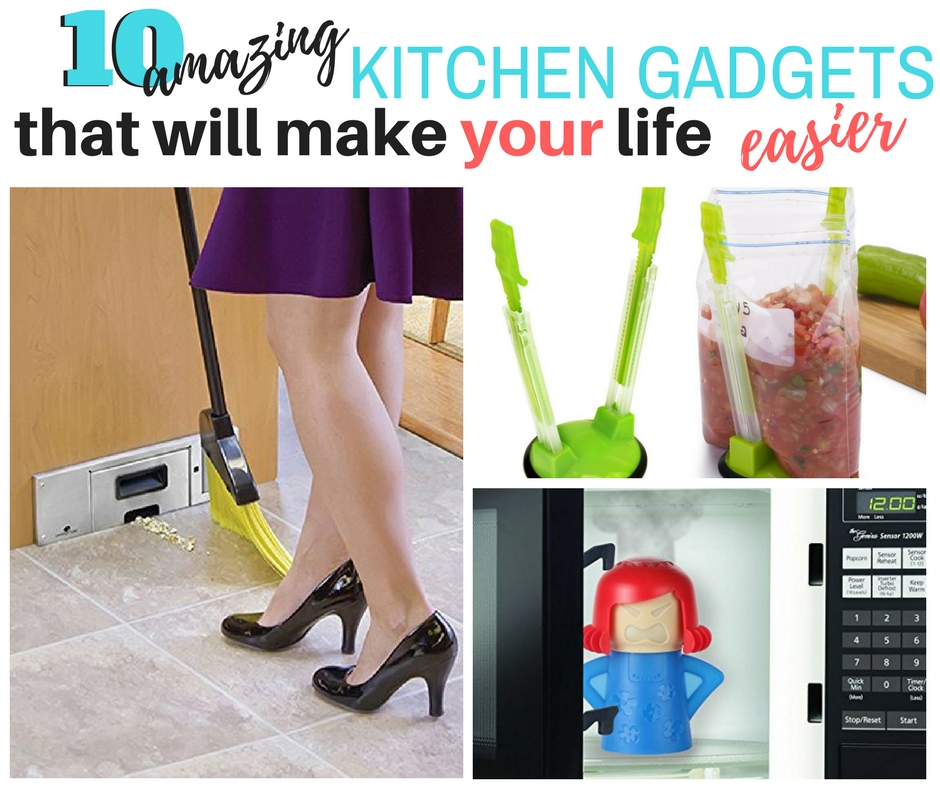 Join the Challenge
Are you ready to start spring cleaning but just overwhelmed with where to start? I'm right there with you! Join along in the 5 Day Spring Cleaning Challenge!!
The following two tabs change content below.
Melissa loves getting in the kitchen with her two children and teaching them about food, cooking, and healthy choices. She loves hosting events, traveling, and enjoying all life as to offer. Her latest cookbook "Serendipity Sweets" will be available for purchase in the fall.
Latest posts by Melissa Llado (see all)