This site contains affiliate links, 3rd party ads, and sponsored content. For more information please read our Disclosure Policy. As always, I only recommend products or services I personally use and love!
This bourbon glazed peppermint cookie recipe is the perfect Christmas cookie for your office holiday party or adult get together.  Even though the alcohol cooks off the flavor remains for a grown up Christmas cookie!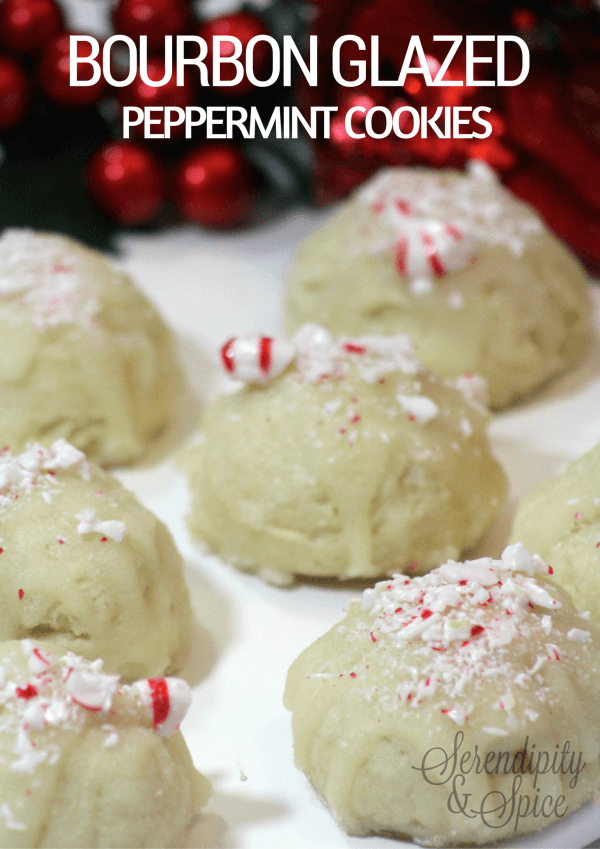 Bourbon Glazed Peppermint Cookie Recipe
The Grown Up Christmas Cookie
Okay, so if you can't tell I'm in complete cookie mode….maybe it's the holiday spirit or maybe it's because I know that come the new year there's no more sugar filled cookies in my future.  If you've been following along then you know that starting in January we have a new series starting called "Baby Steps to Whole Living" where we'll be showing you simple steps that you can make to start living a healthier lifestyle…if you haven't signed up for the email updates make sure you sign up– I'd love for you to join our journey of cutting out processed foods, preservatives, and GMOs!
Anyway, back to these Bourbon Glazed Peppermint Cookies! I love making cookies with the kids…it's a blast….but sometimes you just need a little bit of adult indulgence during the holidays.  And I've heard that these are Santa's favorite cookie!  😉
These cookies are the perfect blend of holiday flavors mixed with just a taste of adult deliciousness.  Now, the alcohol does cook off so if your kids get into them it's no big deal and eating a dozen of these aren't going to make you start seeing double.  Just the flavor remains behind to give these butter cookies a yummy little kick!
Ready for the recipe?
Bourbon Glazed Peppermint Cookies
Bourbon Glazed Peppermint Cookie Recipe
Ingredients
Cookie Ingredients:
2 sticks of unsalted butter, room temp
1 C sugar
2 eggs, room temp
1 tsp vanilla
2 tsp baking powder
½ tsp salt
3 C flour
Glaze Ingredients:
¼ C unsalted butter, room temp
½ C sugar
3 TBSP Bourbon
¼ cup crushed peppermint candy
Instructions
Cookie Directions:
Preheat oven to 350 degrees. Line cookie sheet with parchment paper.
Beat butter and sugar for 1 minute.
Mix in the eggs and vanilla until well incorporated.
Add together the flour, baking soda, and salt then add them into the other mixture.
Mix until well incorporated.
Using a small ice cream scoop form the cookies then place them on the lined cookie sheet.
Bake at 350 degrees for 9-11 minutes or until the bottom of the cookies are slightly brown.
Remove from the oven but keep the cookies on the cookie sheet.
Glaze Directions:
With the cookies still hot from the oven begin to make the glaze.
Add all of the ingredients in a small pot.
Cooking over medium-high heat , stirring continuously until the combined butter and sugar is melted and dissolved.
Do not boil as the sugar will burn turning brown.
The glaze will thicken by slightly cooling it.
Take a spoonful of the glaze and drizzle it on each cookie.
Sprinkle the crushed peppermint on top of each cookie.
Do you have a favorite grown up Christmas cookie? Share in the comments below!
You May Also Like:
Chai Latte Snickerdoodle Cookie Recipe
Candy Cane Kiss Blondie Bites Recipe
Ferrero Rocher Chocolate Cupcake Recipe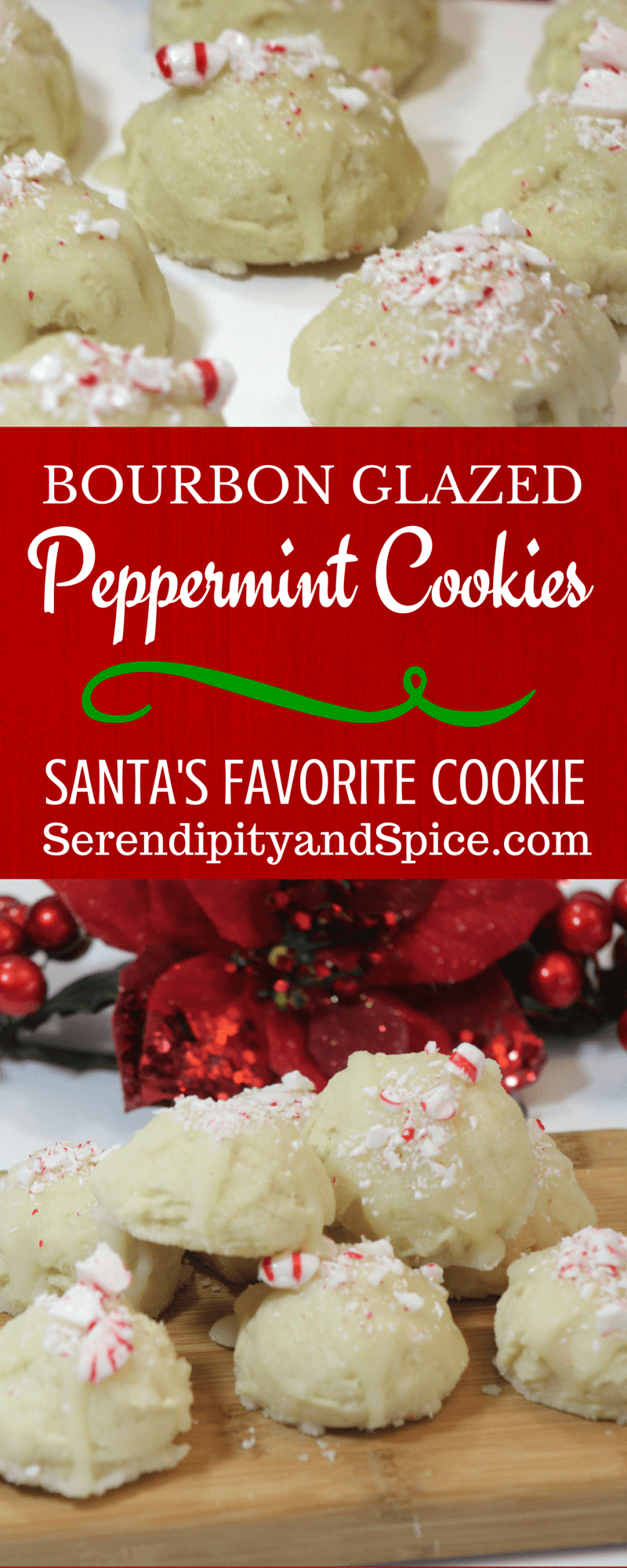 Sharing is caring! We'd love it if you shared this post: