Disclosure: This post contains affiliate links.  You are not charged extra for these links.  All opinions are 100% my own. 5 Days of FREE Gifts for New and Expectant Moms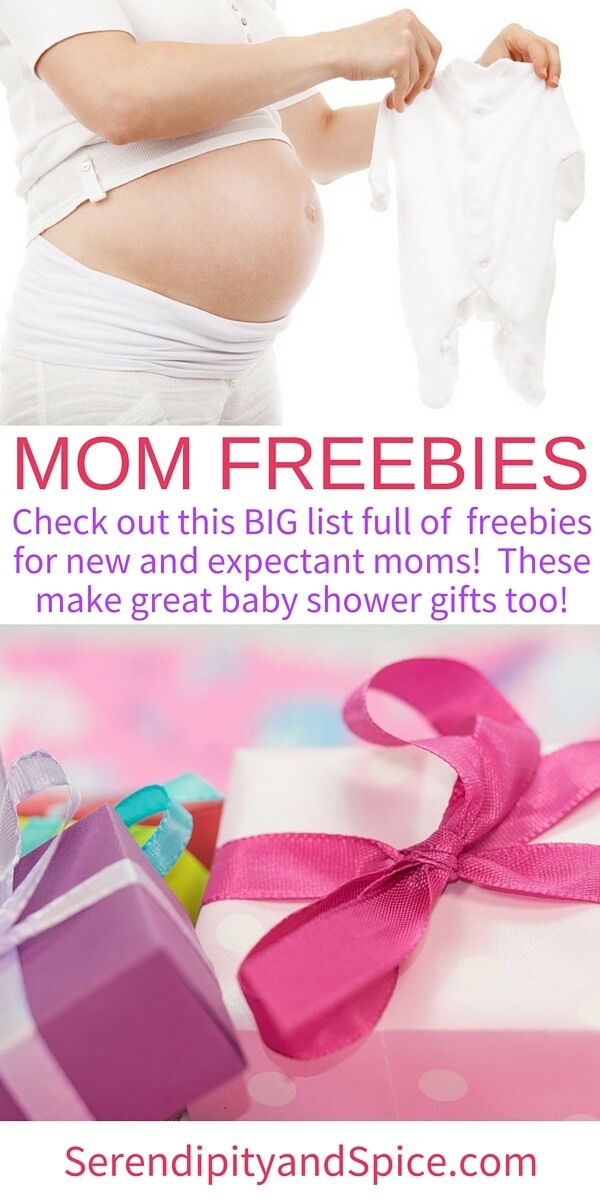 (Cheap) and Free Stuff for New Moms
Yep, new parenthood brings about quite a lot of swag!
Obviously you're not having a baby to get free stuff but it sure is nice when companies offer free stuff for new moms as a CONGRATULATIONS on your newest family addition!
There's no catch to all these free items….you do have to pay shipping on some and others like you to opt in to their marketing– which I think is fine because they want to send you all sorts of coupons and goodies….but I'm not listing anything here that would require you to do x number of things before they send you something or make you sit through a grueling 18 hour time share presentation or anything like that….it's just cool free stuff for new moms.
And whether this is your first or 21st you can still get all of these great deals!
Get a FREE Breast Pump
Aeroflow Breastpumps specializes in helping pregnant and nursing women get their breast pump through insurance. They take care of the entire process, from filing the insurance claim to helping mom choose the right breast pump for her lifestyle and shipping the pump right to her door. Their team values the individual and work to determine exact coverage and benefits based on your specific insurance plan so that you get the best breast pump to make your breastfeeding experience a positive one. Aeroflow Breastpumps takes the hassle and confusion out of the process so mom can relax and prepare for her new baby.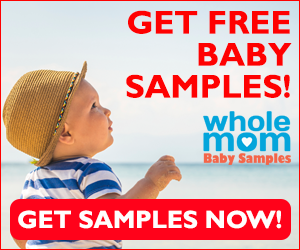 You'll get a package of brand new baby product samples mailed to you every single month!  Who doesn't love free samples in the mail?  I love getting the little pack of goodies– that way I can try before I buy.  Plus, the freebies usually come with some decent coupons.

Use code SS4free and you'll receive 4 adorable baby board books for free….just pay shipping.  These books are so cute and perfect for little eyes!  You can never start too early with reading to baby!
$50 off the whole Carseat Caboodle! Use Code: SAS15

Again, you'll pay the shipping of $12.95 but that's still less than what you'll pay at the store!  They just came out with a whole line of jersey covers which are so soft and stylish! You can also upgrade to the whole caboodle which retails for $79.95 and you'll receive $50 off with code: SAS15
The whole caboodle comes in minky soft fabric with several designs and colors to choose from and includes: car seat canopy, seat slip cover, minky head support pillow, baby lap blanket, and car seat umbrella replacement….completely transform the look of your car seat!  It fits most models of car seats…but double check if it'll fit yours before ordering.
Again- you'll have to pay shipping for this deal but it's only $14.99 for economy shipping which is significantly less than what you would pay for a nursing pillow at the store!  And they have some really cute patterns!  Plus, right now you can upgrade to a minky soft cover for just $5 more.
You can't really have too many nursing pillows!  I keep one in the car, one in the living room, one in my bedroom, and one in the baby's room.  Yes, I'm a nursing pillow addict!  But, they make nursing my little girl so easy and comfortable– plus, who wants to run upstairs with a screaming hungry infant to grab the nursing pillow?!
Save 15% with a Target Baby Registry

Sign up for your Target Baby registry online then head into the store and scan everything you could possibly need or want for baby.  Close to baby's due date anything that hasn't been purchased off the registry you can get an EXTRA 15% off.  Yes, this discount stacks with your RedCard discount, the CartSaver App, and physical coupons.  You can save some serious money!!
Get an EXTRA 5% off all purchases with the Target RedCard Credit or Debit cards!  You're going to use your debit card anyway so why not just save the extra 5% and get the RedCard debit?!

I LOVE these reusable breast pads!  I use them every single day!
Even if you're not planning on breast feeding…you're going to need breast pads for when your milk comes in!  Although, I highly suggest breast feeding….even if you have to supplement with formula like I did.  Breastfeeding gives your baby such a healthy start in life…there's numerous benefits for both mom and baby…but I'm not preaching right now.  These breast pads are great because you get 10 pairs for less than what a box of disposables would cost you!  Make sure you use code "SAS15" at the checkout for the discount.
Yet again, all you pay is shipping…which is around $10 But it's still less than what you would pay in the store….can you believe nursing covers cost about $30 each in the store!!  This is another item that I like to have stashed everywhere– I keep one in the car, one in my purse, one in the living room, etc.
They've also just come out with a whole line of muslin and organic nursing covers! Make sure you use code SAS15 to get it free.
Free Belly Button Band
 Use Code "SAS15"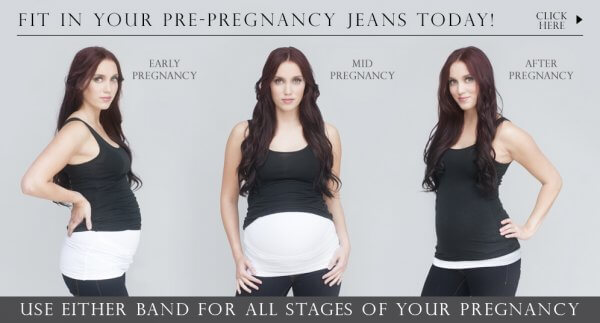 The BEST item I bought!!   Wear your favorite jeans longer into your pregnancy and for the in-between sizes after pregnancy.  And, it's a God send during those last 8 weeks or so when NOTHING fits!  By the time the last month arrived of my pregnancy I felt like all of my shirts were way too short– but I was able to slip on the belly band and not worry about it.  Go get yours for free– just pay the shipping!  Use code "SAS15".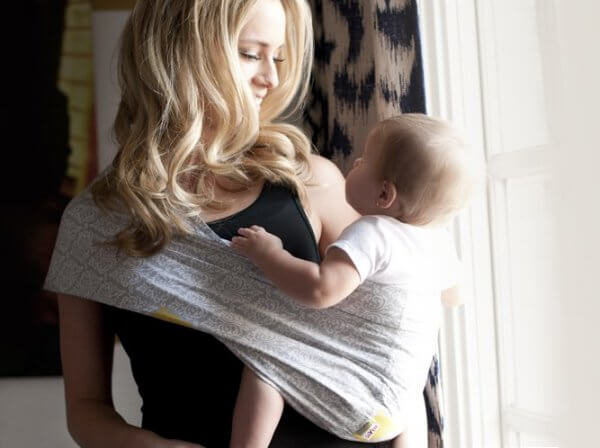 I'm all about baby wearing…even now that my daughter is over a year old I still wear her most of the time.  These are great for a quick trip to the grocery store…you're hands are free and baby is happy.  Because if you're baby is anything like my little girl she'll want to be carried…all…the….time!  Use code "SAS15" to get it for free when you pay for shipping.
Sign up to receive one of three free trial packs to give Honest Products a test drive.  These products are fantastic!  They smell great (I absolutely LOVE the baby wash)– they're stylish and affordable….everything you're looking for to use with your precious little bundle of joy!
I LOVE LOVE LOVE Amazon Prime!  Okay, so this one's not just for moms but it makes life so much easier as a mom and saves you tons of money! Especially when you find a great deal on diapers and put them on autoship!
I think we made a registry at every place that lets you!  Amazon is awesome for a registry because everyone can easily find it and you can put stuff from multiple stores and hard to find items on it.
Join Pampers Rewards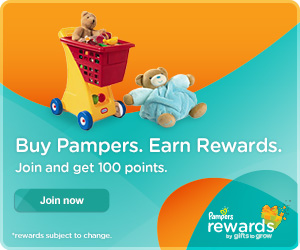 1 – Join @ pampers.com 2 – Find codes on your Pampers products 3 – Get Rewards! You can redeem your points for fabulous rewards including adorable toys, educational books, strollers and of course, gifts to spoil mom! So join Pampers today and receive 100 points as a bonus welcome gift.
Join Huggies Rewards for Coupons on Diapers and Fun Toys
Join Enfamil Family Beginnings and Receive over $250 in free gifts!
Free Baby Leggings – use code SAS15
So Little Miss Jellybean just started crawling and the poor girl gets her knees all scratched up.  So I ordered these leggings and not only are they super cute but they protect her knees as well.  Now I don't have to worry.
They have SUPER cute leggings for girls and boys too!  Plus, they have a deal going that when you buy 5 pairs you can get additional pairs for just $2 each….and it takes the $50 discount off the first full price pairs…so you could rack up on some CUTE leggings for super cheap!
Baby Einstein Bundle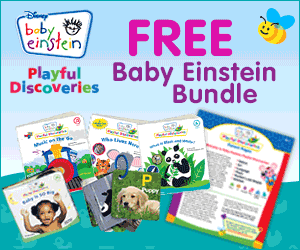 Get a FREE Baby Einstein bundle with promo code FREEBUNDLE! You'll receive 3 wipe-clean sturdy board books with bright imagery and lift-a-flap including the titles: "Who Lives Here?", "Music on the Go" and "What is Black and White?", "Baby is SO Big" squishy plush book – perfect for baby's hands, plus a set of discovery cards to compliment the theme of the books. To tie everything together, a handy parent guide provides ideas for using the books and cards to develop learning and discovery.
5 Dr. Seuss Books for $5.95

$5.95 + FREE Shipping. Plus, while supplies last, get TWO bonus books for $4.99, that's 50% off!
Join Dr. Seuss & His Friends today! – Receive 3 new books each month
– Create lasting memories with the same classic stories you loved as a child
-Wacky and wonderful characters will engage & entertain your child and you
-Control your membership online
-Risk free. Cancel anytime
-No Purchase commitment!
-High-Quality, hard cover editions
-Convenience of home delivery for less than $6 per book!
Elmo's Learning Adventure Kit
Kids love to learn with Sesame Street characters! Elmo's Learning Adventure teaches basic preschool skills like numbers, ABCs, colors, sharing, health, problem-solving and more.
So there you have it– my list of cheap/free things for new moms….I'm always adding new deals as I find them so check back regularly.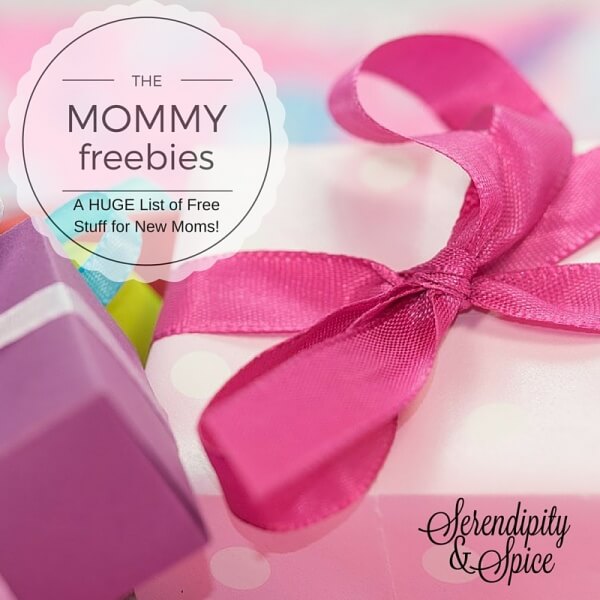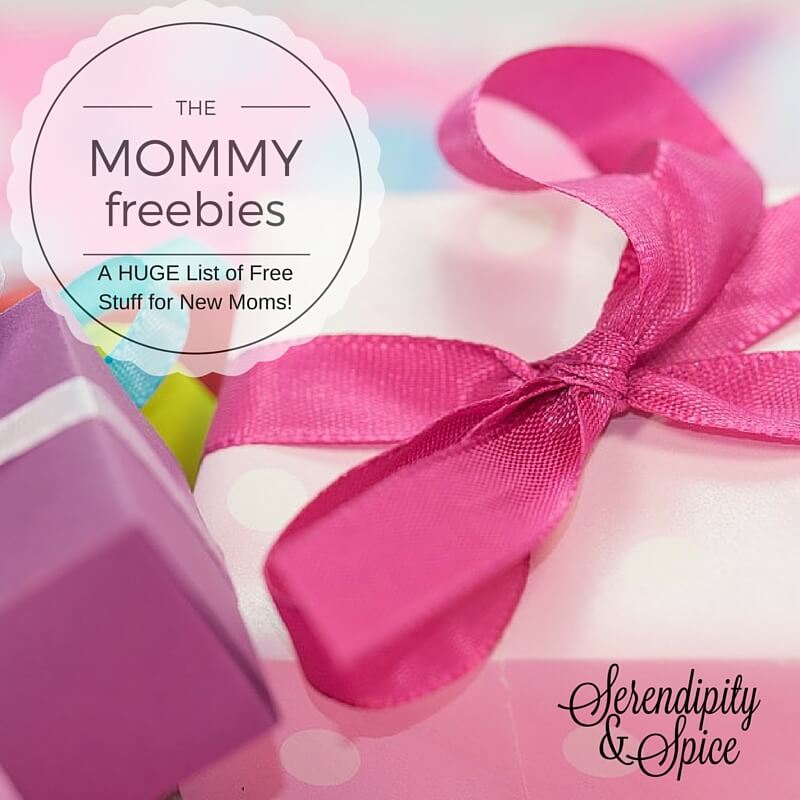 You may also like:
Lactation Recipes to Increase Breastmilk Supply
Nipple Survival Guide for Breastfeeding Moms
How to Increase Breast Milk Supply
Thrive Market
- It's like the Costco of organics...this is where I get all of my sugar, flour, baking supplies, kids snacks, etc.
Zaycon Foods
- This is where I buy most of my meat products in bulk.  The quality is amazing and the prices just can't be beat!  I mean, $1.89 a pound for boneless all-natural chicken breasts!!  It is bulk but you can always split with a friend or make up a bunch of freezer meals like I do!