This site contains affiliate links, 3rd party ads, and sponsored content. For more information please read our Disclosure Policy. As always, I only recommend products or services I personally use and love!
This Ramen noodle Asian salad is the perfect lunch for spring and summer.  This delicious dish is a fun change to the college staple of ramen noodles.  And the homemade Asian dressing is sooooo good.  This salad recipe is the perfect healthy meal on a budget.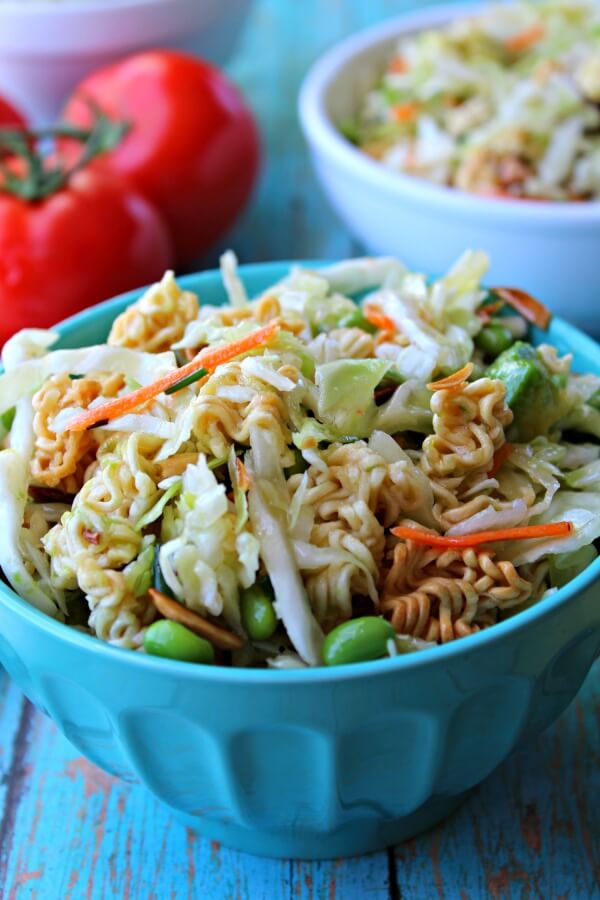 Ramen Noodle Asian Salad
A healthy and delicious meal
Ah….spring is here!  And that means it's time to start eating healthier.  Did you know that it's scientifically proven that American's prefer a little crunch with their lunch…that's why we love potato chips.  I guess that's why I also love adding carrot sticks and celery to my lunches.  Anyway, I can't remember exactly where I read that…it was probably Cosmo or Facebook….so you know it's a true fact. 😉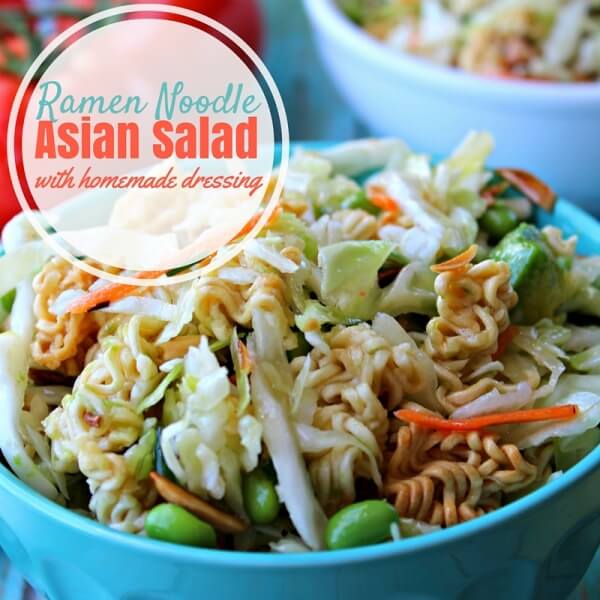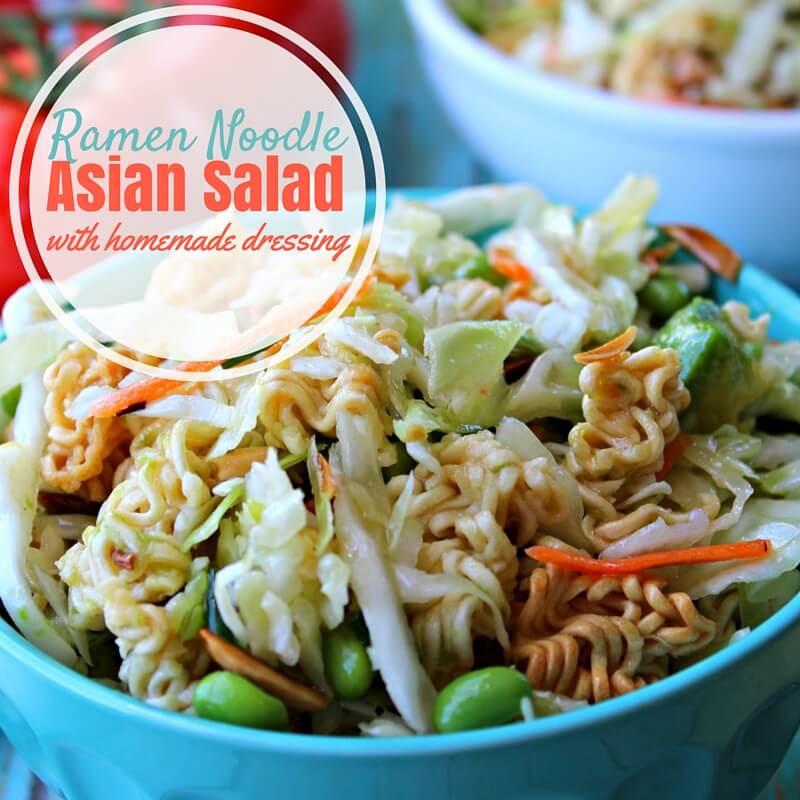 Fact or not…I like having a little crunch with my lunch and that's where this crunchy Ramen Noodle Asian Salad comes in perfectly!  See, Ramen noodles are usually mushy BUT when you toast them….they are ridiculously yummy!  Seriously, take a grown up trip back to your college days of Ramen noodles and try this updated take on the classic dorm food!
Ramen Noodle Asian Salad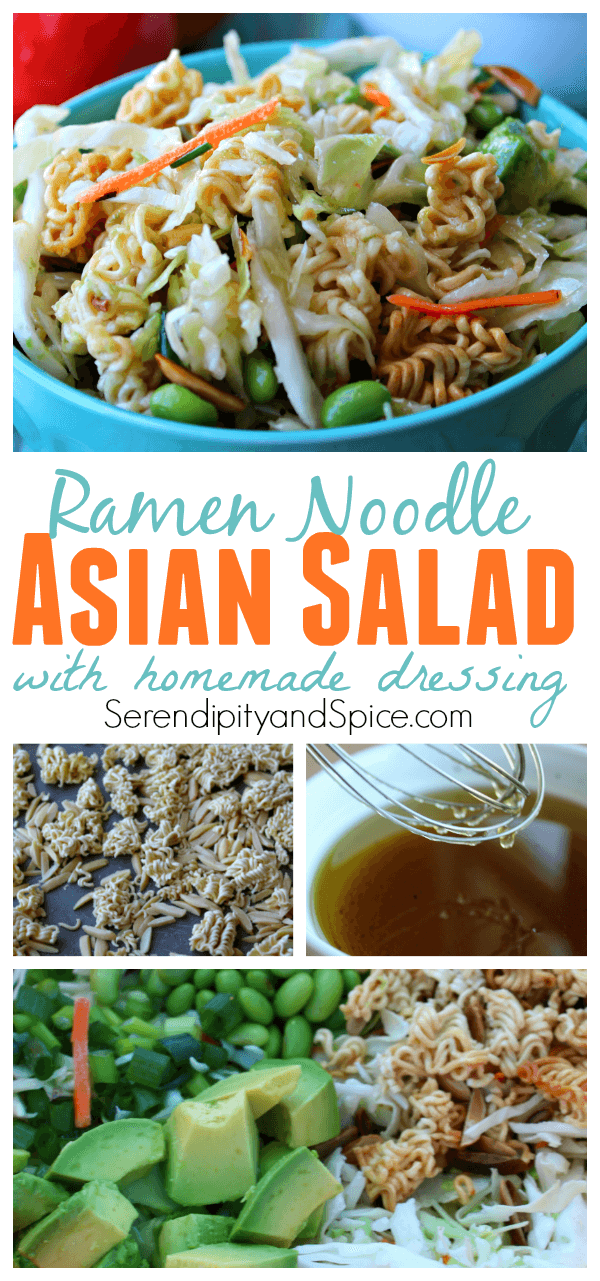 Ramen Noodle Asian Salad
Makes about 8 servings
Ingredients
1 bag of coleslaw mix (16 oz)
2 Packages of ramen noodles, crumbled – any kind is fine because you will not use the seasoning packet
1 cup shelled edamame
1 peeled and diced
1 mango, peeled and diced (optional)
½ cup slivered almonds
½ cup thinly-sliced green onions
Asian Vinaigrette (recipe below)
Asian Vinaigrette
⅔ cup olive oil
⅓ cup honey
⅓ cup rice wine vinegar
2 teaspoons soy sauce
¼ teaspoon sesame oil
Salt and black pepper – just a pinch
Instructions
Preheat oven to 425 and spread the crumbled ramen noodles and sliced almonds out on a baking sheet, bake for about 5 minutes until both are slightly golden.
While noodles are baking mix together your salad dressing.
Remove noodles from oven and combine with all salad ingredients.
Toss with salad dressing and enjoy.
What do think?  Share your comments below!
You May Also Like:
Strawberry Vinaigarette Salad Dressing Recipe
No Mayo Chicken Salad- A Healthy Dish!
Healthy and Simple Quinoa Recipes
Chicken and Apple Baked Polenta Recipe
Sharing is caring! We'd love it if you shared this post: