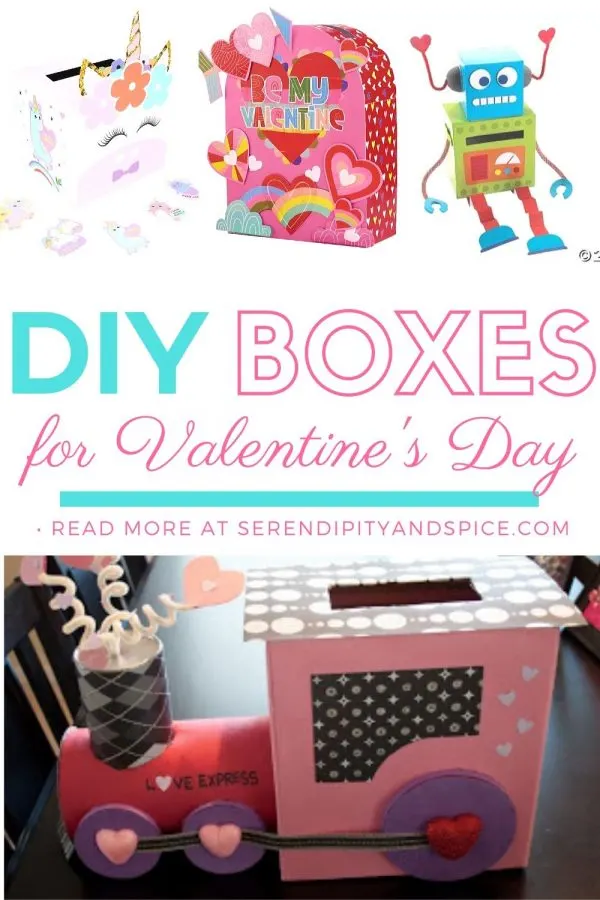 The BEST Valentine Box Ideas
Collect Valentines in Style
Make sure you also check out these Valentine's Day musts: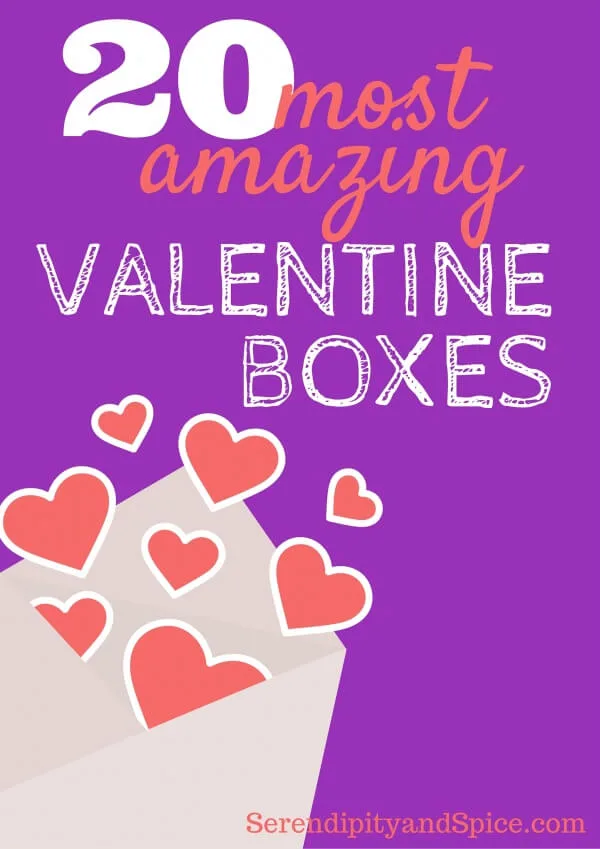 With Valentine's Day just around the corner it's time to start creating those Valentine boxes for your kids to collect all of their Valentine cards. Geez….how many times can I say Valentine in a single post?!
Anyway, when I was a kid, Valentine boxes were simple shoe boxes covered in construction paper and stickers…..as with everything else, since the introduction of Pinterest….Valentine Boxes have become an endeavor of artistic mastery.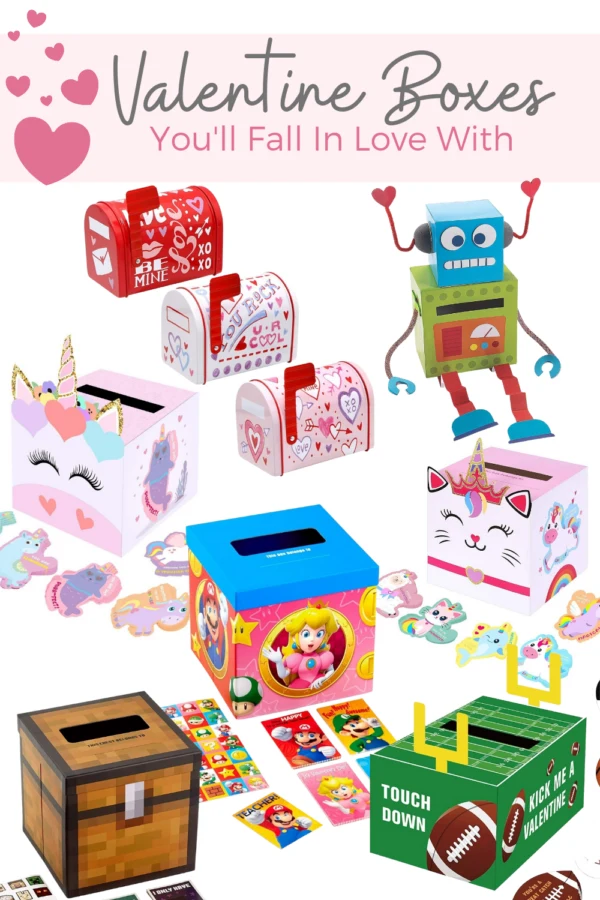 So, I give you the BEST Valentine Box Ideas (you know, for inspiration…..or to covet…)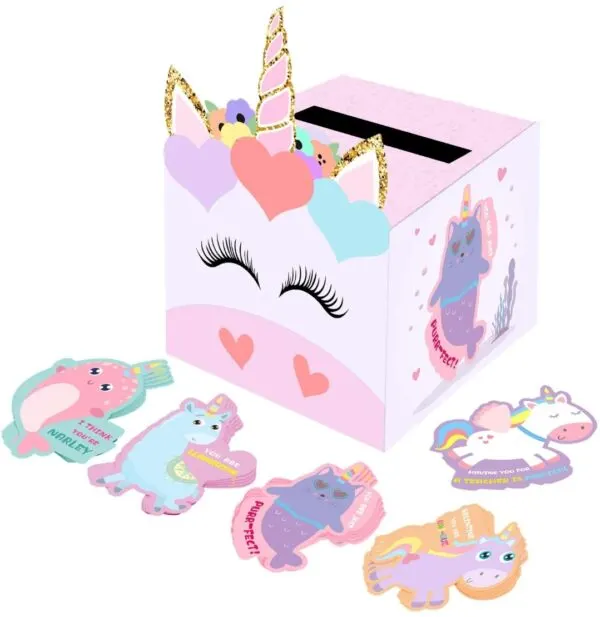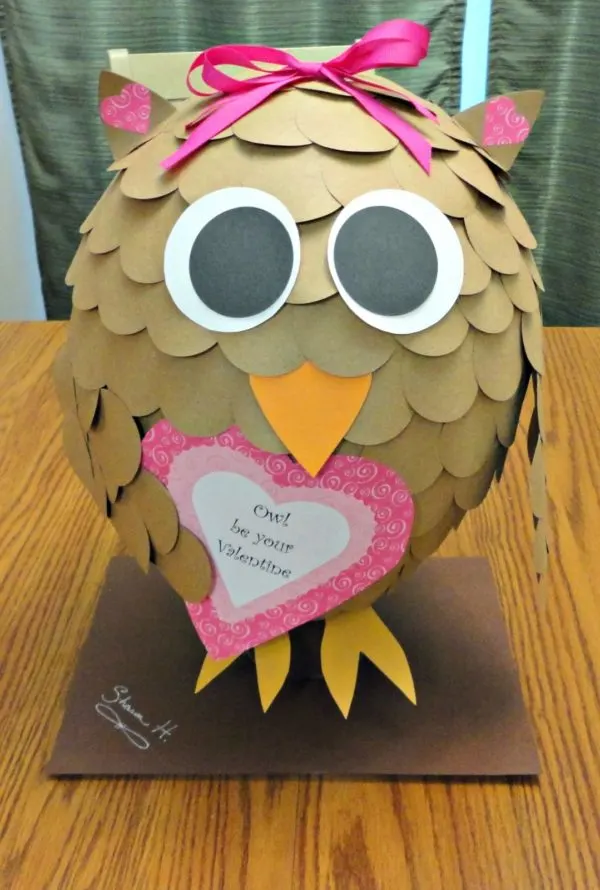 I'm totally in love with this "Owl be Your Valentine" by this and that blog!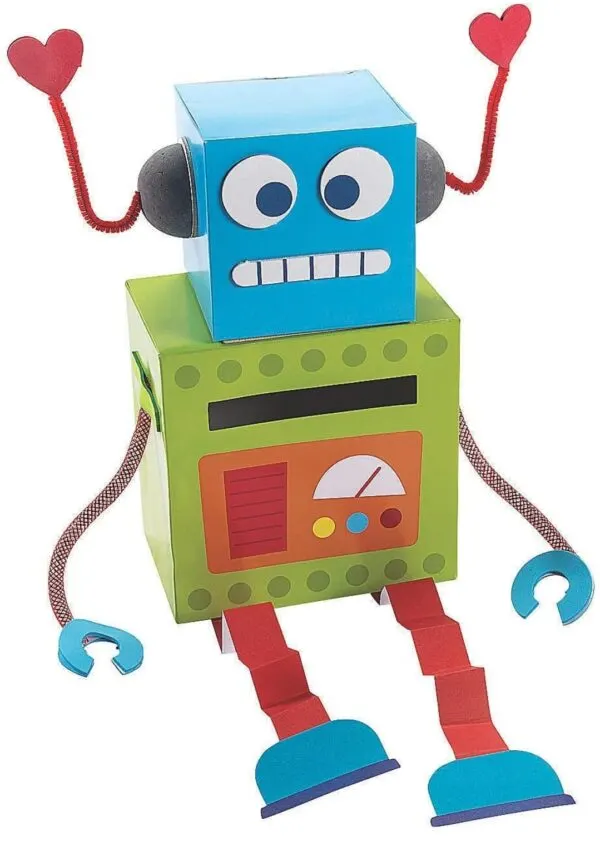 This robot Valentine Box is just too adorable!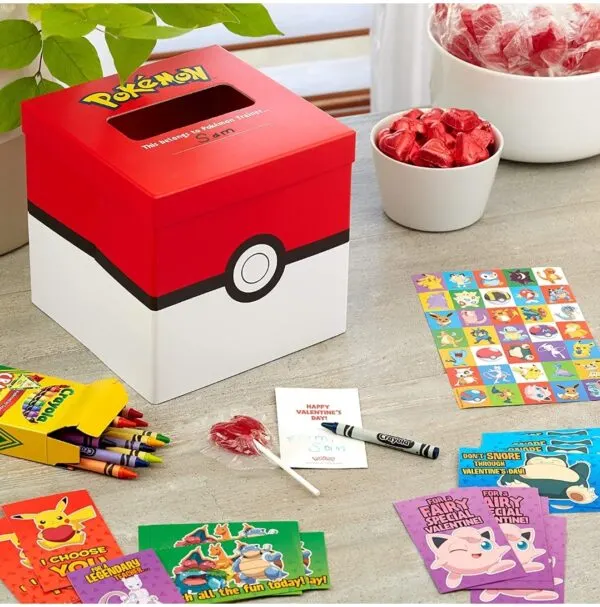 Got a kid who loves Pokémon? This all inclusive Pokémon Valentine box set is perfect!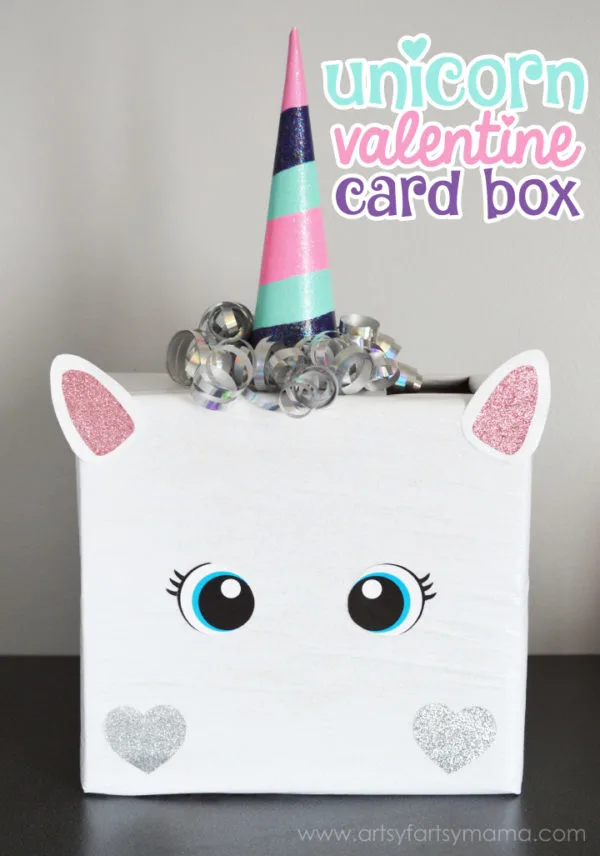 Lindsay from Artsy Fartsy Mama is always coming up with the most adorable ideas! This unicorn valentine box is just so magical!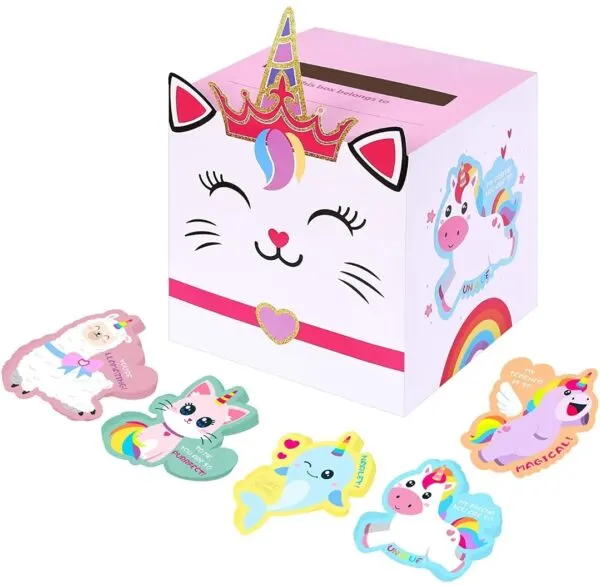 Little Miss would be all over this Caticorn Valentine Box.…I mean a cat that's also a unicorn!!!
May the Force be with you this Valentine's Day with this Darth Vader Valentine Card Box from Foster2Forver.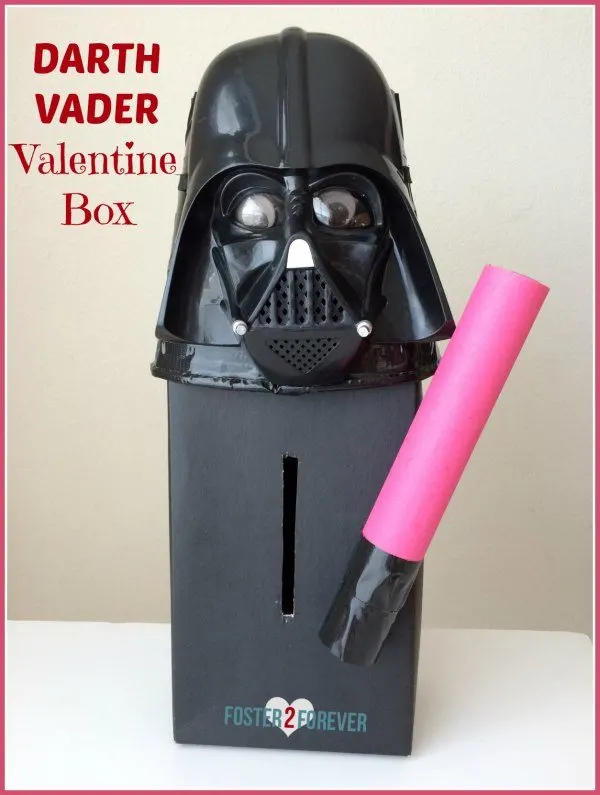 Got a sports star in your life? They are sure to love this sport themed Valentine Box!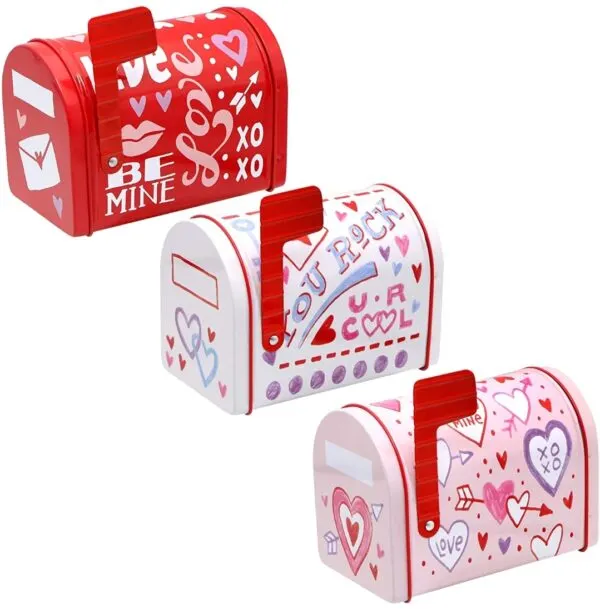 Got multiple kids? This 3-pack of Valentine mail boxes is so adorable!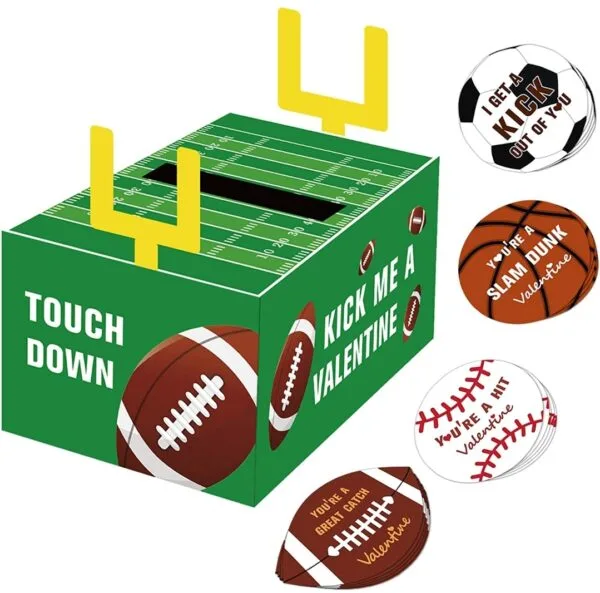 This kitten Valentine box is sure to make any little girl purr with delight! From White Oak Lane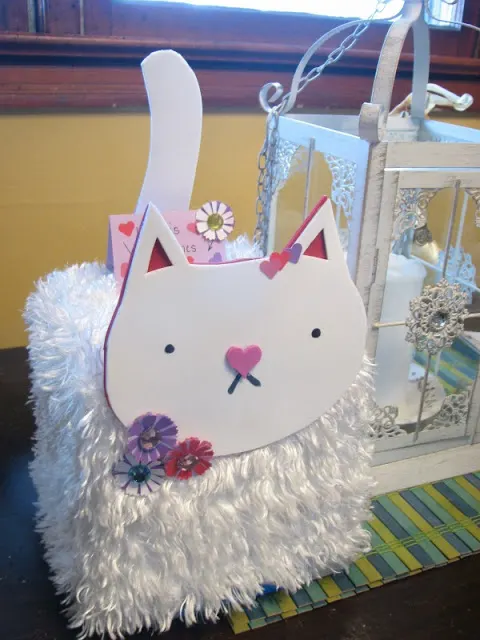 Oh my little video gamer will be all over this Super Mario Valentine Box!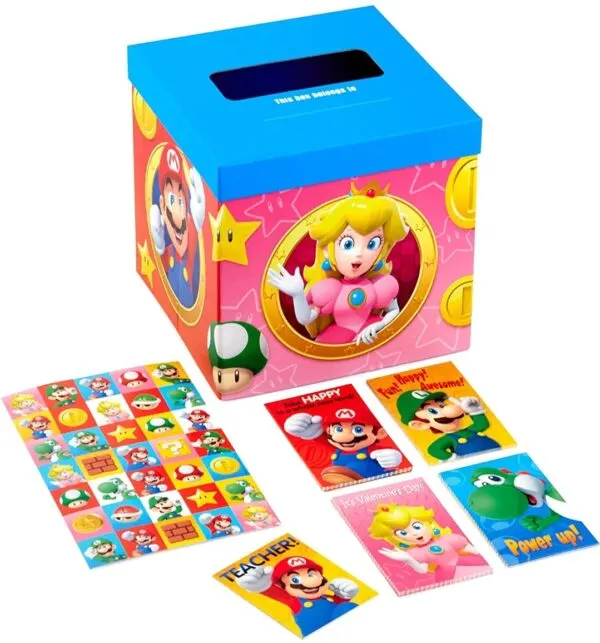 Who doesn't love the sweet and goofy Mater from Disney's Cars! This Mater Valentine box from Frugal 4 Four is so adorable!
Another amazing Valentine box uploaded by a Pinterest user. Anna and Elsa are a must for any Frozen fan!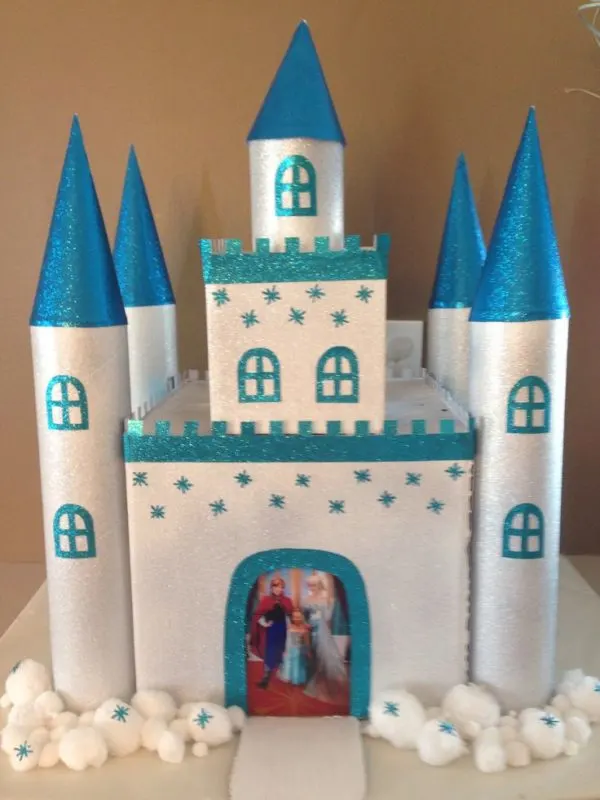 My Little Man would LOVE this Minions Valentine Box from Kara over at The Joys of Boys!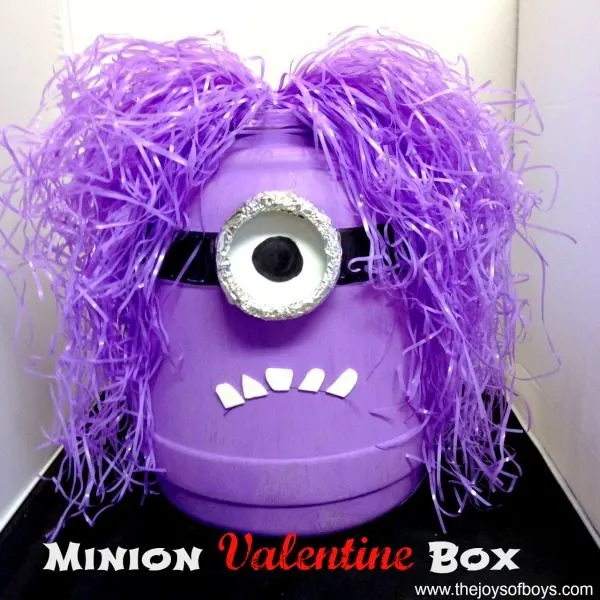 This Minecraft valentine box is perfect for any kid who loves the game as much as mine do!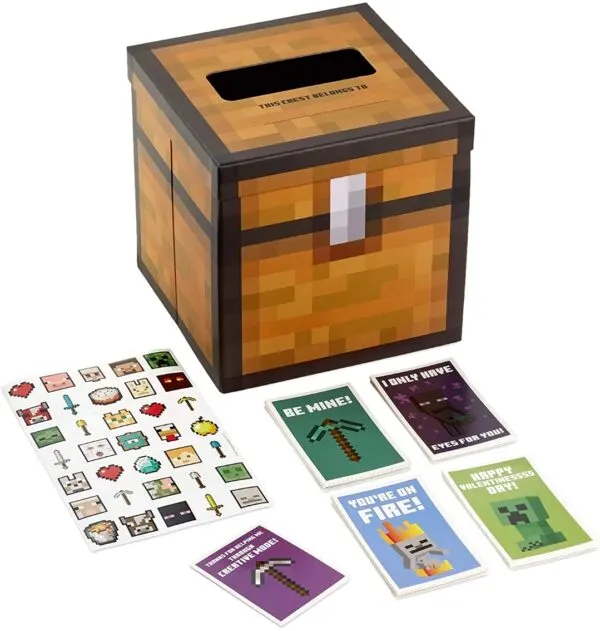 This cupcake Valentine box from The Middlest Sister looks good enough to eat!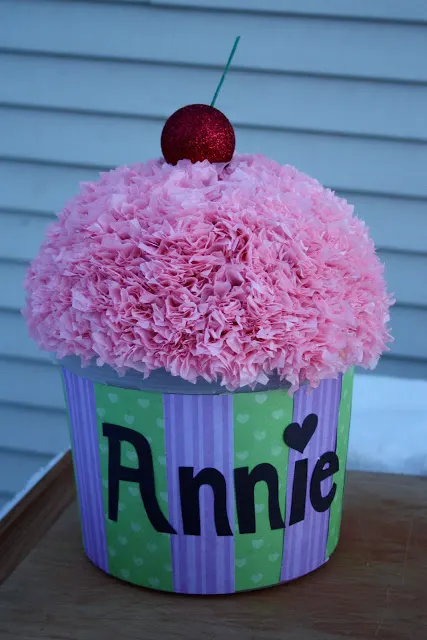 These LEGO Valentine boxes from The Blackberry Vine are so simple and sooooo cute!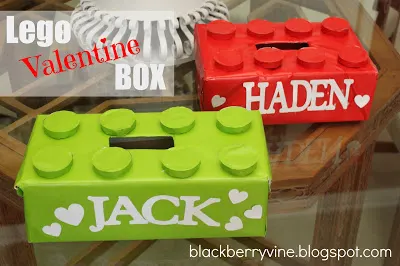 This Choo-Choo from The Morton Family is just too cute!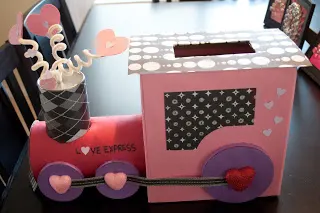 I'm completely infatuated with this Happy Camper Valentine Box from Suzy's Artsy Craftsy Sitcom!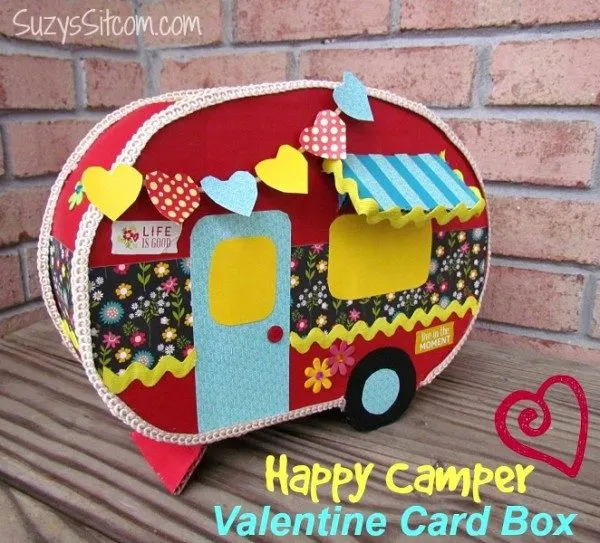 This Frog Prince Valentine Box from Morena's Corner is cute enough to kiss!
Okay, is it just me or can you no longer look at anything Batman without the image of Sheldon Cooper from the Big Bang Theory saying "I am Batman!" Oh, just me….alrightly then. 😉 From Sweet Paper Trail.
This is definitely the Ultimate Robot Valentine Card Box from Amanda McGee Designs.
Get stealthy with this Ninja Valentine box from Southern Fried Gal.
The rest of these are Pinterest user uploads…and all are absolutely AMAZING!
How about a John Deere tractor for your little farmer!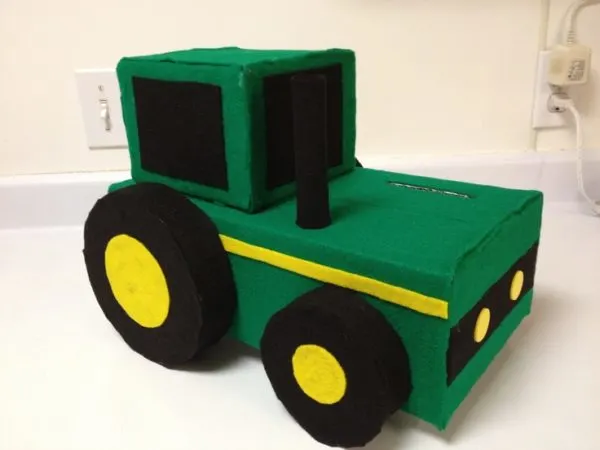 Go old school with the classic Nintendo stars Mario and Luigi!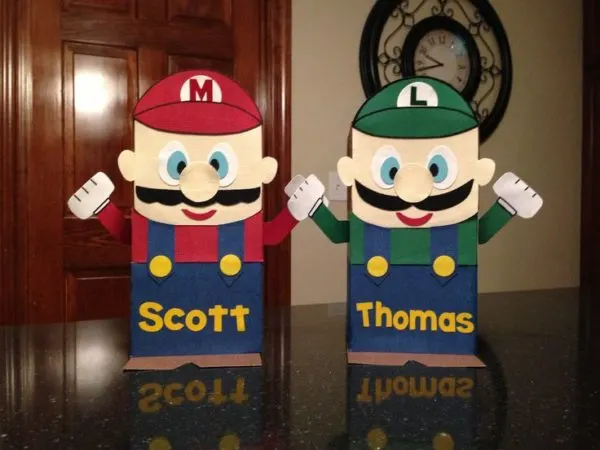 This Paw Patrol Valentine Box is perfect for any little one.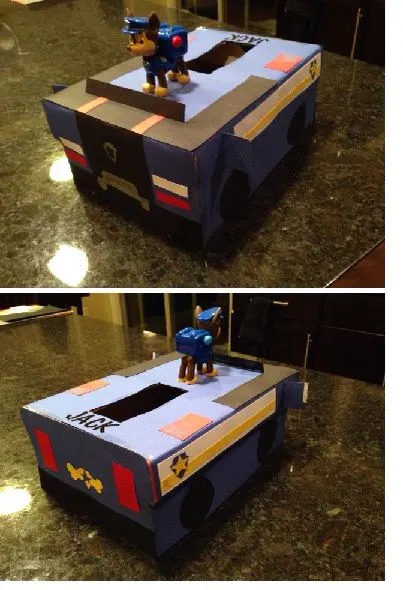 Disney fans have plenty of choices like Mike from Monster's Inc.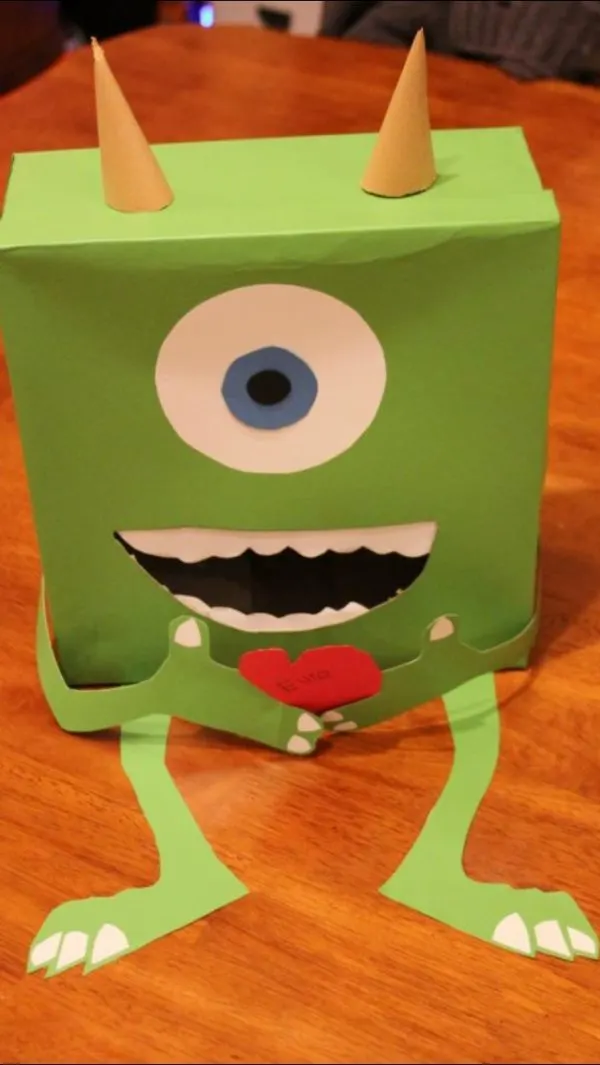 There are so many cute Valentine box ideas! Did you find some inspiration?