Are you craving a warm and comforting bowl of soup but don't want to spend hours in the kitchen? Look no further!
In this recipe, we'll show you how to make a mouthwatering 3-ingredient butternut squash soup in a soup maker. This simple and efficient method will save you time without compromising on taste. With just a few easy steps, you'll have a delightful and nutritious soup ready to enjoy in no time.
Table of Contents
Why Butternut Squash Soup?
Butternut squash soup is not only a delicious comfort food, but it also boasts numerous health benefits. Packed with vitamins A and C, potassium, and fiber, butternut squash is excellent for supporting your immune system and promoting overall well-being.
Incorporating this versatile vegetable into your diet is a great way to enjoy a satisfying meal while nourishing your body.
The Magic of a Soup Maker
Using a soup maker simplifies the cooking process, making it ideal for busy individuals and families. These handy appliances offer a seamless way to prepare soup, minimizing the time and effort required.
Simply toss in the ingredients, select your desired settings, and let the soup maker work its magic. It's a fantastic addition to any kitchen, especially for those who enjoy wholesome homemade soups without the fuss.
This is my favorite soup maker…it's so easy to clean!
Ingredients for 3-Ingredient Butternut Squash Soup
For this quick and easy recipe, you will need:
– 1 medium-sized butternut squash: Look for a squash with firm, smooth skin and a deep orange color. The sweeter the squash, the tastier your soup will be.
– 1 small onion: A yellow or white onion works best for this recipe. Its mild flavor complements the sweetness of the butternut squash.
– 3 cups vegetable broth: Opt for low-sodium vegetable broth to control the soup's saltiness. Alternatively, you can use homemade vegetable broth for a more personalized touch.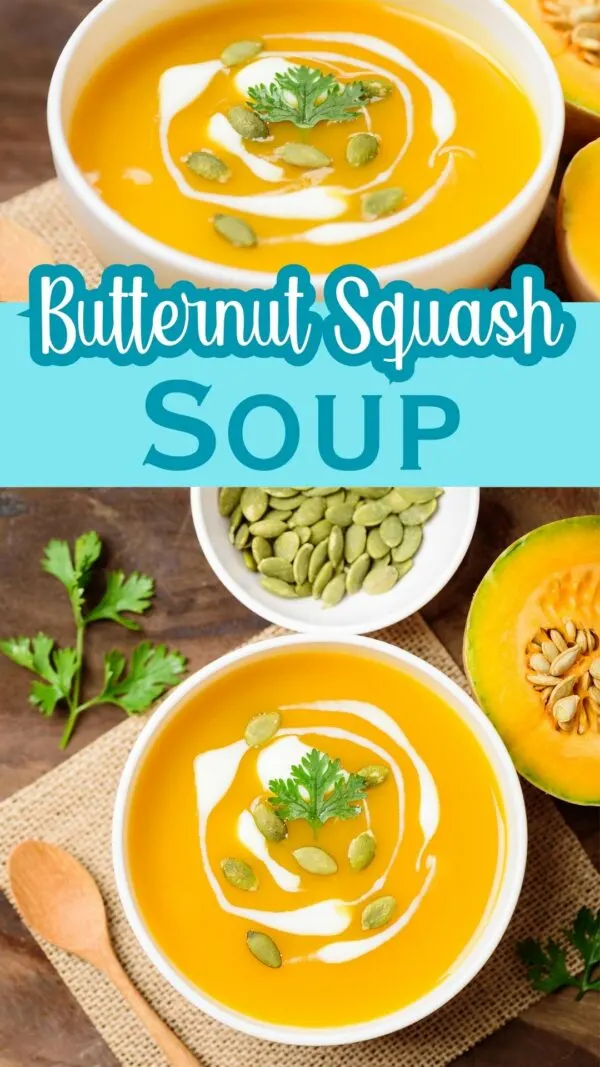 Tips for 3-Ingredient Butternut Squash Soup
Step 1: Prepare the Ingredients
Peel and chop the butternut squash into small, evenly-sized cubes.
Dice the onion finely to ensure even cooking.
Step 2: Load the Soup Maker
Place the chopped butternut squash and diced onion into the soup maker's container.
Pour in the vegetable broth, ensuring it covers the squash and onion.
Step 3: Cook the Soup
Close the soup maker and select the "Soup" or "Puree" function, depending on your model.
Let the soup maker work its magic until the squash and onions are fully cooked and soft.
Step 4: Blend and Serve
Once the cooking cycle is complete, carefully open the soup maker.
Using a ladle, transfer the cooked ingredients into a blender or use an immersion blender directly in the soup maker.
Blend until you achieve a smooth, creamy consistency.
Pour the luscious butternut squash soup into bowls and serve hot.
How to Garnish and Variations
While this 3-ingredient butternut squash soup is delightful on its own, you can get creative with garnishes and variations. Some popular options include:
Garnishes: Add a swirl of coconut milk or a dollop of Greek yogurt to enhance the creaminess. Sprinkle roasted pumpkin seeds, croutons, or chopped fresh herbs like parsley or cilantro for extra texture and flavor.
Spices: Experiment with spices like nutmeg, cinnamon, or a pinch of cayenne pepper for a subtle kick.
Creamy Twist: For an extra-rich flavor, stir in a splash of heavy cream or coconut cream.
Butternut Squash Soup for the Win!
Enjoying a delicious and wholesome bowl of butternut squash soup doesn't have to be complicated or time-consuming. With just three simple ingredients and the convenience of a soup maker, you can whip up a comforting meal in minutes.
This quick and nutritious recipe is perfect for those busy days when you crave something delicious and heartwarming. Give it a try, and savor the delightful flavors of homemade butternut squash soup without the hassle!
Printable Recipe for 3-Ingredient Butternut Squash Soup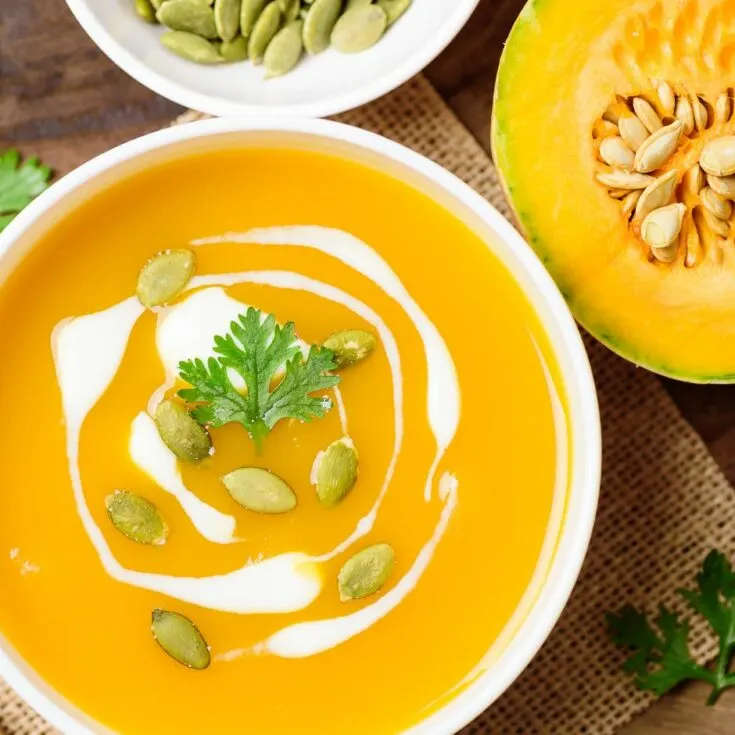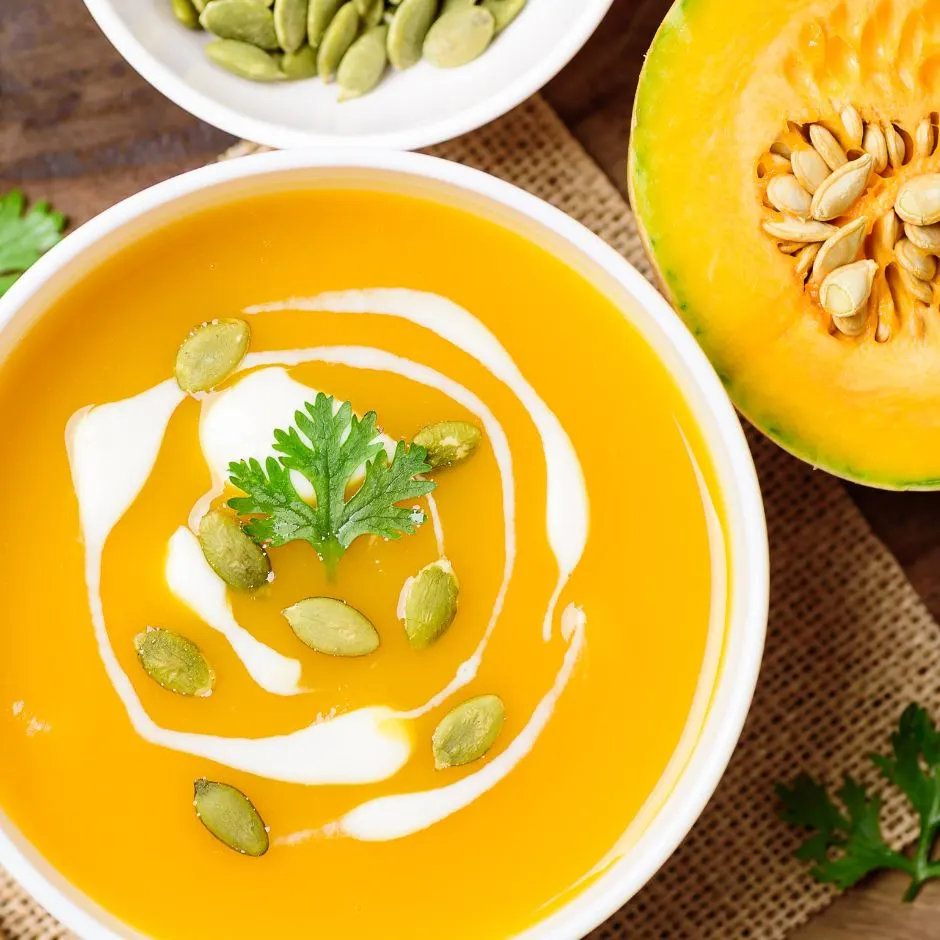 Yield:

4
3 Ingredient Butternut Squash Soup
Ingredients
1 medium-sized butternut squash, peeled and cubed
1 small onion, finely diced
3 cups vegetable broth
Instructions
Load the soup maker with squash and onion.
Pour in vegetable broth.
Select "Soup" function and cook until soft.
Blend until smooth and creamy.
Garnish as desired.
Serve hot and enjoy!
Recommended Products
As an Amazon Associate and member of other affiliate programs, I earn from qualifying purchases.
More Delicious Soup Recipes