These homemade shake and bake pork chops are a delicious and simple meal that's ready in just 30 minutes! Using my homemade shake and bake recipe that you can use on pork chops, chicken, fish, and more.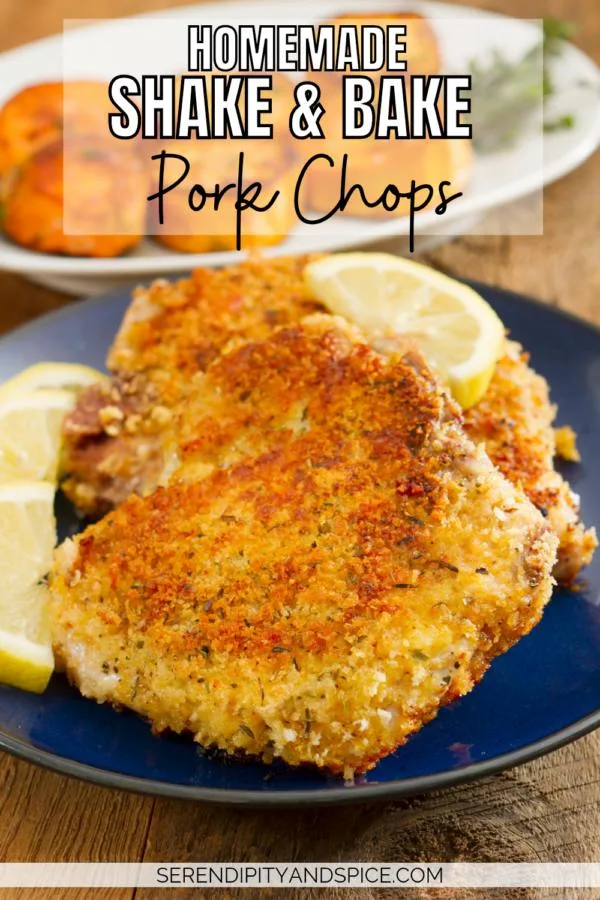 Table of Contents
The Nostalgia of Shake and Bake Pork Chops
Did you grow up eating Shake and Bake pork chops and shake and bake chicken like I did? As a kid I loved helping my mom in the kitchen…especially on Shake and Bake nights!
Coating the meats for dinner in Shake and Bake was always a highlight for me! I loved dropping a boneless pork chops in the gallon zip lock bag and shaking as hard as I could.
Now, my kids love helping me cook on shake and bake nights too.
Although, I no longer buy the boxed Shake and Bake mix because I can make it cheaper and better throwing the ingredients together myself.
For the price of one box of Shake and Bake coating you can make 5 dinners' worth of homemade Shake and Bake mix.
I do love the versatility of this homemade Shake and Bake mix…you can use it on chicken, pork, beef, fish, and even tofu or cauliflower for a vegetarian version.
If you're wanting the traditional Shake and Bake texture then use regular breadcrumbs…but if you like a little extra crunch (which I do) then use panko breadcrumbs…I love the extra crispiness the panko adds!
Printable Shake and Bake Pork Chops Recipe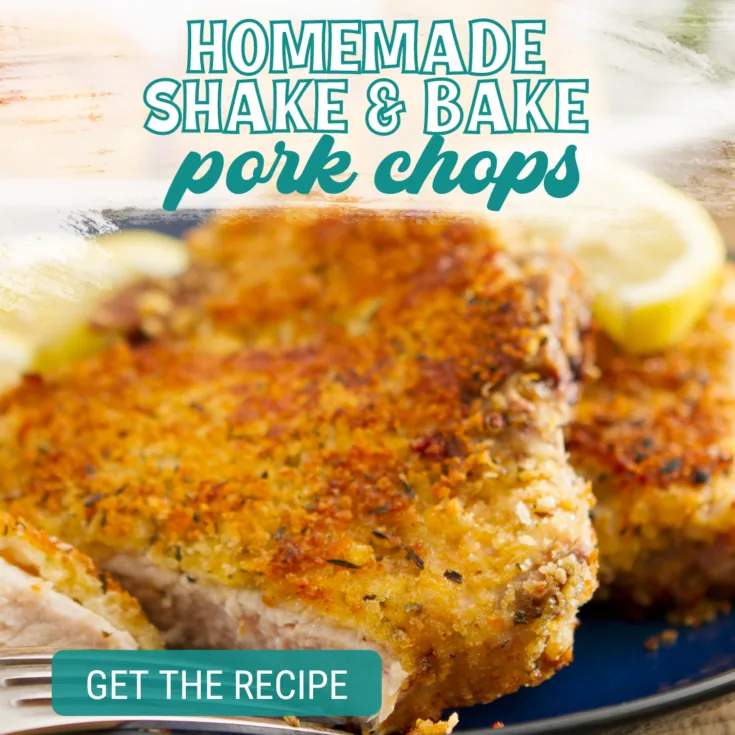 Yield:

4
Homemade Shake and Bake Pork Chops Recipe
Ingredients
4 Boneless Pork Chops
1 cup dry breadcrumbs (panko if you want extra crispiness)
1 tablespoon cornstarch
1 teaspoon garlic powder
1/2 teaspoon pepper
1/2 teaspoon onion powder
1/2 teaspoon dried parsley
1/2 teaspoon dried thyme
1/4 teaspoon paprika
6 tablespoons olive oil
Recommended Products
As an Amazon Associate and member of other affiliate programs, I earn from qualifying purchases.
More Delicious Pork Chop Recipes to Try!