This post was sponsored by Baskin-Robbins as part of an Influencer Activation for Influence Central and all opinions expressed in my post are my own.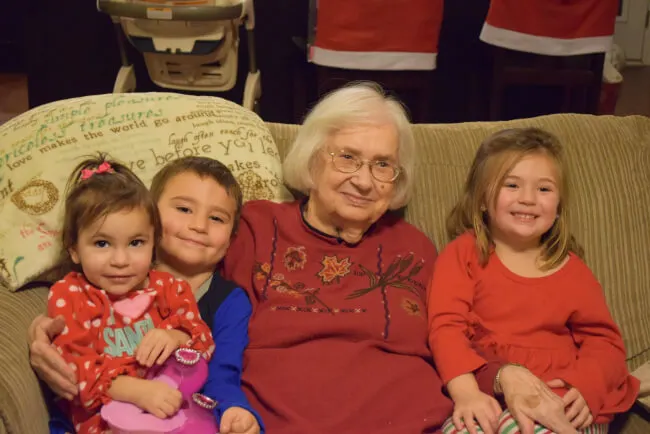 Celebrate with a Sweet Treat
Baskin-Robbins is the Go-To Place for Holiday Desserts!
With the holidays in full swing it can get quite stressful….arranging airport pick-ups, finding enough beds for all the family visiting, the anticipation of Santa's arrival, Santa's elves praying the little angels will go to sleep so they can start building those ridiculously complicated toys that Santa brought….would it hurt the big man in red to leave better instructions?!?!?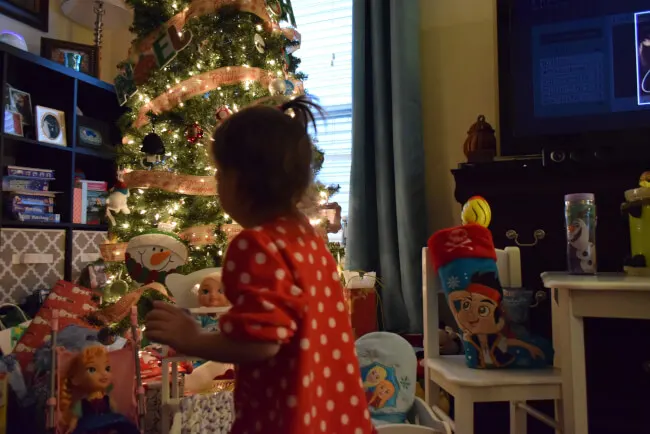 But, with all of the holiday excitement there's one thing that makes our holidays perfect….the dessert! And this year, Baskin-Robbins is making dessert time a breeze with two new holiday offerings– The Ganache Poinsettia Cake and the Peppermint & Winter OREO Cookies Polar Pizza. Ordering these two delicious treats took a load of work off my plate and impressed the in-laws…which is a difficult task!
I'll be honest, I knew the Ganache Poinsettia Cake would be delicious because it's a signature Baskin-Robbins 9″ round ice cream cake with beautiful holiday designs and topped with Winter OREO cookies….it was the Polar Pizza I was a bit nervous about trying….I mean, Peppermint ice cream on top of a double fudge brownie crust? It sounded like something the kids would be more interested in.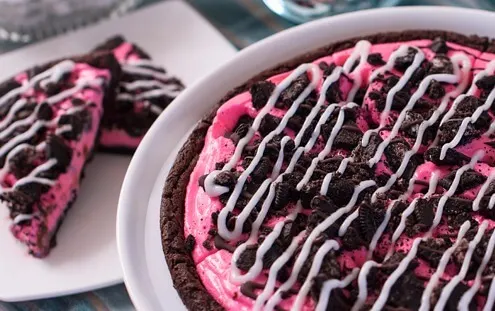 Boy, was I wrong! It was the adults fighting over the last slice of Polar Pizza….it was so DELICIOUS! The sweetness of the peppermint with the richness of the chocolate brownie melded together perfectly to make the most delicious holiday dessert ever!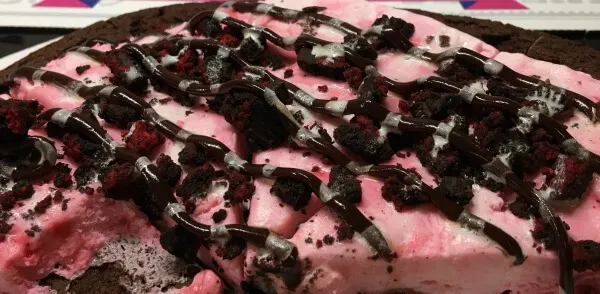 The Peppermint & Winter OREO Cookies Polar Pizza has a double fudge brownie crust which has the perfect amount of crunchiness and it's topped with Baskin-Robbins signature Peppermint ice cream…then the ice cream is topped with Winter OREO Cookie pieces and drizzled with marshmallow and fudge….it's a definite MUST TRY!
You can order the Baskin-Robbins' Ganache Poinsettia Cake and the Peppermint & Winter OREO Cookies Polar Pizza online at Baskin-Robbins.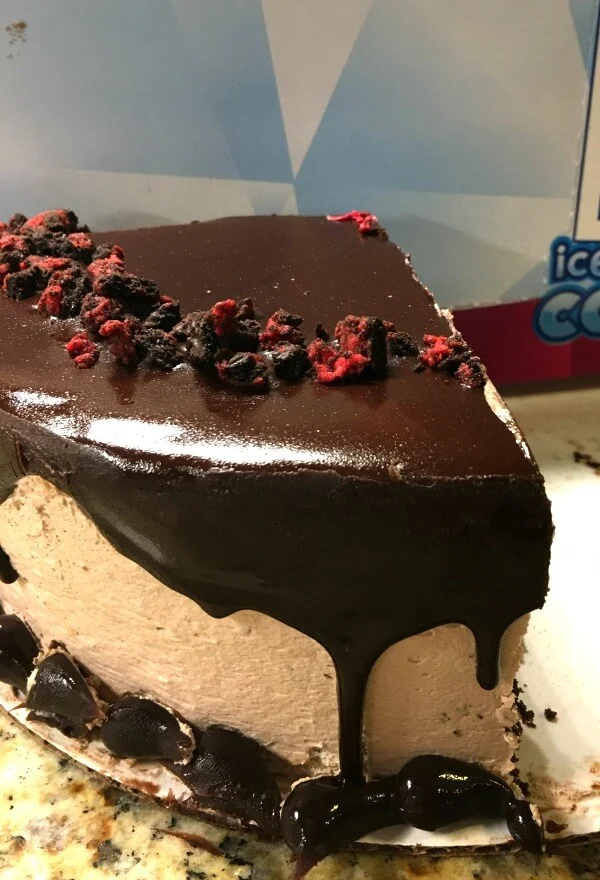 And when you pick up your cakes….make sure you grab Baskin-Robbins' December Flavor of the Month…the Peppermint Bark in the Dark. It's another delicious holiday treat featuring Chocolate ice cream mixed with white chocolate ribbons and chunks of peppermint candy hidden inside. It's like an explosion of Christmas in your mouth!