This easy baked ham recipe is perfect for those busy week nights. Ham is a great entree to make even when it's not the holidays….pair with mac and cheese and some green beans and you have a hearty comfort meal ready in no time.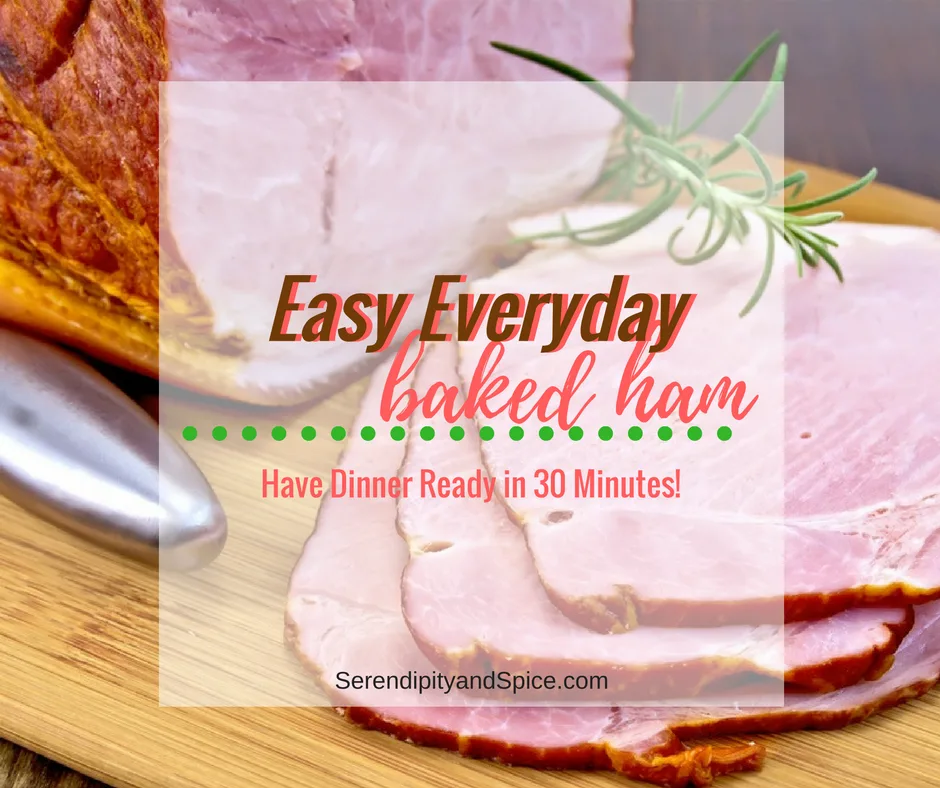 Everyday Easy Baked Ham Recipe
Ham's not just for holidays!
So it always seems like I want Sunday Supper type food during the middle of the week! I mean, really, baking a ham when it's not a Holiday is crazy……right?! NOPE…it's actually a LOT easier than you think and the leftovers are perfect for making other recipes too! This recipe is ready in about 30-45 minutes and takes very little effort– it's basically all baking time:
Week Night Baked Pineapple Ham Recipe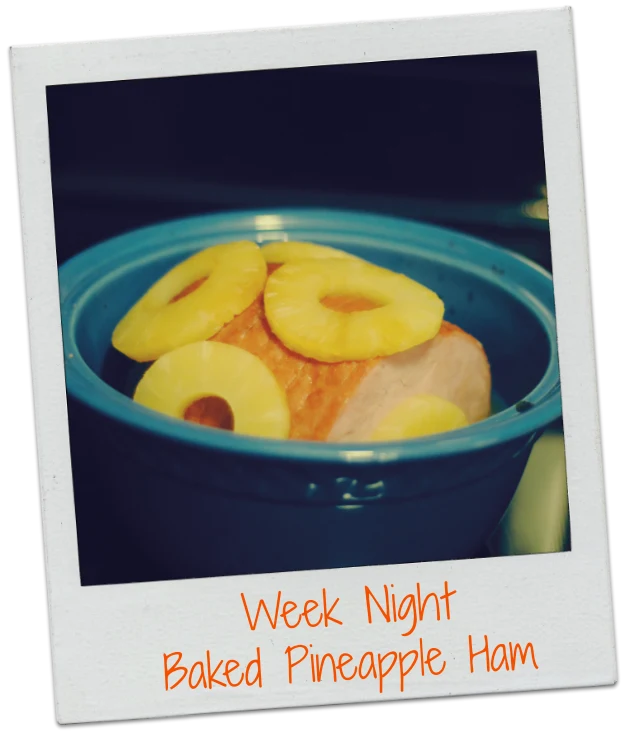 So the key to a week night ham is buying the right kind. I prefer to buy the Cure 81 boneless ham from the deli meats section of your grocery refrigerated section. The nice thing about these hams is that they're usually already sliced and ready to go….if it's not already sliced you can usually ask the butcher to slice it for you. Another nice thing about these hams is that they're smaller and therefore cook faster….plus no bone means more usable meat for leftovers.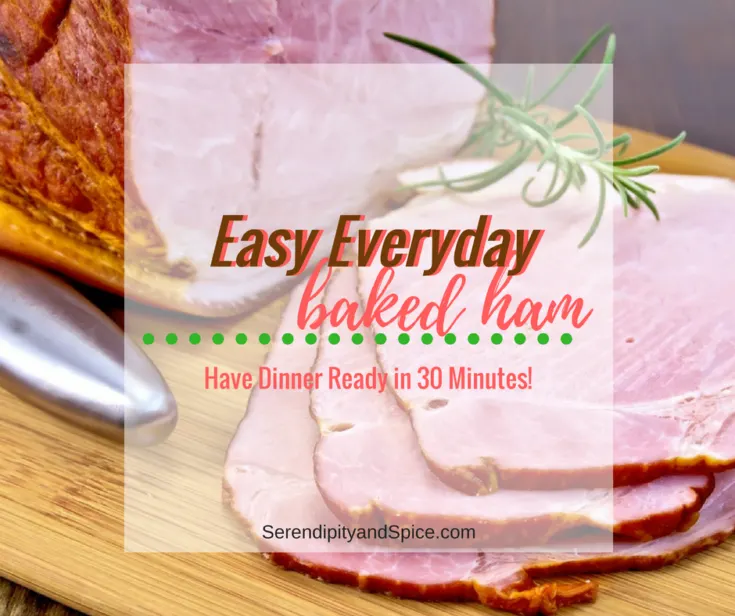 Yield:

5
Week Night Baked Pineapple Ham Recipe
The perfect mid week dinner without a lot of fuss!
Ingredients
7-8 lb boneless ham
1 Can Sliced Pineapple
1/4 cup light brown sugar
1 TBS water
Instructions
Place ham in baking dish (preferably one with a lid)
Mix water and brown sugar together and spread over ham- rub in.
Pour pineapple and juice over the ham.
Cover ham and bake at 350 degrees for 30-45 minutes....ham should reach 140 degrees inside.
After dinner I always freeze any leftover ham to use for other recipes. I will slice and dice up the leftover ham into cubes and separate into 1 cup portions and store in freezer bags. Ham keeps in the freezer REALLY well and I love being able to pull a small package out on Saturday mornings to make Breakfast Boats, Ham and Eggs, Quiche, Egg Pie, Breakfast Casserole, etc.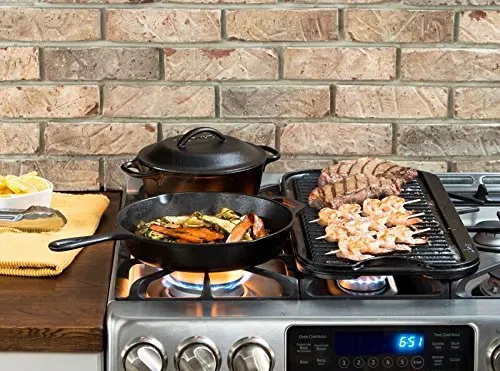 You can also take slices of ham (ham steaks) and fry it up in a cast iron skillet for a delicious dinner entree as well….this method of cooking has the ham ready in just 10 minutes. Simply heat your cast iron skillet then toss the ham slices on (slice about 1/2″ thick). Cook for about 5 minutes on each side– or until the ham turns a beautiful caramel brown color.