These Chinese chips aka crispy fried wontons are the perfect addition to soups and other delicious meals like this Easy Chinese Fried Rice or Slow Cooker Beef and Broccoli Recipe. Make these Chinese chips tonight for an authentic meal!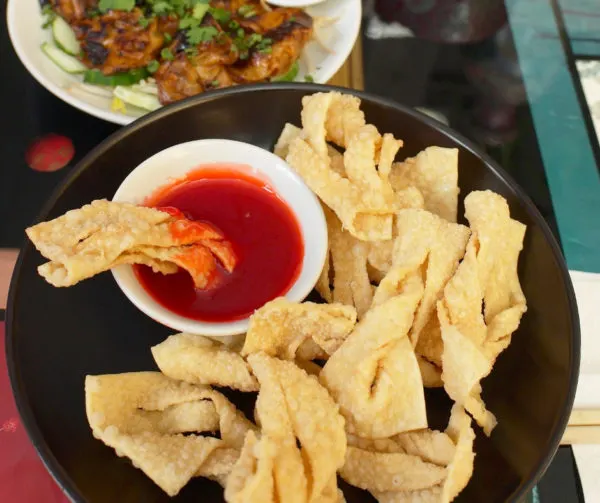 Chinese Chip Recipe
A delicious and easy appetizer sure to please everyone! These Chinese Chips are so addictive that you can't eat just one!
So you know those super yummy chips that they bring at the beginning of the meal at Chinese restaurants? Well you'll never believe how easy this Chinese chip recipe is to make! It's even simpler than the Chinese Donut Recipe…..mmmmm…..I don't think there's anything better than Chinese chips and donuts….well, maybe crab ragoon….can you tell I'm a HUGE Chinese food fan?!
You May Also Like: Easy Chinese Restaurant Donut Recipe
Alright….so are you ready to know the Chinese Chip Recipe that you can easily make at home???
Chinese Chip Recipe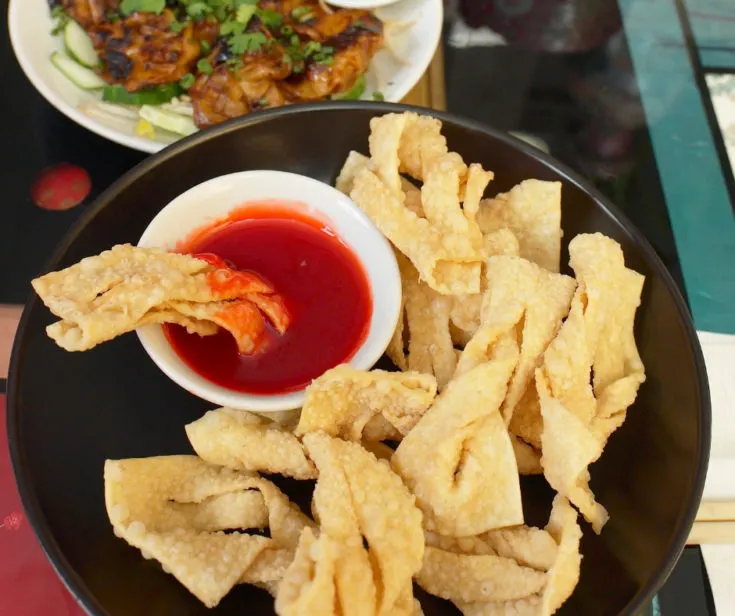 Chinese Chip Recipe aka Crispy Fried Wontons
The perfect addition to any homemade Chinese dinner. These Chinese Chips / Crispy Wontons are delicious as a side or to go with soup.
Ingredients
1 Package Egg Roll Wrappers
1 Cup Peanut Oil
Instructions
Heat the peanut oil in a skillet till hot...when you sprinkle water in the oil it should sizzle.
Cut your Egg Roll Wrappers in half or in strips...however you like your chips.
Cook each wrapper in the oil until light golden brown....about 1-2 minutes on each side.
Yeah, it's REALLY that easy! You just have to watch the wonton/egg roll wrappers and make sure they don't burn. I love making these with some Crab Ragoon Dip for an easy and impressive appetizer when we have company!
But if it's just us…then sweet and sour sauce or duck sauce is perfect too!
What's your favorite Chinese food?