Sweet, flaky, and delicious copy cat Chinese Donuts Recipe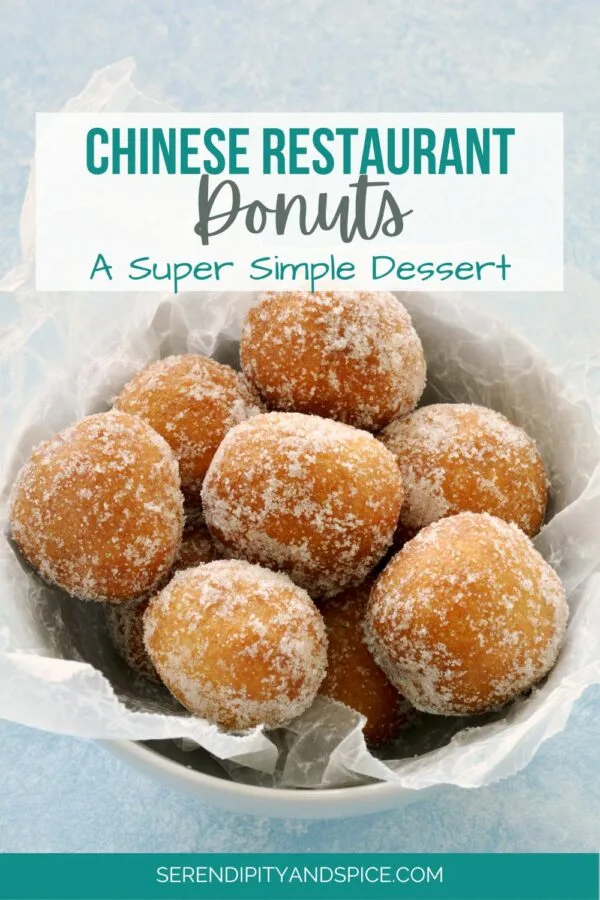 I love those little sugary donuts that you get at Chinese restaurants! They melt in your mouth with their warm, sweet, taste! So, is it donut or doughnuts??
This seems to be a pretty split decision….half the people I ask say donut while the other half say doughnut. I guess it's like the whole potato potato thing….except you can't really hear the inflection in written form.
Well, the hubs and I are trying to eat out less and one of my new year's resolutions was to try at least 2 new recipes a week- so of course, I had to make these! And let me just say…they taste exactly like the delicious little donuts from the Chinese restaurant!!!
To make things even better- they are ridiculously easy to make and crazy cheap! Once I found out this secret I was floored and now we enjoy this Chinese restaurant donut recipe all the time!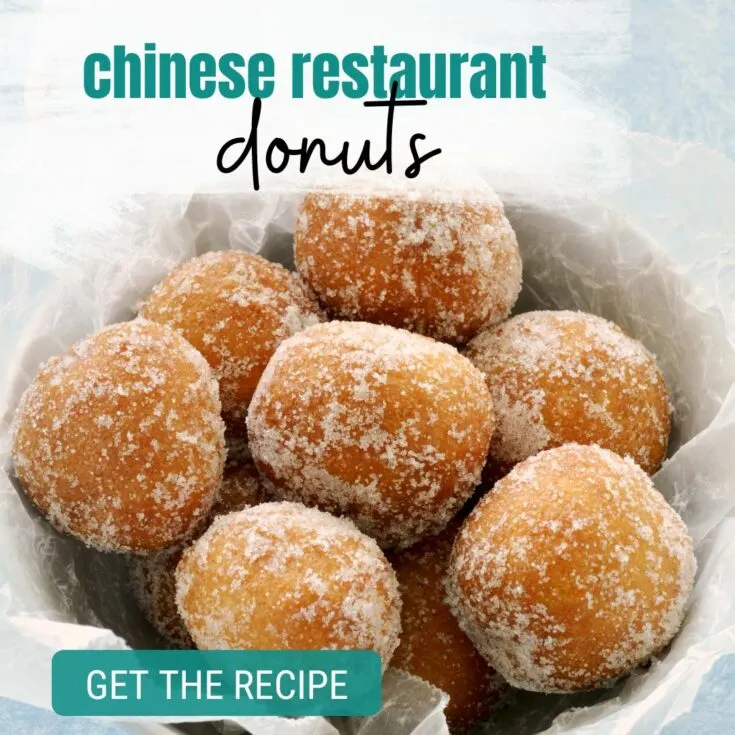 Yield:

6
Chinese Restaurant Donuts
These easy to make Chinese donuts taste just like the ones you get at the Chinese Restaurants! Make these Chinese Restaurant Donuts for dessert tonight.
Ingredients
Canned Biscuits
Oil for Frying
Granulated Sugar
Instructions
Get a cheap can of biscuits.
Pinch the biscuits in half
Heat about 2 cups of vegetable oil in a pan(enough to come half way up the biscuits). It's ready when you put a drop of water in the oil and it sizzle
Carefully drop your biscuit pieces in the oil and cook till golden brown (about 2 minutes on each side)
Remove from oil and place on paper towel to drain extra oil
Coat with regular granulated sugar.
Notes
Change it up by mixing cinnamon into your sugar before coating donuts. Some restaurants use sesame seeds instead of sugar for a more traditional, savory flavor.
Recommended Products
As an Amazon Associate and member of other affiliate programs, I earn from qualifying purchases.