These adorable Easter Disney Shirts will make the perfect Instagrammable moment on your Disney vacation!! Check out the cutest and softest Disney shirts for the whole family this Easter…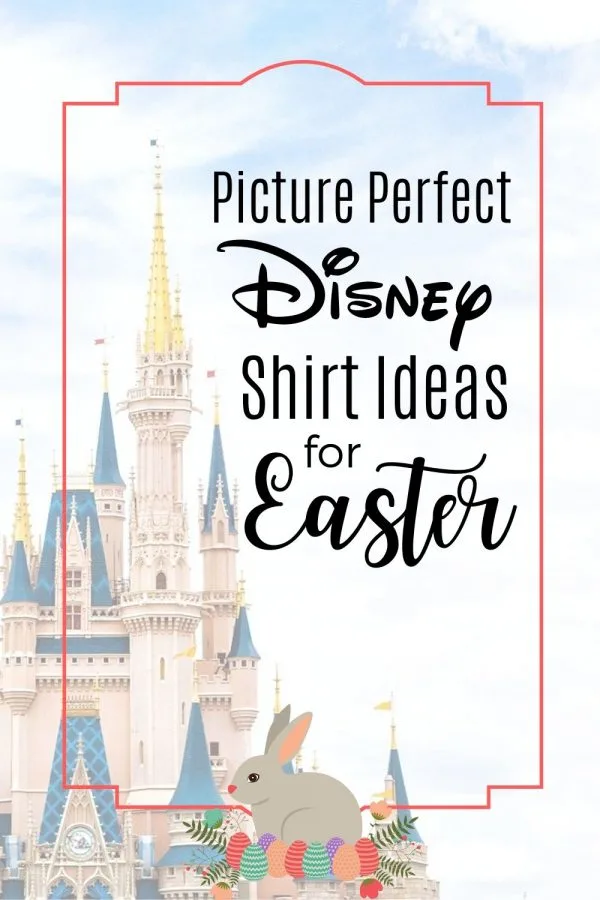 Don't forget, my other top posts for planning your Disney vacation:
Tips to Stay Cool at Disney World
When is THE Best Time to Visit Disney World
The True Cost of a Disney Vacation
The BEST Disney Shirts for Plus Sizes
Disney Easter Shirts
Planning a vacation to Disney is quite the task...especially if you're going during a holiday, like Easter. Typically Easter lines up with Spring Break and the parks will be crowded....but, they can also be so much fun!! Make sure you check out my tips for visiting Disney during the busy season.
In addition to all of the planning that goes into a Disney vacation, we're now also faced with wardrobe planning as well. The days of just throwing whatever you have in a suitcase and taking off are gone. Now, with Instagram and social media, you have to get that perfect family shot with everyone wearing adorable shirts.
Don't get me wrong, the matching family shirts are TOTALLY my thing...I LOVE planning our Disney outfits. But, for people like my husband, it just seems like such a daunting task and they dream of easier times...like the 80's when no one cared what they wore to Disney. Oh, how times have changed. 🙂
Whether you LOVE planning the matching outfits or you dream of throwing on a random tshirt and shorts, these Disney Easter shirts are sure to please everyone in your party!
These shirts are all printed on the Bella Canvas brand which is the best tshirt you can get for the parks....in my opinion anyway. They're made of ring spun cotton which gives a lightweight and super soft shirt, which stays comfortable all day long! And that's something that you'll appreciate in the Florida heat!!
Okay, so here are my picks for the cutest Disney Easter shirts to get for your Disney vacation this spring:
Follow my Disney Bound board on Pinterest for more adorable Disney shirts and outfits.