Disclosure: I have been compensated for this post- however, all opinions are truthful and my own.
Toddler Halloween Craft- Pumpkin Hanging
A fun Dollar Tree craft activity for toddlers this Halloween!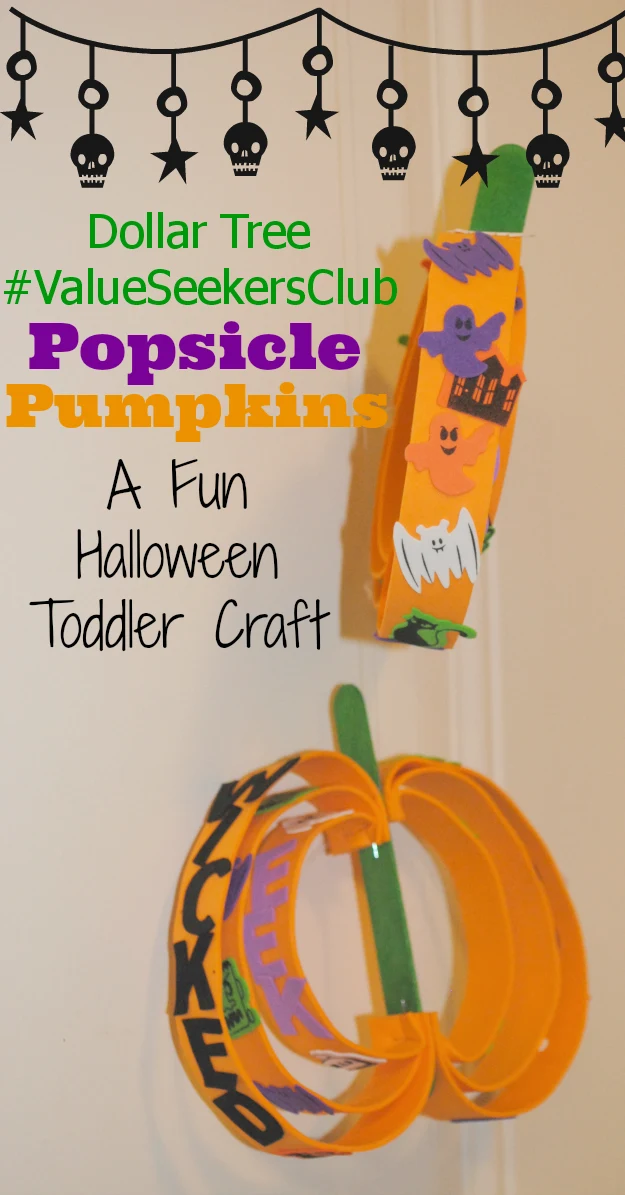 So Halloween is upon us and Little Man is having a blast making crafts! We went to the library's story time last week and the kids all made a fun Fall craft….Little Man LOVED it….I mean, he is MY son so of course he would LOVE crafting….right?!
Well ever since I realized how much he enjoys arts and crafts I've been on the hunt for fun simple toddler Halloween crafts that he can be proud of making!
Did you know that Dollar Tree has a whole craft section???? AND they have this great site called the Dollar Tree Value Seekers Club….it's packed full of crafts, home decor, recipes, frugal tips, and the content changes every month! You'll never run out of fun ideas!! Oh and the BEST part is that membership is FREE!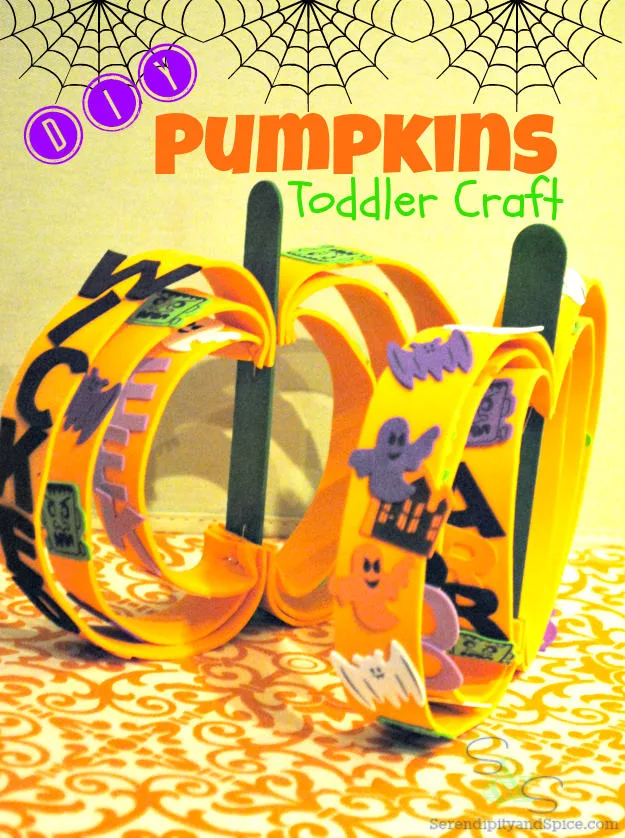 I already love the Dollar Tree so now I'm super excited that I can find fun easy toddler crafts for Little Man to make– I picked out these adorable popsicle stick pumpkins to make first. Although, I did have to put my own little spin on it…you know me….constantly changing things up!
All of the items I used came from the Dollar Tree and cost me less than $5!
I went online to the Dollar Tree Value Seekers Club and printed out the instructions and once I got to the store I improvised a little bit based on what was available and what I knew Little Man would enjoy.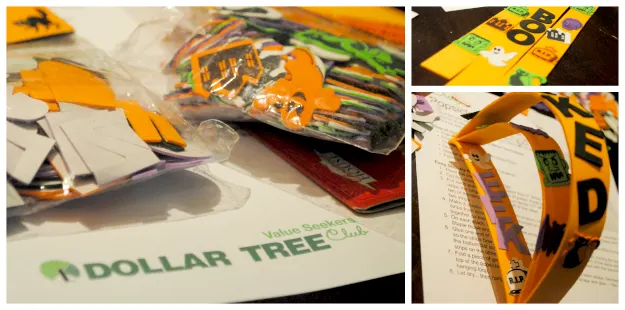 I found some red and green popsicle sticks over in the Christmas section– the green ones will be perfect for the stems of the pumpkins. And since they were out of orange construction paper I simply switched to foam sheets– which I think look fantastic!!
Instead of painting I decided to use these spooktacular foam stickers…..Little Man loves decorating with stickers- it's so cute, he's VERY meticulous about where each one goes…and I don't have to worry about paint clean up! 🙂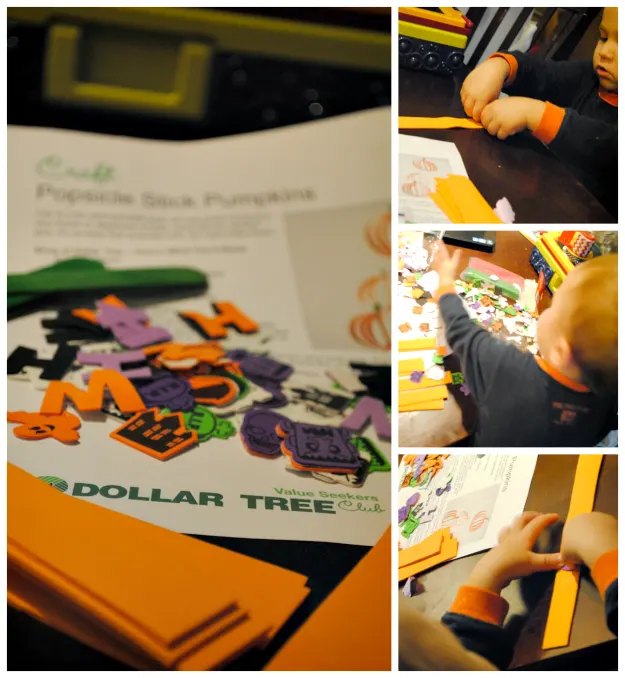 Once we got home we followed the directions and put together these popsicle stick pumpkins….Little Man had a blast! I have them hanging by the front door and every time we go out he points to them, smiles, and says "I make, I make"…..melt my heart!!!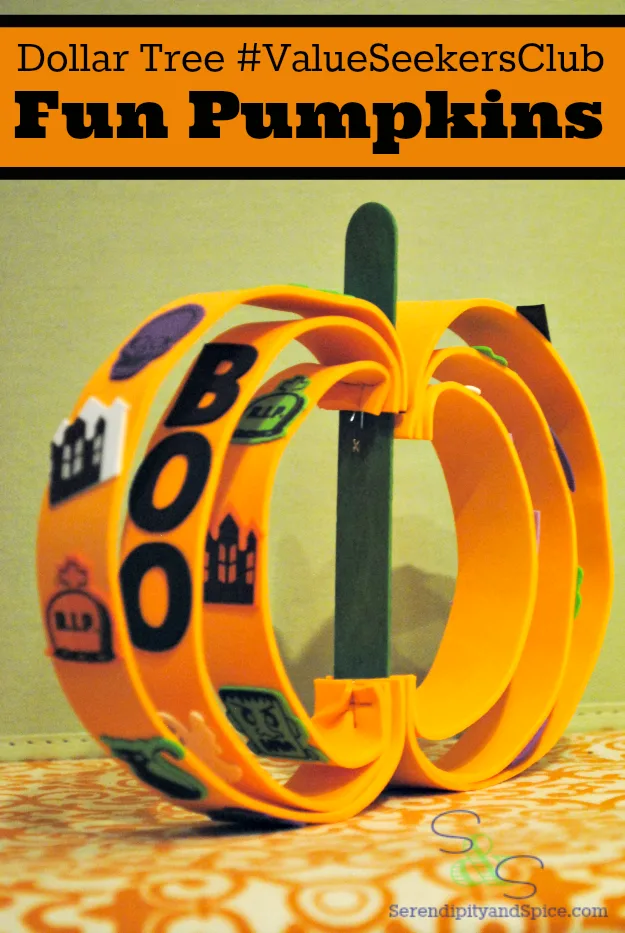 I suggest that you check out the Dollar Tree Value Seekers Club…I've already found several other crafts on the site that Little Man and I are going to make.
What's your favorite craft to make with the kids? Share in the comments below!
You should also check out:
25 of the BEST No Carve Pumpkins
Visiting Mickey's Not So Scary Halloween Party with a Toddler