This little trick for cleaning a glass shower door can last for more than 6 months!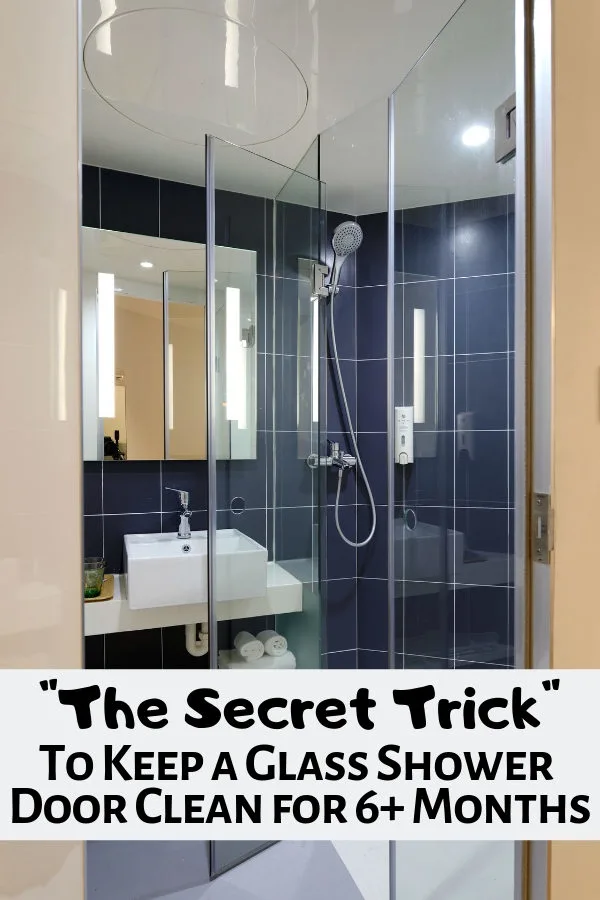 Today I want to share a fun little tip for keeping the glass shower door clean for up to 6 months. Yep, that's right… this little trick will save you from having to clean those annoying glass shower doors week after week!
Check Out: Tips to Easily Clean Your Shower
I don't know about you but I HATE soap scum and I HATE cleaning the shower! It seems like those shower doors just attract it like crazy and I'm constantly scrubbing them…. but not anymore!
I'm a bit embarrassed to show you this (but remember I was pregnant and didn't want to use any harsh chemicals and then I was recovering from a c-section so the shower went about 4 months without a good cleaning) here is my shower before: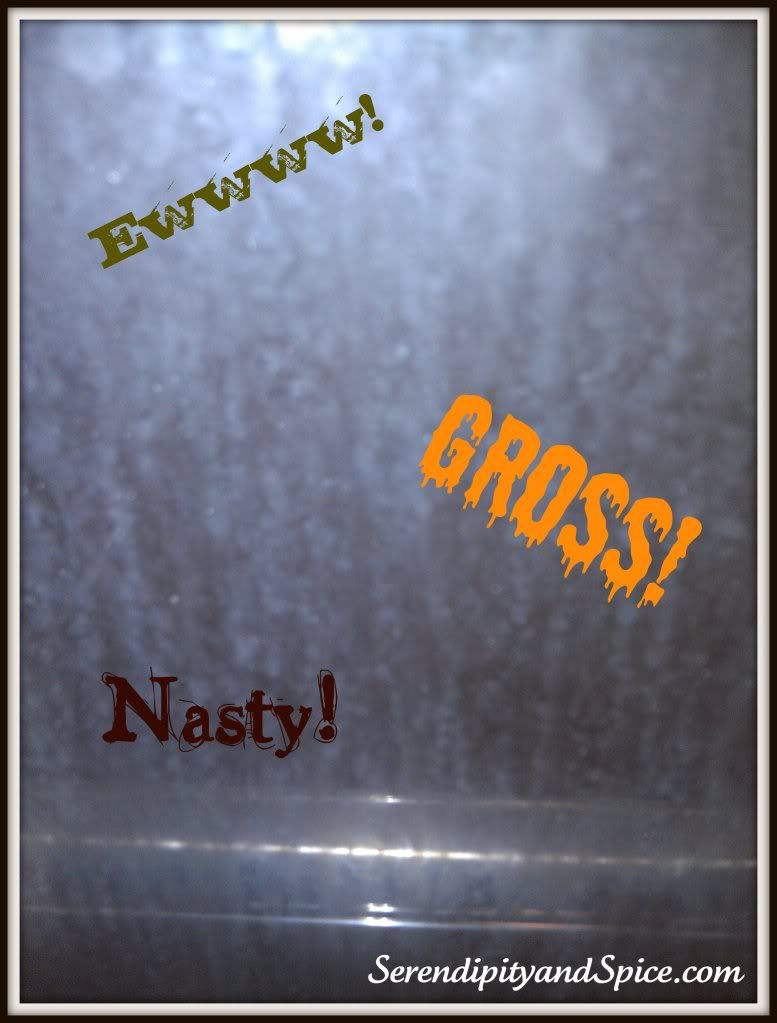 I know you've all probably seen the dish detergent & Vinegar trick….
Well, it did not work one little bit!
So, I used a good ol' Magic Eraser (generic works just as well as the name brand), this shower cleaner is my absolute favorite, some water, and a bit of elbow grease. 🙂
Yeah, I scrubbed it the good ol' fashioned way BUT….
I added a secret ingredient that has kept my shower doors spotless for 4+ months…
It looks like it's going to keep them spotless for 6+ months.
Are you ready?
It's…..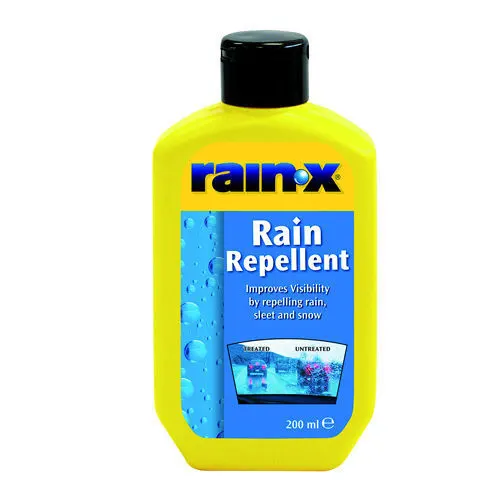 Yep, the stuff you use for your car windshield, Rain-X water repellent. Just rub it all over the door after cleaning and it'll repel the water so soap scum doesn't form!
Note: do not use it on your shower floor- you don't want to risk it becoming slippery. I hope this trick helps save you time from cleaning the shower so you have time for better things.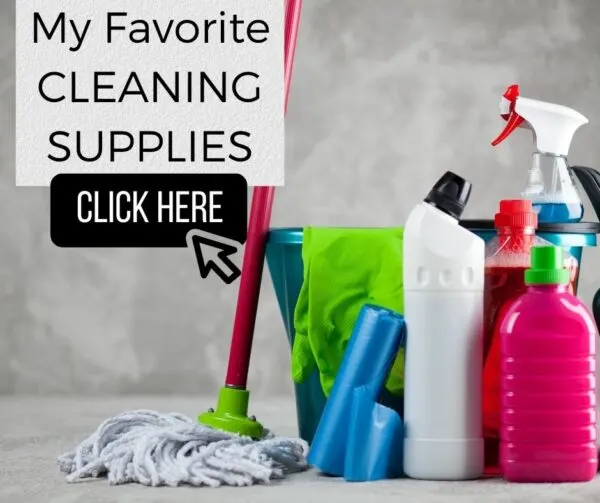 You may also like: The BEST Homemade Laundry Detergent - How $20 Makes 200+ Loads!