These are by far the BEST soft gingerbread cookies ever! They're so soft and delicious and perfect for decorating. Make these classic soft gingerbread cookies for Christmas!
I am definitely one of those people who love my chocolate chip cookies a little crispy but NEED my gingerbread cookies to be soft and chewy!
These classic soft gingerbread cookies are something I make every year with the kids. Baking gingerbread cookies fills the house with the smells of Christmas and then the kids jump into decorating them. Personally, I prefer to eat mine plain…but I do love decorating them and making them pretty too!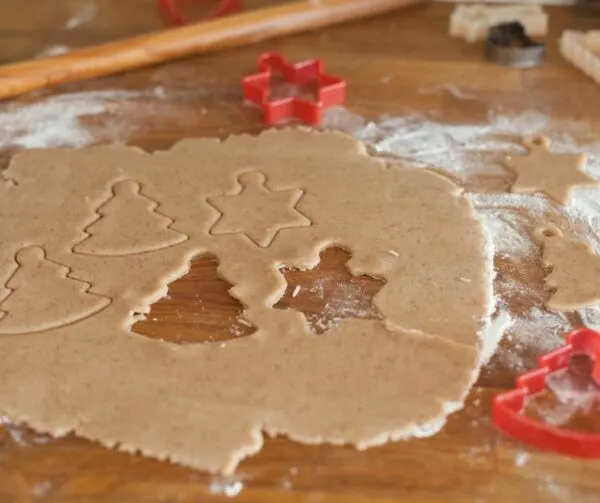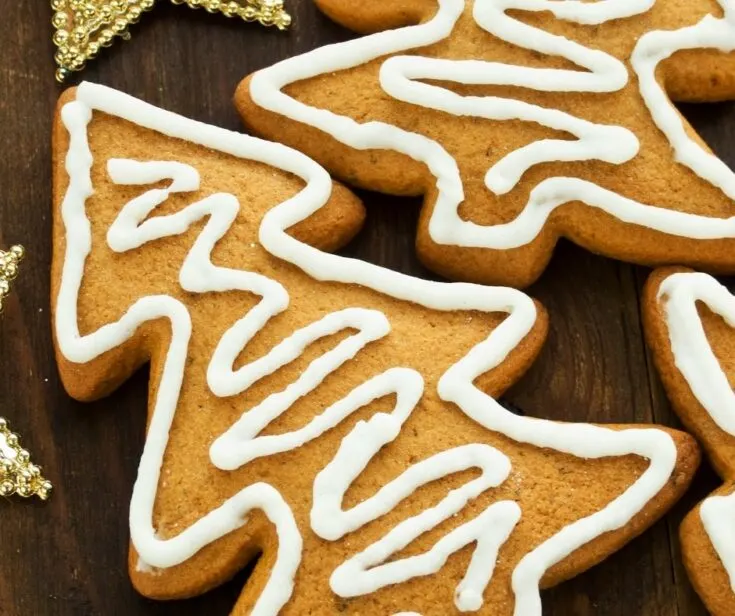 Yield:

24
The Best Gingerbread Cookies Recipe
Additional Time:
30 minutes
Total Time:
4 hours
40 minutes
These soft and chewy gingerbread cookies are the all time favorite classic Christmas cookie. They truly are the BEST gingerbread cookies I've ever made and the recipe has been passed down for generations.
Ingredients
12 Tablespoons Unsalted Butter (room temperature and cut into 1" sections)
3/4 Cup Dark Brown Sugar
3 Cups All Purpose Flour
1 Tablespoon Ground Cinnamon
1 Tablespoon Ground Ginger
1 Teaspoon Baking Soda
1/2 Teaspoon Ground Allspice
1/2 Teaspoon Ground Cloves
1/2 Teaspoon Salt
3/4 Cup Molassas (use unsulphured)
2 Tablespoons 2% Milk
1 Teaspoon Vanilla Extract
1 Large Egg
Instructions
In a large mixing bowl add together all dry ingredients. Flour, baking soda, brown sugar, cinnamon, salt, allspice, ginger, and cloves.
Slowly add in pieces of butter. If your blender has a pastry attachment it's best to use this to blend everything together.
Once you can no longer see big pieces of butter, carefully add in the molasses and milk.
Once fully combined, your dough will be thick and sticky. Separate in two parts and wrap it in saran wrap.
Chill for at least 4 hours...preferably overnight.
When you're ready to bake, preheat oven to 350 degrees and line baking sheets with parchment paper.
Generously flour your work surface and hands.
Remove dough from saran wrap and roll it out til it's 1/2" thick.
It's normal to see cracks in your dough. Simply smooth the cracks out with your fingers. If your dough is super crumbly, then just fold it together and re-roll it out.
Once your dough is 1/2" thick, use cookie cutters to cut out shapes and carefully place them on your parchment paper coated cookie sheet.
Any scrap dough can be folded back together and rolled out again to be cut.
Refrigerate your cut out dough for 5-10 minutes (this is how you keep the shape).
Bake cookies at 350 degrees for 8-10 minutes. This is VERY important...do NOT overbake your cookies. To keep these gingerbread cookies soft and chewy, you want to remove them from the oven when you can touch them and they'll barely make a finger imprint.
Let your cookies cool on the baking sheet for 5 minutes, then transfer them to a wire rack to finish cooling.
Once completely cool, have fun decorating them!
Notes
If you prefer soft and chewy gingerbread cookies then make sure you watch them closely. Once cookies are set in the center they will be done. I gently touch them, if they pop back up a little then I know they're done.
If you prefer crunchy gingerbread cookies just let them bake an extra 1-3 minutes.