Disclaimer- This post may contain affiliate links.
Christmas time is here again! Check out these Top 10 Toddler Gifts for Christmas this Year! These are the top 10 toddler gifts for ages 3-5 in all price ranges! Make your kids smile this year with the HOTTEST toys and gifts of the season!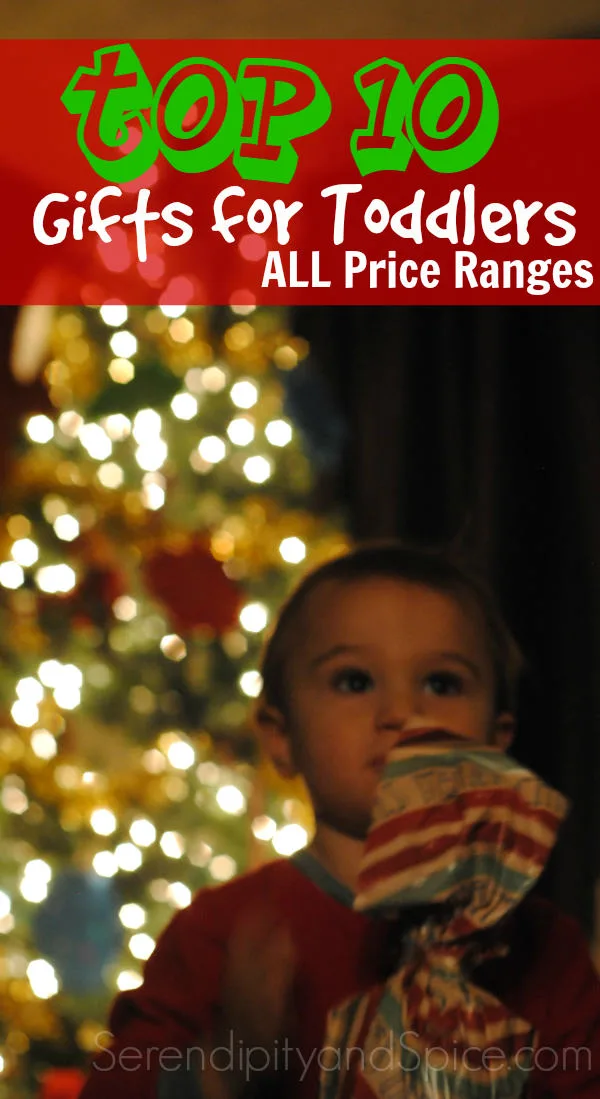 Top 10 Toddler Gifts
The BEST Holiday Gifts for Ages 3-5
Can you believe it's already the Holidays? Time to start making little wishes come true and the magic of Christmas come alive! Whether you're in cahoots with Santa Claus himself, shopping for your own toddlers, thinking up the perfect gift for friends, or an Aunt, Uncle, Grandparent, etc….I've got you covered! These are the TOP 10 Toddler Gifts of the Holiday Season….PERFECT for children 2-5 with prices ranging from under $10 to over $200! Find the perfect gift to make this the most MAGICAL Holiday ever!
I have a 3 year old little boy called Little Man who has personally tried out all of these toys and gives his toddler approval on each and every one! Each of these gift suggestions have gone through vigorous toy testing/playing and have come out on top as the best gifts to give this year. You will find in depth reviews on most of the toys listed along with direct links to the best prices I have found online….most of which offer free shipping options! So avoid the crazy crowds this year and sit back, relax, and learn about the hottest toys for toddlers this year in Serendipity and Spice's Top 10 Holiday Toddler Gift Guide!
Top 10 Holiday Toddler Gift Guide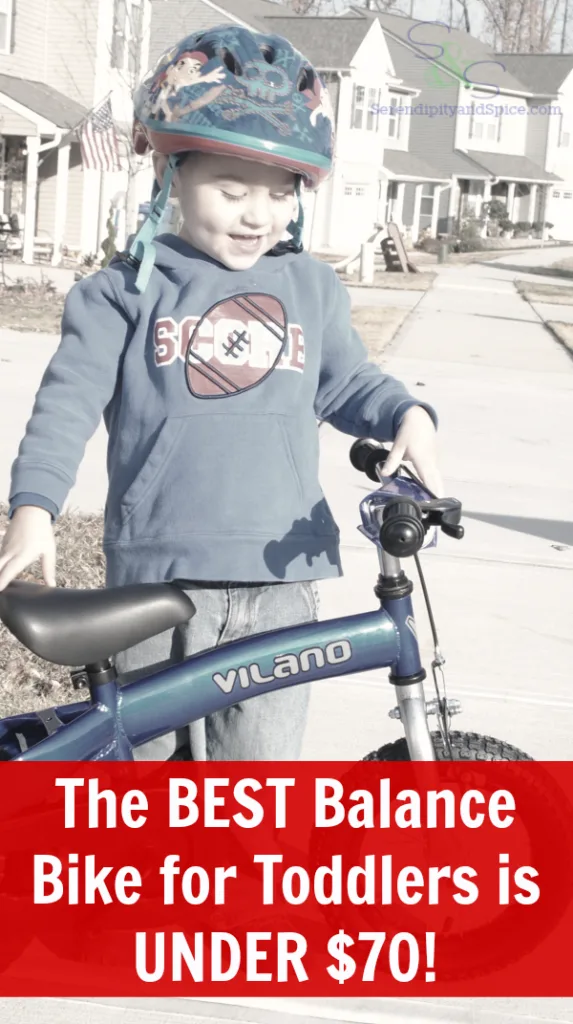 The Vilano 2 in 1 Balance Bike is by far the BEST balance bike I have seen on the market and the price just can't be beat! This bike will grow with your toddler….giving them a balance bike, a bike with training wheels, an advanced 2 wheel bike, and even a hand brake…..plus it features pneumatic tires (real rubber tires) which is extremely rare in balance bikes for toddlers! Check out my full review on the Vilano 2 in 1 Balance Bike here and find out why it truly is the BEST! Or, if you're like me and already in love with it, purchase it directly from Amazon for less than $60!
2. KidKraft Ultimate Espresso Kitchen
KidCraft makes the most beautiful gender neutral kitchens I have ever seen! This one matches my own kitchen perfectly! Although we don't have this particular kitchen Little Man does LOVE his kitchen…..this one is just a fantastic deal that I'm seriously considering upgrading his kitchen to. Anyway, Little Man spends hours playing in his kitchen while Mommy plays in hers. A kitchen is a great toy for toddlers because it teaches them important life skills and encourages pretend play. You can get this kitchen right now for just $125 with free shipping! No need to lug the heavy boxes to your car….have them delivered directly in time for Christmas!
3. Spin-Master Kinetic Sand Box Kit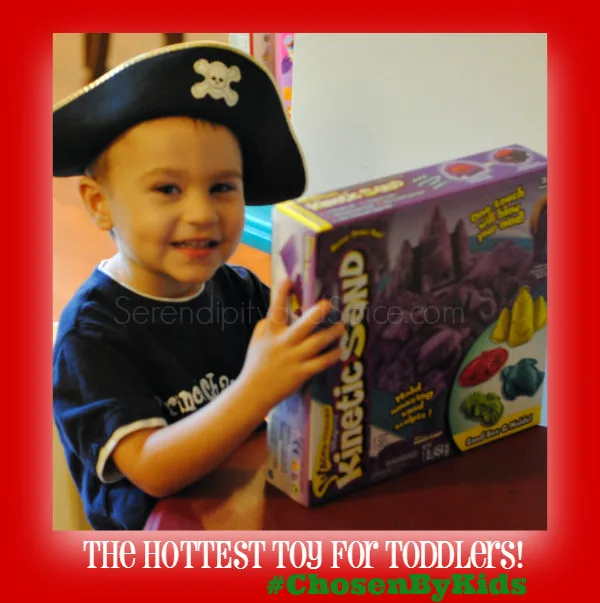 Kinetic Sand is a HOT item in stores this year and kids are going nuts over the unique texture and moldability! It's a great gift at an affordable price…Little Man just turned 3 and it keeps him entertained for hours. You can check out my full review on the Spin-Master Kinetic Sand Kit here or purchase it directly from Amazon for just $20 here.
4. Step 2 Neat and Tidy Cottage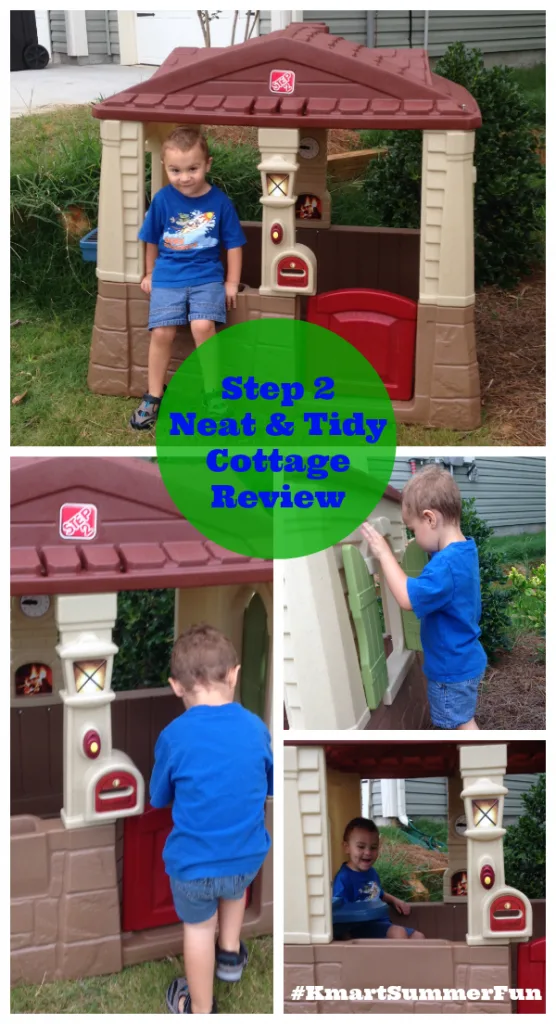 The Step 2 Neat and Tidy Cottage is the perfect play place for limited yard space! We actually have this cottage/playhouse set up in the front yard and it looks like it blends right in with the house! Little Man uses it as a fort and I'm sure Little Miss Jellybean will use it as a playhouse when she gets big enough. You can read my full review on The Step 2 Neat and Tidy Cottage here or purchase it for just $189 with FREE Shipping here!
5. The Learning Journey Puzzles
These are absolutely the BEST puzzles I have found for toddlers! Little Man LOVES puzzles….he has several Melissa & Doug puzzles, floor puzzles, wooden puzzles, Dollar Store puzzles, etc. But The Learning Journey puzzles are my favorite because of the quality construction, ease of fitting the pieces together, and the versatility! You can read my full review of The Learning Journey Puzzles here or purchase them directly from Amazon for less than $10 here! We love these puzzles so much that I always buy the newest set as soon as it comes out!
6. Melissa & Doug Activity Table
The Melissa & Doug Activity table is the perfect gift for toddlers because of it's versatility! You can use it as a train table, a lego table, a playdoh table, keeping arts and crafts contained….it can easily grow with your child. Check out how my friend Katelyn over at What's Up Fagans made hers into a Frozen play table! Right now this table is a great deal on Amazon with FREE Shipping!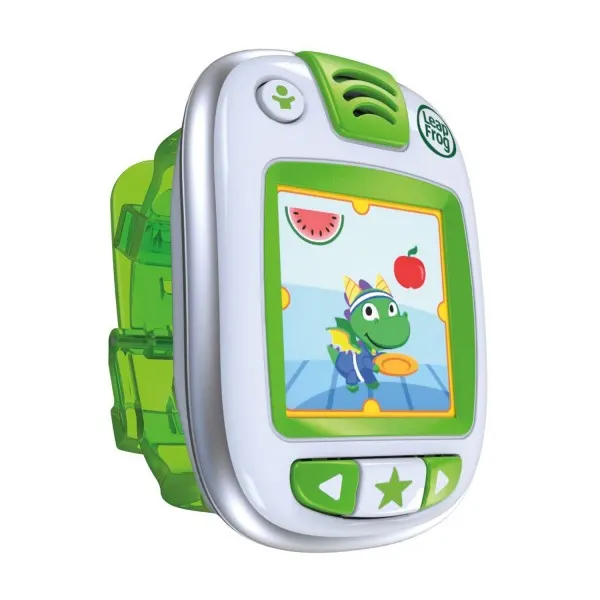 Mom and Dad have their FitBits….let the kids join in the active fun as well with a LeapBand from LeapFrog! In the US we have a staggering number of children that are overweight….but we don't want to shame them for being overweight….so make exercise FUN! The LeapBand is pre-programmed with 50 challenges that get kids moving! There's also a feature that allows parents to set times, add challenges, and keep track of their kids play…. Little Man loves that it's like playing a video game while I love that it's getting him active and running off some energy! It's on sale right now for UNDER $40 with free shipping!
8. Little Tikes Basketball Goal
Keep the kids active with the basketball goal set from Little Tikes. Little Man LOVES playing with his basketball set and really gets into taking turns tossing the ball when friends come to play! It's a great learning experience in sharing and playing while also getting the kids to run off some of that energy! Plus it makes for quite the impressive gift and costs less than $30!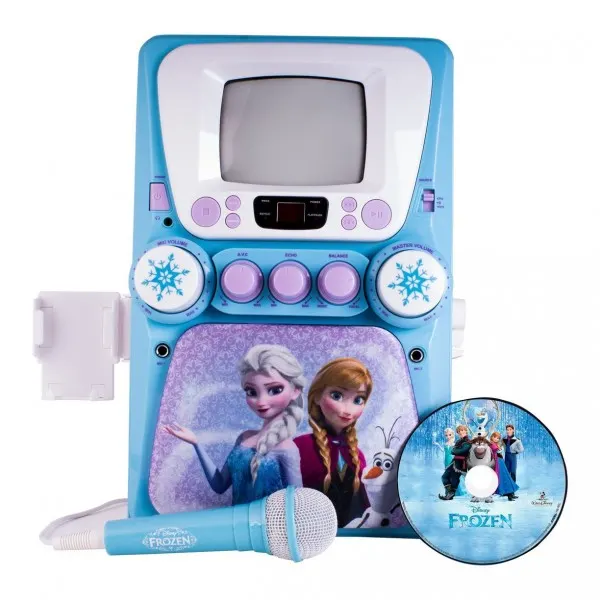 Okay, so Little Man can't read yet so a karaoke machine might seem a little bit advanced for this age group…..but it's totally not! We saw this exact Frozen Karaoke Machine on display at Sams Club the other day and Little Man got to try it out. OMG….he LOVED it! He LOVED everything about it….the music, the microphone, the singing, the dancing, the being center of attention….etc. I mean, I think EVERY kid in America has a CRAZY obsession with Frozen right now (if yours does make sure you check out my 20 Gender Neutral Frozen Gifts Under $20) so this karaoke machine is THE gift this year! And this is a MUCH better price than what we saw it for at Sams Club!
10. Art Easel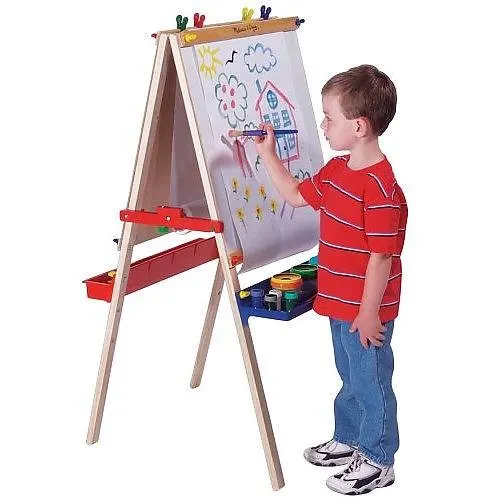 This is a MUST have for every toddler out there! Every year I put it in my Top 10 gift guides because every child should have an art easel…..doing art is such a fantastic learning experience for your kids….they have a BLAST and you have some quiet time! Although I do suggest using it somewhere that you don't mind a little spilled paint or chalk dust. When we use paint we just move ours out to the garage and Little Man goes to town. For cold days we keep it in the dining room with chalk so that whatever mess he does make is easily cleanable! This Melissa & Doug Art Easel is a nice one and easily blends with any decor!
So those are my TOP 10 Toddler Gifts for this year.
What are you getting your kids this year? Share in the comments below!
Up Next: