This site contains affiliate links, 3rd party ads, and sponsored content. For more information please read our Disclosure Policy. As always, I only recommend products or services I personally use and love!
These mac and cheese no milk recipes are perfect whether you're eating a vegan diet, lactose intolerant, or just don't have any milk on hand. When you're stuck in a rut give one of these mac and cheese no milk recipes a try!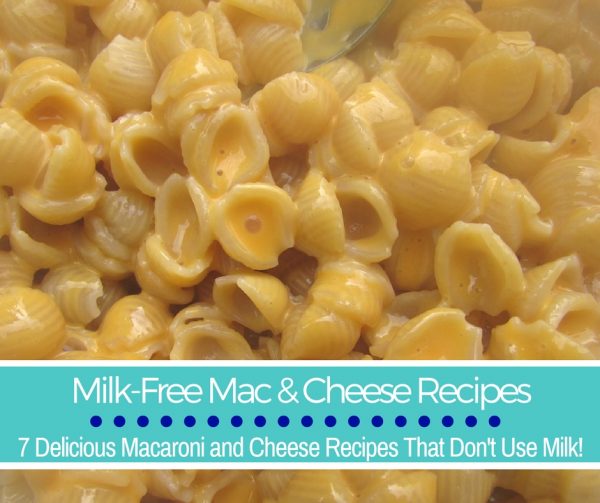 Mac and Cheese No Milk Recipes
Mac and Cheese Recipes Created without the use of Milk…a delicious comfort food recipe!
The popularity of my Mac and Cheese No Milk Recipe has been quite astonishing…who knew so many people were on the hunt for macaroni and cheese recipes without milk?  I don't know whether these readers are on the hunt for vegan mac and cheese recipes or if they simply ran out of milk and are trying to save a dinner dish or if they're cutting milk from their diet and don't know how.  So, I decided to round-up some of the most popular Mac and Cheese No Milk Recipes from Pinterest and share them with you to help you find the right recipe you're looking for.
Although, if you're just looking for a good ol' mac and cheese recipe, then you may want to check out my Creamy Macaroni and Cheese Recipe, Gourmet Baked Gouda Mac and Cheese Recipe, or an aall-time family favorite- Ultimate Crock Pot Mac & Cheese!
Check out these delicious sounding mac and cheese no milk recipes: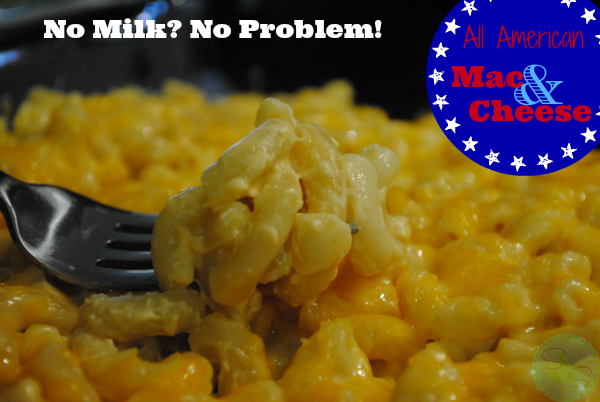 If you're craving some good ol' mac and cheese but you don't have any milk then this is the recipe for you!  A few simple substitutes will give you all the creamy goodness without a trip to the grocery store!
This Ultimate Vegan Mac and Cheese Recipe is made using veggies including sweet potatoes, zucchini, carrots, onions, and more.
Oohhhh…a Fat-Free Vegan Mac and Cheese recipe where you can trade out one of the ingredients for beer…mmmmm.
A mac and cheese no milk recipe using carrots?  It sure does look creamy and flavorful…plus, hidden veggies are a total score!!
This Vegan Mac and Cheese Recipe trades the milk for cashews….hmmmm…sounds tasty!
Butternut squash is amazing anyway…so can you imagine how delicious this Baked Butternut Squash Mac and Cheese Recipe is without any added milk?!
Go completely Paleo with this Paleo Mac and Cheese recipe without milk and without the macaroni.
These Mac & Cheese No Milk Recipes are perfect for #vegans or #lactoseintolerant or even if you're just out of milk!
Click To Tweet
Tell me in the comments below…what is the reason you're searching for a mac and cheese recipe without milk?
More recipes you may like:

Sharing is caring! We'd love it if you shared this post: