Blogging Tips
How to Write a Guest Post
Have you ever written a guest post for another blog before?
Have you been completely lost at where to begin?
Today I'm going to help you out with some simple steps on How to Write a GREAT Guest Post!
A guest post is a chance to share your ideas with a whole new set of readers.  When you write a guest post you want it to be AMAZING- not only as a respectful gesture to your hostess but to gain new readers.  A guest post is by far the BEST promotion you can do for your blog- so I've compiled some tips so you can ROCK IT!
1. Make sure the content is original.  Your guest post should not be something that has already been posted on your site- it should be new and fresh.  No one is going to come visit you if you're content is something they've already read…. plus it's disrespectful to your hostess to give her a used post— would you take a week old half eaten casserole to a dinner party?
2.  Make sure your post is relevant to the readers of the blog you're posting on.  Research the blog that you're posting on…. what does the hostess usually blog about? Does she focus on family life or single life? Are her followers younger or older? Are her blog posts family oriented?  You want to gear your post so that it's something that you're hostesses readers will find interesting.  Let's face it, YOU WANT PEOPLE TO READ YOUR POST, if they don't find it relevant they're not going to read it.
 You wouldn't want to post about Lady Gaga's current fashion faux pas on a family values and faith blog.
3.  Wait at least 1 week/ 7 Days before reposting your guest post onto your own site.  This is just a nice respectful gesture to your hostess. And don't repost it verbatim!  Change things up or else you and the site you guest post at will be dinged by Google and that's no good!
4. As the hostess you should not link up your guest's post as your own creation at Linky Parties.  The original writer is going to want to repost their info on their own site and link it up to parties.  Plus it's misleading to readers that visit from those Linky Parties.
5. On the day that your guest post goes live on the host's site you should write a quick post letting your readers know where you are guest posting for the day and direct them to the host site.
Now that we've covered the basic etiquette of constructing a guest post- let's talk about the layout of the guest post:
1. Start of by Thanking you're hostess and gushing about her site and readers.
2. Introduce yourself.  It's time for some self promotion. Brag a little about what your site is about.  Include a picture- it helps when people can put a face to the writer.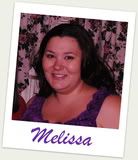 It is perfectly okay to add links to your site here.  I usually write a quick intro like:
 I've quickly covered what they can expect from my blog and given a few links to the pages that may interest them. But I didn't overdo it- keep it short and sweet.
3. Write your post.  Include photos (take good ones) – triple check your spelling – make sure the post you submit is one of the best you've ever done!  Remember, this post is a first impression to hundreds of potential new followers.  If they like you they will follow you!
4. Reiterate your gratefulness for the opportunity to guest post on the hostess' site. Thank your hostess again and thank her readers.
5. Give the readers an easy way to begin following you.  I usually do something like:
6. When you email your guest post you are going to want to send it in html format.  What I do is type it up in my Blogger post screen (the same way I would write a post that I was going to publish) and upload all of my photos to Photobucket. When you insert a photo on the blogger screen you have the choice to upload a photo and several other options- choose the "From a URL".  Go to Photobucket and copy the URL for your photo and insert it by URL- make sense?  That way your photos are hosted by PhotoBucket and you don't have to worry about them uploading correctly.  Then I switch over to view the post in HTML- I copy and paste it into a Word Document and save as RichText.  This should keep your post from becoming distorted and your hostess will be able to easily open it and paste it into her post screen.  Make sense? I know it can get complicated.  The Grant Life has posted a wonderful tutorial to help with this!
Check out these other Blogger Tips: