These are seriously the BEST No-Carve Pumpkin ideas out there! Halloween time is almost upon us and that means time for pumpkins, ghosts, and ghouls galore! Unfortunately, I'm horrendous at carving pumpkins. Luckily, there's so many beautiful no-carve pumpkin options that I'm sharing with you the BEST no-carve pumpkin decorating ideas that I've found!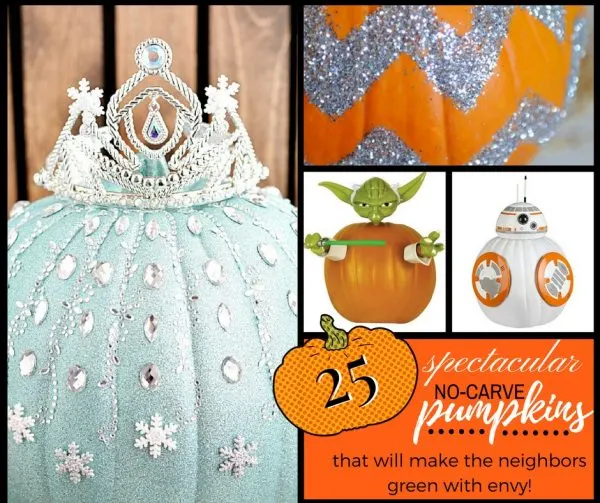 The BEST No Carve Pumpkin Ideas
Decorative Pumpkins for Halloween
So every year I have these great intentions and visualizations of an artistically carved pumpkin sitting at my front door. I have quite lofty aspirations of these intricately detailed designs….do you have these day dreams as well? I know you do….with all of the pumpkin carving kits and those easy to copy templates to print out.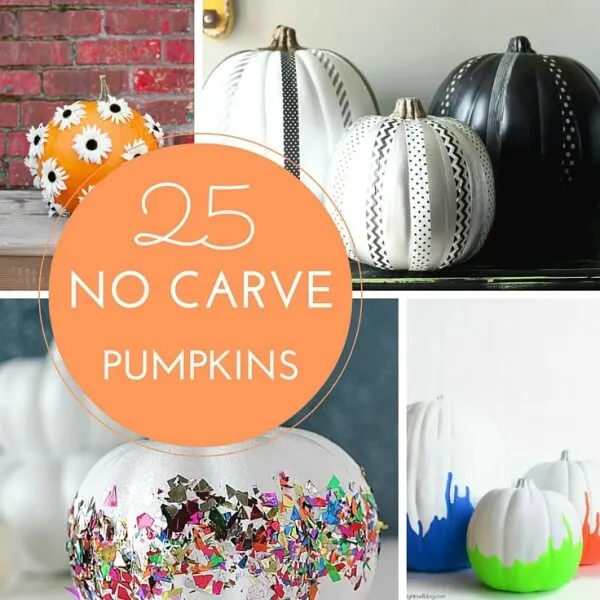 But, let's be honest…..
We print out all of the instructions, get the templates, buy the super fancy carving set, and try to make something that resembles our precious child's dream of a pumpkin that features Tinkerbell flying through the air with her wand sprinkling pixie dust.
But the carving sets come with a knife that will barely cut a tomato much less saw through the thick flesh of a pumpkin. The kids are running around like wild animals hopped up on sugar….because, well it's Halloween and they are wild animals hopped up on sugar since attending the third Halloween party at school, the after school playdate Halloween party, and the after play date after party neighborhood Halloween party….so all is lost there. And you can't keep that darn printout template in place on the pumpkin…by the 10th wrong direction cut the pumpkin starts to resemble The Joker more than Tinkerbell… so all is lost!
Or is it???
What's this? No carve pumpkins are all the rage now?!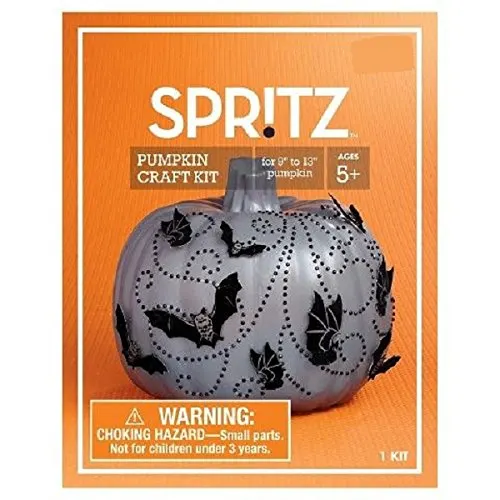 Well, heck yeah….now this I can get on board with….hopped up sugar filled children and all!
Seriously, why bother carving a pumpkin when these gorgeous options are available?
So I bring you the 25 BEST No Carve Pumpkin Ideas:
1. Frozen Elsa Inspired Pumpkin by a Pumpkin and a Princess
OR, go the super easy route with this pre-done decorating set!

2. Gold Thumbtack Covered Pumpkins by Madigan Made
3. Washi Tape Creations by lil'luna
4. DIY Confetti Pumpkin by Homey Oh My
5. Creepy Cat Eye by Paper and Stitch
6. Scalloped Tissue Paper Creation by Sarah Hearts
7. Decoupage doily Pumpkin Craft by Modge Podge Rocks

8. Non Traditional Painted Pumpkin by The Happy Tulip
Grab the full kit and let the kids have fun!!!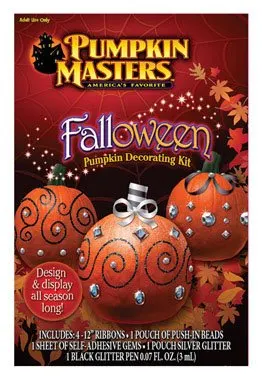 9. Donut Pumpkins by Studio DIY
10. Office Supply Pumpkins by A Subtle Revelry
How fantastic is this BB8 pumpkin?!?! I know Hubs would just love it….and how stinking simple to make….just paint the pumpkin white and buy the pieces to pop on! (Click the picture to find the pieces).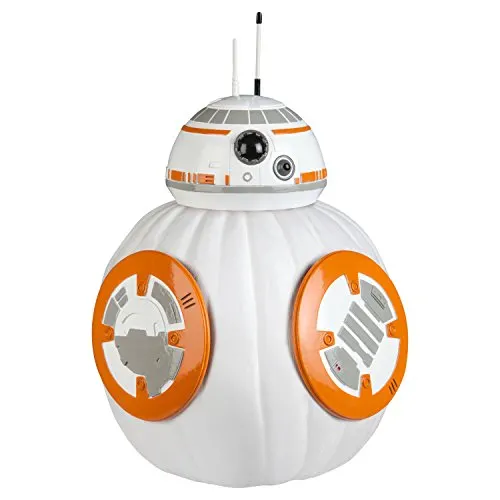 !
11. Neon Color Creation by A Night Owl Blog
12. Decorated With Gemstones by The Anastacia Co.

13. Colorful Confetti Pumpkin by The Crafted Life
14. Pincushion Pumpkin by Professor Pincushion
This Mr. Potato Head Pirate Pumpkin is one I bought last year and the kids went NUTS over him. I was hoping that the pieces would then fit in a regular Mr. Potato Head so the kids could play with him later….but they didn't. Either way it's an adorable set that we'll use for years to come!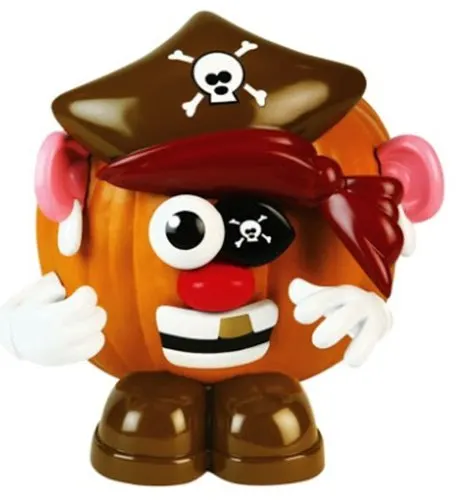 15. Paint Dipped by Ciera Design
16. Yoda Pumpkin
17. Decorated as a Cupcake by hello, Wonderful
18. Confetti Pumpkin by Madigan Made
19. Easy Decorating Ideas by A Beautiful Mess
20. Fall Leaf Pumpkin by Club Chica Circle
21. Decoupaged Lace by Positively Splendid
22. Black and White Glam by A Pumpkin and A Princess
23. Glitter Decorated by Crafts Unleashed
24. Glittery Pumpkins by Project Nursery

25. Black Cat Painted Pumpkin by Craft Klatch
26. Decorated With Bats by No Biggie
With any of these no-carve pumpkin ideas you can easily make it once to last year after year. I like to get these ceramic pumpkins for easy decorating….that way I don't have to worry about them rotting before Halloween gets here!
Which no carve pumpkin idea is your favorite? Share in the comments below!
You may also like:
Pumpkin Snickerdoodle Cookies Recipe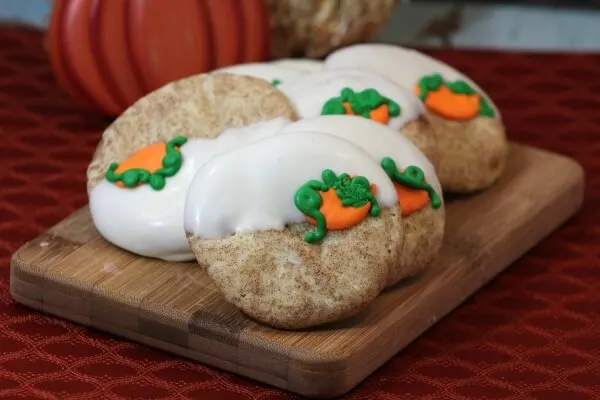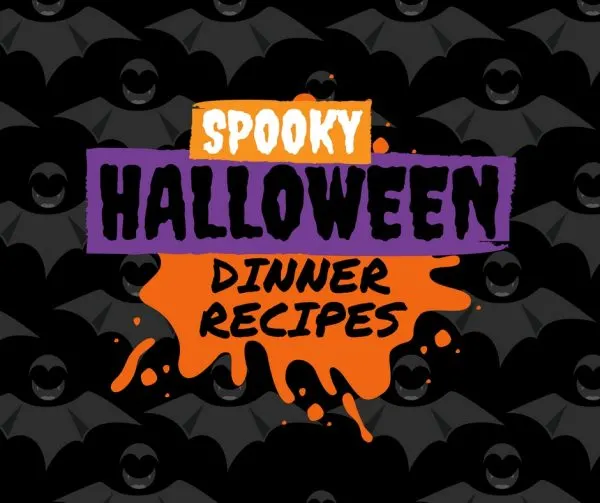 Dollar Tree Pumpkin Craft for Toddlers
Halloween Door Decor Kids Craft
Tips for Mickey's Not So Scary Halloween Party
Oktoberfest Baked Chicken Recipe