When it comes to comfort food, few dishes can compete with the warm embrace of a hearty casserole. Among the many options out there, the Chicken & Stuffing Casserole stands out as a classic favorite that brings together the wholesome goodness of tender chicken, savory stuffing, and a medley of flavors that soothe the soul.
This timeless recipe is perfect for family gatherings, weeknight dinners, or anytime you crave a satisfying, home-cooked meal.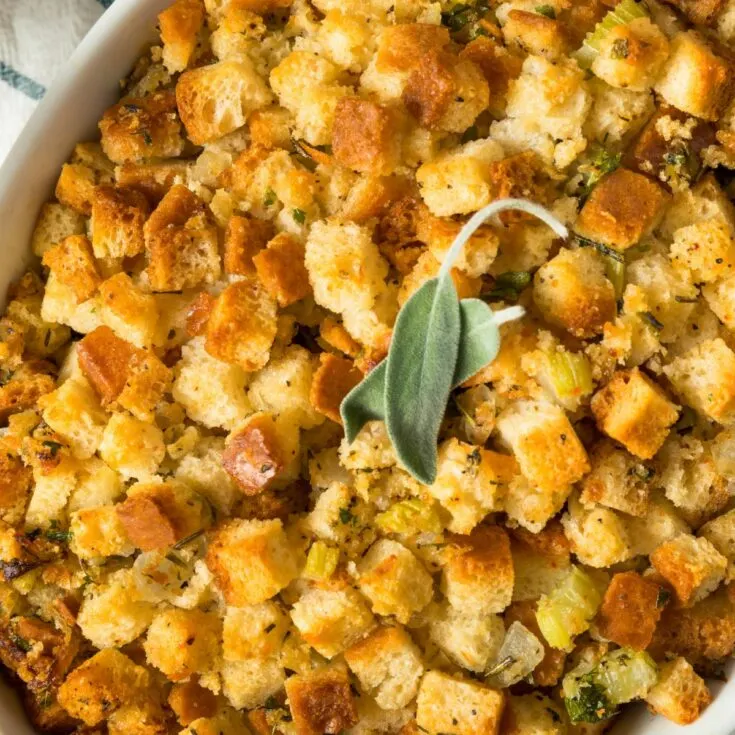 Yield:

4
Chicken & Stuffing Casserole
The Chicken & Stuffing Casserole is a delightful embodiment of comfort food. Its combination of tender chicken, flavorful stuffing, and creamy sauce results in a dish that's both heartwarming and indulgent. Plus, it's incredibly versatile—you can customize the recipe by adding your favorite vegetables or swapping in different types of meat. Whether you're cooking for a family gathering, a potluck, or a simple weeknight dinner, this casserole will surely be a hit.
Ingredients
2 cups cooked chicken breast, shredded
2 cups prepared stuffing (you can use store-bought or make your own)
1 cup frozen mixed vegetables (carrots, peas, corn)
1 cup chicken broth
1 cup milk
1 can (10.5 oz) cream of chicken soup
1 teaspoon dried thyme
1 teaspoon dried sage
1/2 teaspoon garlic powder
Salt and pepper to taste
1 tablespoon butter, melted
Optional: grated Parmesan cheese for topping
Instructions
Preheat the Oven: Preheat your oven to 350°F (175°C) and grease a 9x13-inch baking dish.
Prepare the Stuffing: If you're using store-bought stuffing, follow the package instructions to prepare it. If making your own, toast bread cubes and mix them with sautéed onions, celery, and your preferred seasonings. Set the stuffing aside.
Create the Creamy Mixture: In a large bowl, combine the cream of chicken soup, chicken broth, milk, dried thyme, dried sage, garlic powder, melted butter, salt, and pepper. Mix well until everything is nicely incorporated.
Layer the Casserole: Start by spreading half of the prepared stuffing in an even layer at the bottom of the greased baking dish. Next, scatter the shredded chicken over the stuffing layer, followed by the frozen mixed vegetables.
Pour and Spread: Pour the creamy mixture you prepared earlier over the layers in the baking dish. Use a spatula to gently spread it out, ensuring that the filling is evenly covered.
Top it Off: For an extra touch of flavor and texture, sprinkle grated Parmesan cheese over the top of the casserole.
Finish with Stuffing: Finally, spread the remaining half of the stuffing over the casserole, creating a satisfying crunchy topping.
Bake to Perfection: Place the baking dish in the preheated oven and bake for approximately 25-30 minutes, or until the casserole is heated through and the top is golden brown.
Serve and Enjoy: Once out of the oven, allow the casserole to cool for a few minutes before serving. This allows the flavors to meld together beautifully. Then, scoop generous portions onto plates and savor the comfort that each bite brings.