If you're looking for a mouthwatering meal that's easy to prepare and full of flavor, look no further than our Instant Pot Chicken Fajitas recipe.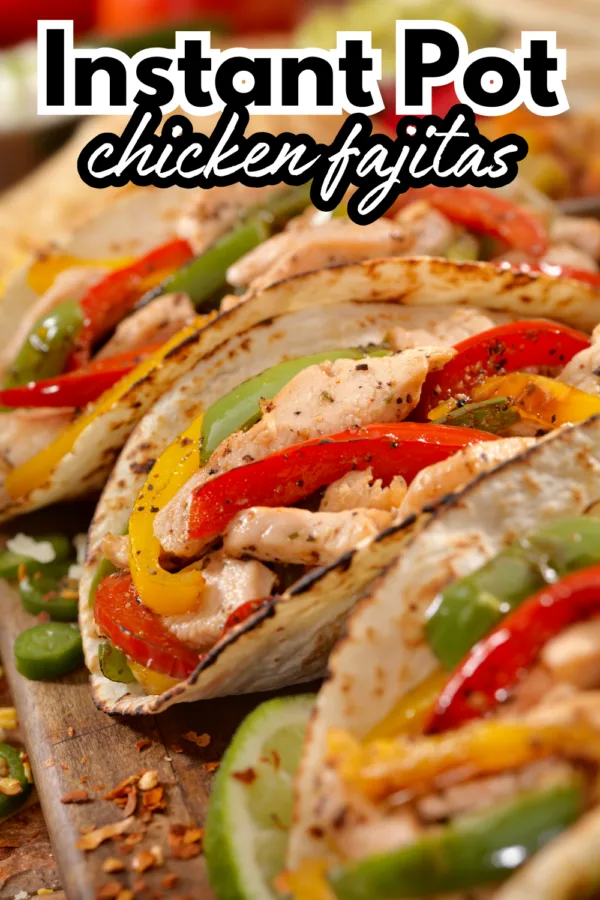 This recipe combines the convenience of the Instant Pot with the bold and vibrant flavors of traditional chicken fajitas. Say goodbye to lengthy cooking times and hello to a quick, delicious dinner that your family will love.
In this blog post, we'll guide you through the simple steps to create these scrumptious Instant Pot Chicken Fajitas. Pair these fajitas with our 4 ingredient guacamole for a Tex Mex meal the whole family will love!
I love to make these Instant Pot Chicken Fajitas using my Homemade Chicken Taco Seasoning Recipe, but you can always use the store bought if you're running short on time.
Also, don't forget dessert! These Sopapilla Cheesecakes make the perfect simple dessert.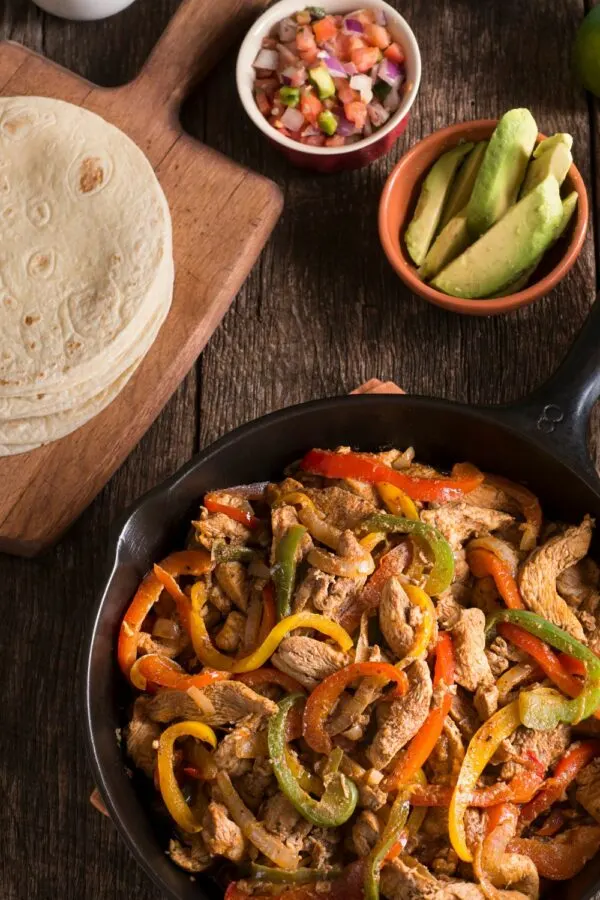 How to Serve Instant Pot Chicken Fajitas
Serving up your delectable Instant Pot Chicken Fajitas is about to delight your taste buds. Begin by warming up your favorite tortillas – soft flour tortillas or hearty corn tortillas both work wonders.
With your tortillas ready, spoon the tender chicken and sautéed vegetable mixture generously onto each tortilla. The medley of vibrant colors and enticing aromas will captivate your senses.
For an extra burst of flavor, consider adding optional toppings like shredded cheese that melts indulgently, a dollop of creamy sour cream that balances the spices, and freshly chopped cilantro that adds a refreshing zing.
My family LOVES this 4 Ingredient Guacamole Recipe.
Now, roll up your tortilla, folding in the sides to secure the fillings, and take that eagerly awaited first bite. The harmonious blend of textures and tastes will transport you straight to flavor paradise.
Whether you're sharing a meal with loved ones or savoring a solo dinner, serving Instant Pot Chicken Fajitas is a culinary experience that promises satisfaction with every mouthful.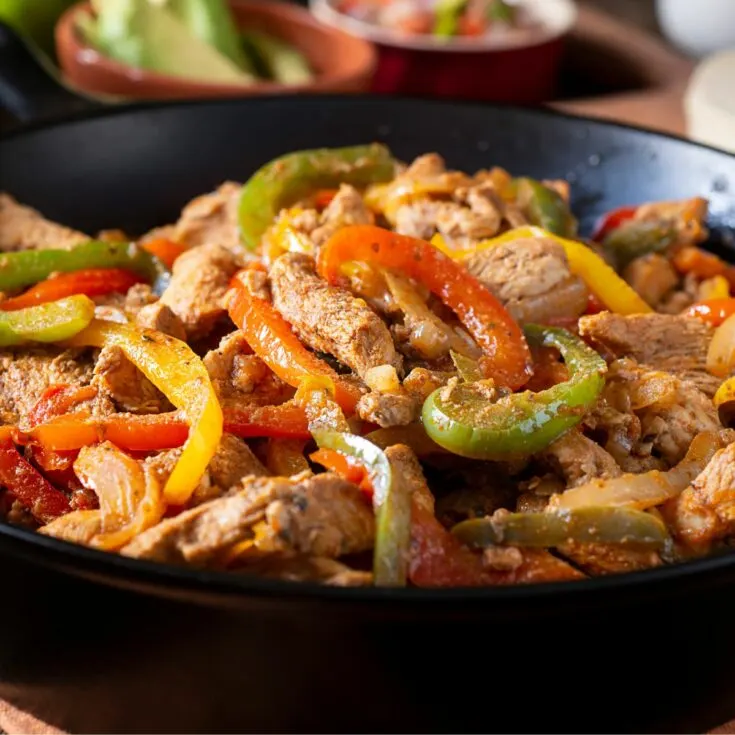 Yield:

4
Instant Pot Chicken Fajitas
Discover the ultimate Instant Pot Chicken Fajitas recipe that's quick, flavorful, and perfect for busy nights. Juicy chicken, colorful bell peppers, and savory spices come together effortlessly in this mouthwatering dish.
Ingredients
1 pound boneless, skinless chicken breasts, sliced into strips
2 bell peppers, thinly sliced
1 onion, thinly sliced
3 cloves garlic, minced
2 tablespoons fajita seasoning
1 teaspoon cumin
1 teaspoon chili powder
1/2 teaspoon paprika
1/2 teaspoon salt
1/4 teaspoon black pepper
1/4 cup chicken broth
2 tablespoons olive oil
Juice of 1 lime
Tortillas, for serving
Optional toppings: shredded cheese, sour cream, chopped cilantro
Instructions
Prep the Ingredients:
Start by slicing the chicken breasts into thin strips. Thinly slice the bell peppers and onion as well. Mince the garlic cloves and set aside.
Season the Chicken:
In a bowl, combine the chicken taco seasoning, cumin, chili powder, paprika, salt, and black pepper. Toss the chicken strips in the seasoning mixture until evenly coated.
Sauté the Veggies:
Set your Instant Pot to the sauté mode and heat the olive oil. Add the sliced onions, bell peppers, and minced garlic. Sauté for about 2-3 minutes until the vegetables start to soften.
Add Chicken and Seasonings:
Push the sautéed veggies to the sides of the Instant Pot and add the seasoned chicken strips to the center. Sauté for 2-3 minutes until the chicken is lightly browned on all sides.
Deglaze and Pressure Cook:
Pour the chicken broth and lime juice into the Instant Pot. Use a wooden spoon to scrape up any browned bits from the bottom of the pot. Cancel the sauté mode. Secure the Instant Pot lid and set the pressure release valve to the sealing position. Cook on high pressure for 5 minutes.
Release and Serve:
Once the cooking cycle is complete, perform a quick pressure release. Carefully open the lid and give the contents a gentle stir. Your Instant Pot Chicken Fajitas are now ready to be served.
Assemble and Enjoy:
Warm up the tortillas and spoon the chicken and veggie mixture onto each tortilla. Add your favorite optional toppings such as shredded cheese, sour cream, and chopped cilantro.