These semi-homemade cookies are the perfect little treat for your St. Patrick's Day party or event. Make these Leprechaun Green Mint Crunch Cookies for a cleverly good time!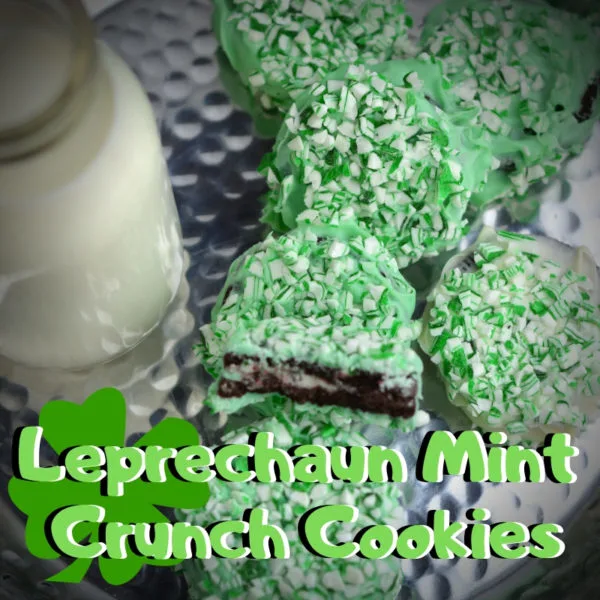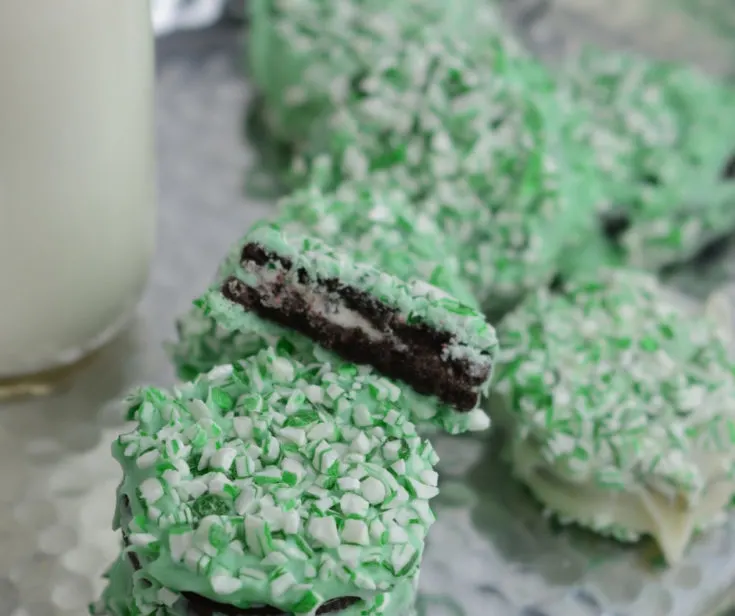 Leprechaun Green Mint Crunch Cookies
These semi-homemade St. Patrick's Day cookies are the perfect treat to make with the kids! No bake cookies that are delicious and fun!
Ingredients
1 cup white chocolate chips
Oreo Cookies
3 drops green food coloring
Crushed spearmint candies
Instructions
Melt chocolate according to directions.
Stir in food coloring.
Dip cookie in chocolate and coat with crushed spearmint candies.
Place on waxed paper and let set for 20 minutes.
St. Patrick's Day is so much fun with everything being green…and these cookies are no different. I love making these semi-homemade cookies with the kids…they're perfect for taking to school and sharing with friends.
If you don't like mint then simply change out the crushed peppermints for any other candy or sprinkles. Personally I love these little gold sprinkles with the shamrocks added in.
You May Also Like: The Most Tender & Delicious Corned Beef Recipe
The way I celebrate St. Patrick's Day these days is much different than I did in my younger years. It used to be all about green beer and "kiss my I'm Irish". But, now that I'm "mom" it's all about fun food and games with the kids….and a little food coloring to turn my wine green 😉
What other's are reading now: Desserts Made with Guinness
The Top Post this Week: Savory Recipes Using Guinness Stout
What about you? How do you celebrate St. Patrick's Day?