This twice baked mashed potatoes recipe is a delicious side dish that's so easy to make and it creates the creamiest twice baked mashed potato recipe ever! Try this loaded mashed potatoes recipe with your next dinner….the family will thank you!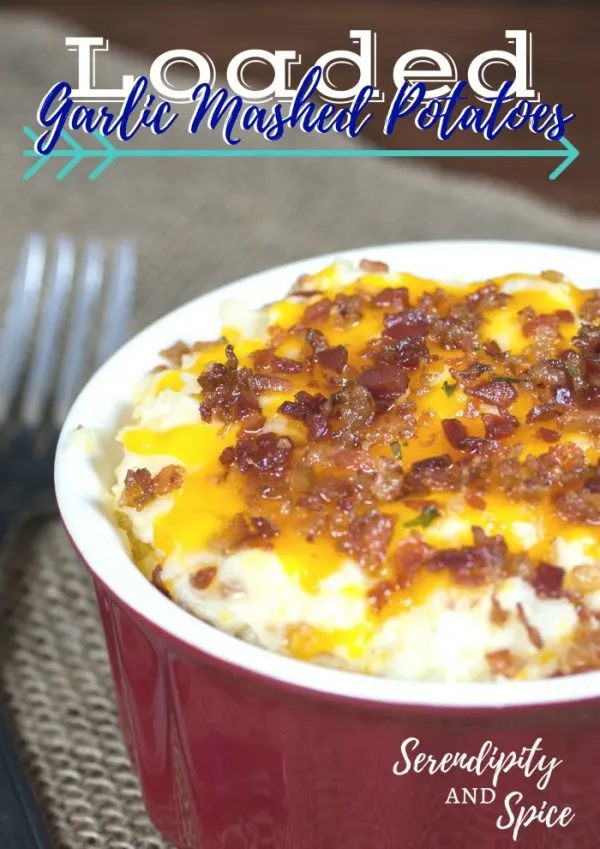 Twice Baked Mashed Potatoes Recipe
Creamy, delicious, and easy garlic mashed potatoes!
More Delicious Potato Recipes to Try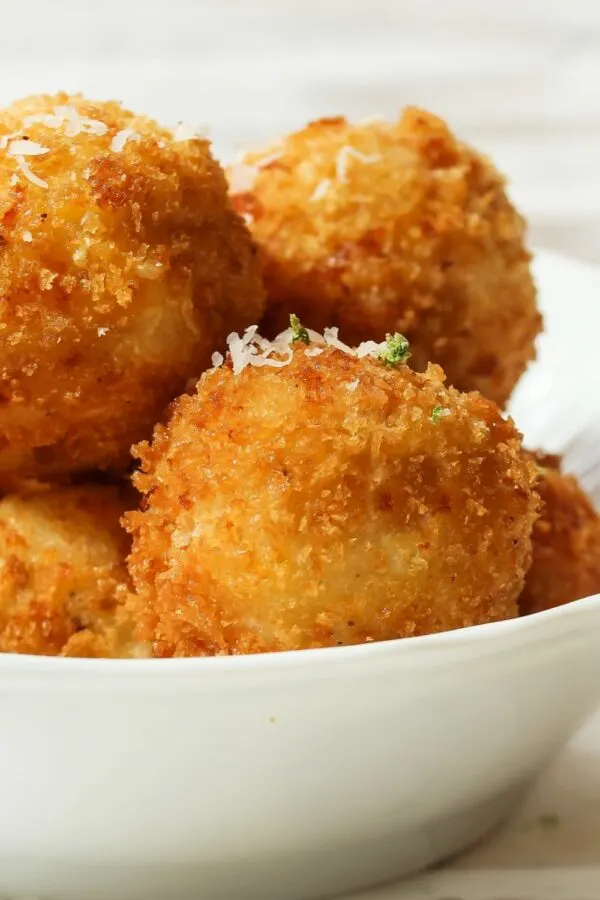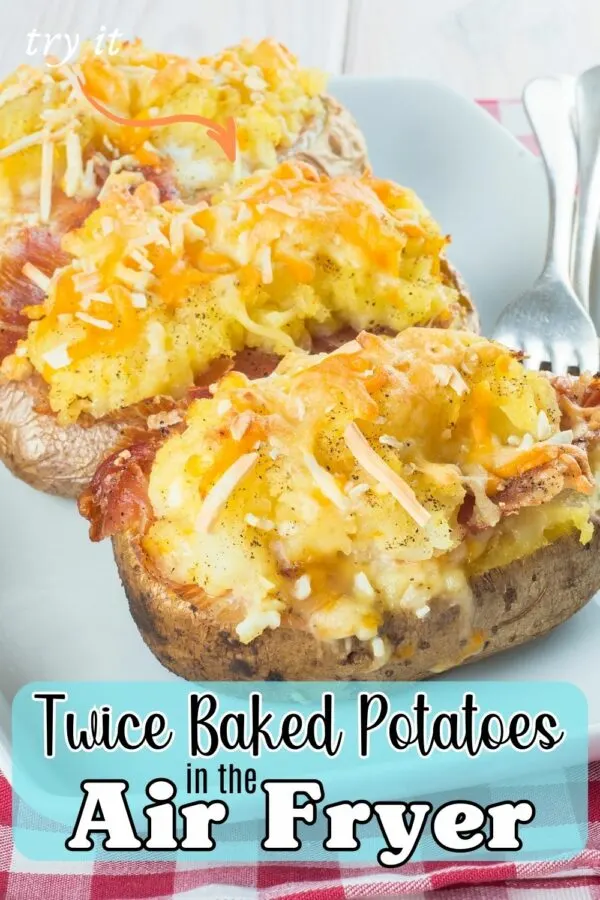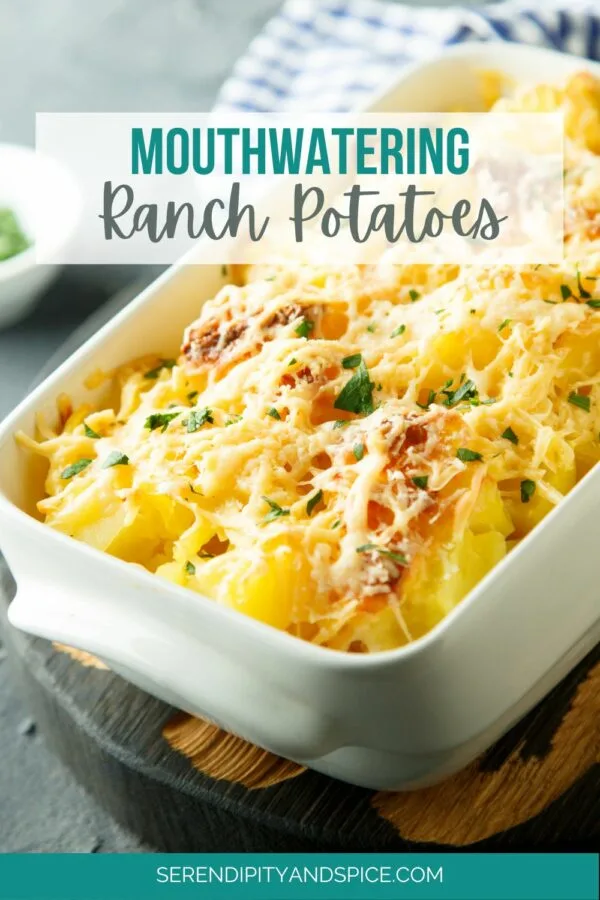 Oh boy do we love mashed potatoes in my house! It's the one dish I know that Little Man will eat every time….can you believe I have like the one kid on Earth that doesn't like Mac & Cheese?!
Yeah, Hubs is missing out on the Ultimate Crock Pot Mac & Cheese and our all time favorite Gouda Mac but I think I made up for it with these loaded garlic mashed potatoes!
The nice thing about these potatoes is that the garlic isn't overpowering….sometimes when we get garlic mashed potatoes at a restaurant the garlic and the salt kill the creamy potato goodness….and you can always add more or less depending on your own tastes!
Printable Recipe: Twice Baked Mashed Potatoes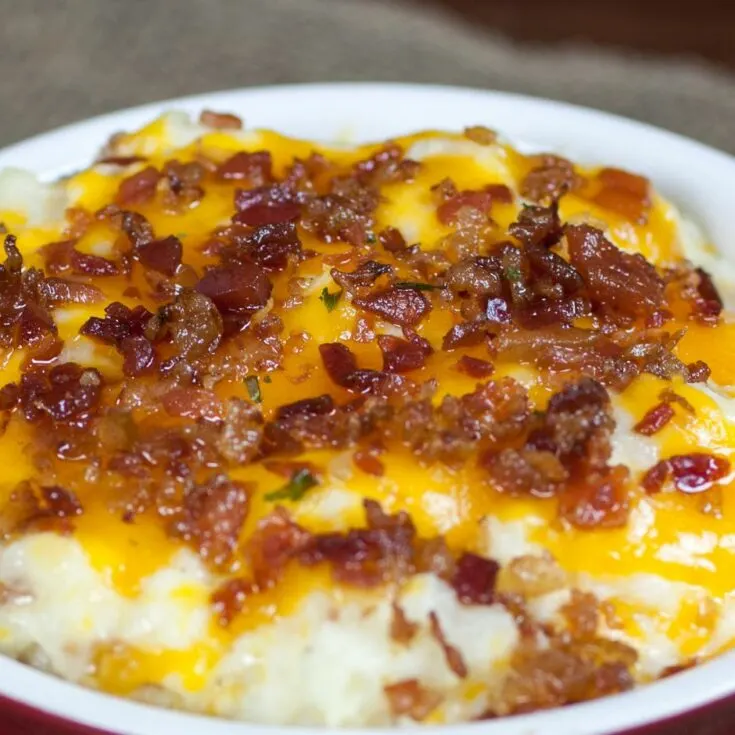 Yield:

4
Loaded Cheesy Garlic Mashed Potato Recipe
Cheesy, creamy, subtle garlic flavoring makes these the BEST loaded twice baked mashed potatoes around!
Ingredients
4 Medium Golden Potatoes (trust me....golden is the best! Idaho will do in a pinch)
1 Cup of Milk
1 TBS Garlic Powder
1 TBS Butter
1/4 Cup Sour Cream
1/8 Cup Cream Cheese
1/2 Cup Monterrey Jack Shredded Cheese
Dash Salt
Dash Pepper
Instructions
Preheat oven to 350 degrees.
Peel and dice the potatoes into little cubes.
Put potatoes in a pot of water and boil for 10-15 minutes or until potatoes are tender....you should be able to easily cut through them with a fork or spoon.
Drain the water from the potatoes.
Add in milk, garlic powder, butter, sour cream, cream cheese, salt, and pepper and whip all ingredients together. You can either use a potato masher or a mixer-- a mixer will give you a creamy consistency.
You can add more milk if you want the potatoes to be creamier....at this point add ingredients slowly to get the desired taste that you want.
Pour mashed potatoes into a baking dish.
Sprinkle cheese on top of potatoes and place in oven.
Bake for 5-10 minutes or until cheese is fully melted.
Now you can always finish loading these potatoes up with some chives and bacon but I only add those on special occasions. 😉