This Monster Trail Mix Recipe is so addictive you'll be taking it everywhere! It's a great mixture of sweet, salty, and savory making it the best trail mix recipe I've ever made!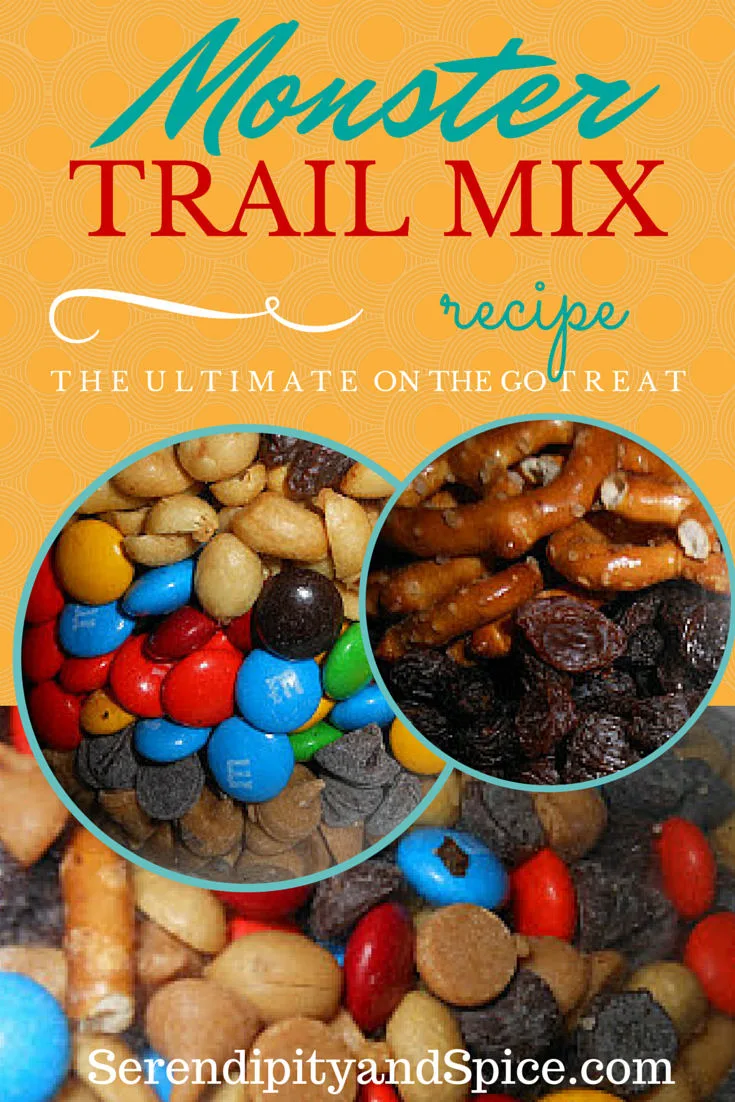 Monster Trail Mix Recipe
My husband and I love Archer Farm's (aka Target) Monster Trail Mix. Lately I've noticed that you get alot less for alot more…which is NO fun, especially in this economy!
Have you noticed how manufacturers are making the packaging smaller but charging the same or more?
Well once someone pointed it out to me I really began to notice.
So I decided why not make my own… and let me tell you… we wound up with a TON more for about the same price… it almost filled up a gallon jar!
The Ingredients
16oz Salted Peanuts
1 Cup Raisins
1 Cup M&M's Candy
1 Cup Peanut Butter Chips
1 Cup Chocolate Chips
2 Cups Pretzels (I added because I wanted more salty- there seemed to be enough sugar)
*really you can add whatever you like to the mix… I was thinking of adding Chex cereal, cashews, walnuts, etc.
Pour everything into a container and shake! That's it!
What's your favorite snack mix for on the go? Share in the comments below!
Are you like me and always on the hunt for deliciously simple recipes that your family will love? Here's a
free printable for my 5 FAVORITE one dish meals
– they're perfect for busy nights when you don't have a ton of time and don't want to clean a bunch of dishes!
Other recipes to try: