Mayo Free Chicken Salad Recipe
What? Chicken Salad without mayo– that's right!  This Mayo-FREE chicken salad recipe is AH-MA-ZING!!!
I LOVE chicken salad in the Summer! Chicken salad and egg salad are like iconic Summer dishes for me– check out my Nana's Old Fashioned Egg Salad Recipe.  My mom makes a delicious chicken salad that our friends and family go nuts over and are constantly asking her to make it.  But, the problem is, it's packed with high calorie- high fat mayonnaise.  So I wanted to come up with a chicken salad recipe that is just as delicious as mom's but without all that mayo!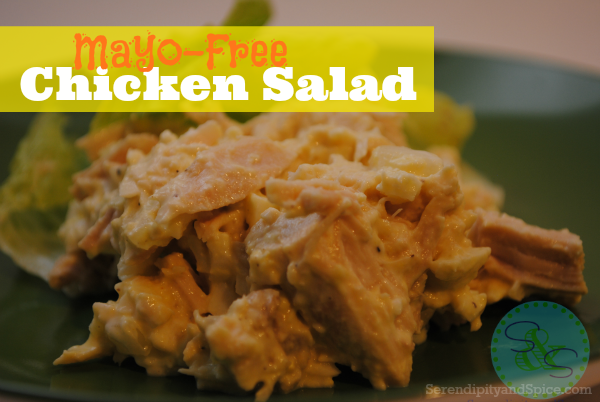 So, I bring to you my No Mayo Chicken Salad– you can't even tell that this isn't my mom's chicken salad…I even fooled my own sister with it!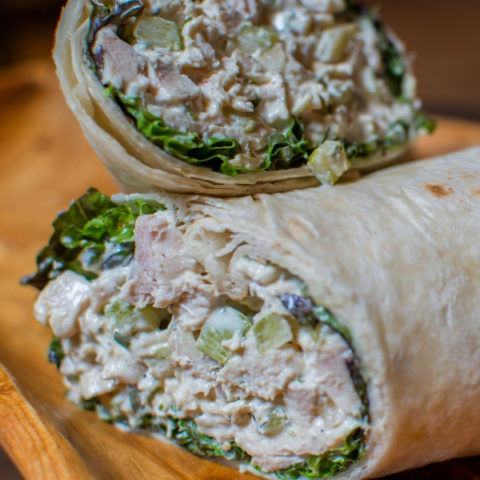 No Mayo Chicken Salad-- A Healthy Dish!
Yield: 4

Prep Time: 10 minutes

Total Time: 10 minutes

Don't get weighed down this Summer with a heavy mayo filled chicken salad! This no mayo chicken salad is so much healthier and tastes exactly the same!
Ingredients
1lb Boneless Chicken (I use the leftover chicken from my Oktoberfest Baked Chicken, or just boil boneless, skinless chicken breast and shred with a fork).
2 Hard Boiled Eggs
1 TBS Yellow Mustard
1/8 Cup diced Onion
1 single serving (5.3 oz) container of Plain Greek Yogurt (yep, the mayo replacement!)
Salt to taste
Pepper to taste
Instructions
Prepare and dice the chicken.
Boil the eggs, remove the shells, and mash with a fork.
Mix remaining ingredients together.
Chill in the Fridge until ready to serve!
Recommended Products
As an Amazon Associate and member of other affiliate programs, I earn from qualifying purchases.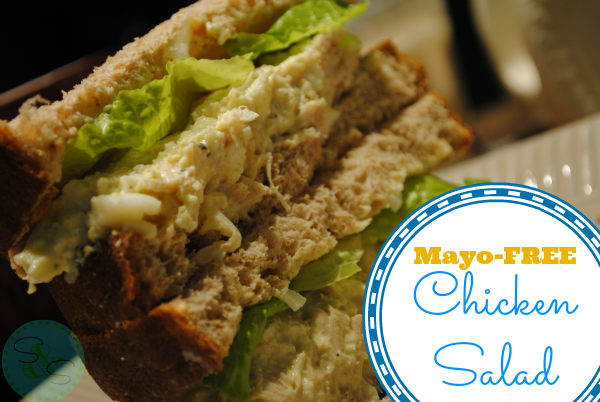 What is your iconic Summer go to meal?
Please follow and like us: