This Pumpkin Peanut Butter Cookies Recipe is a fun fall twist on a classic treat! Make these pumpkin peanut butter cookies for a delicious and easy dessert recipe. They're the perfect cookie for school bake sales and Halloween parties!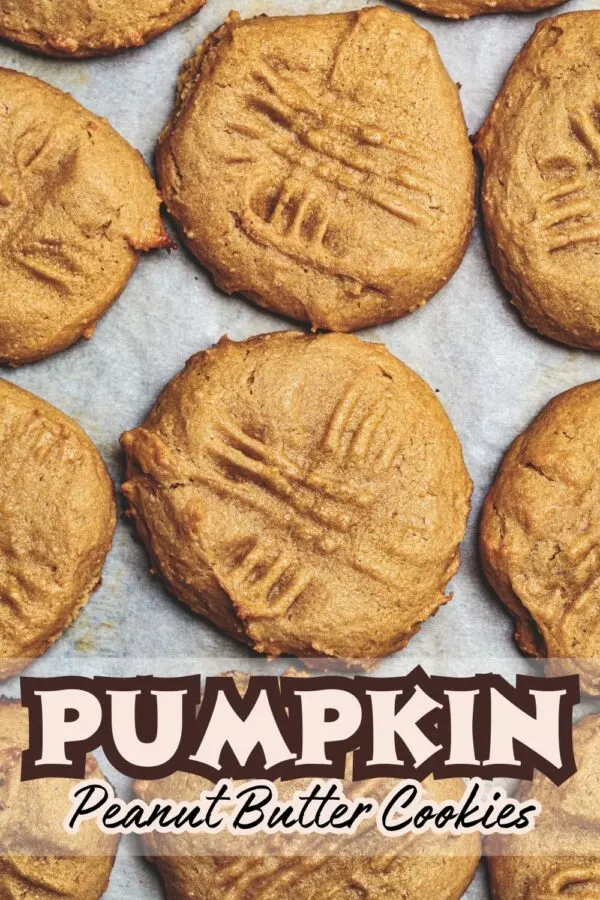 Table of Contents
Autumn brings with it a tapestry of golden leaves, crisp air, and of course, the timeless flavors of pumpkin-spiced treats. But if you're a fan of combining classic flavors, prepare your taste buds for something spectacular: Pumpkin Peanut Butter Cookies. This blog post is all about celebrating this unique blend and how to make your very own batch of these delightful cookies.
Why Pumpkin and Peanut Butter?
Many might wonder, why mix pumpkin and peanut butter? These two ingredients, though individually popular, may not be the first combo that comes to mind. But think about it – the earthy, creamy texture of peanut butter melding with the sweet, rich taste of pumpkin. The result? A cookie that's both hearty and filled with the warm spices of the season.
Bake Pumpkin Peanut Butter Cookies with Kids
Get in the kitchen and whip up a batch of these delicious pumpkin peanut butter cookies with the kids!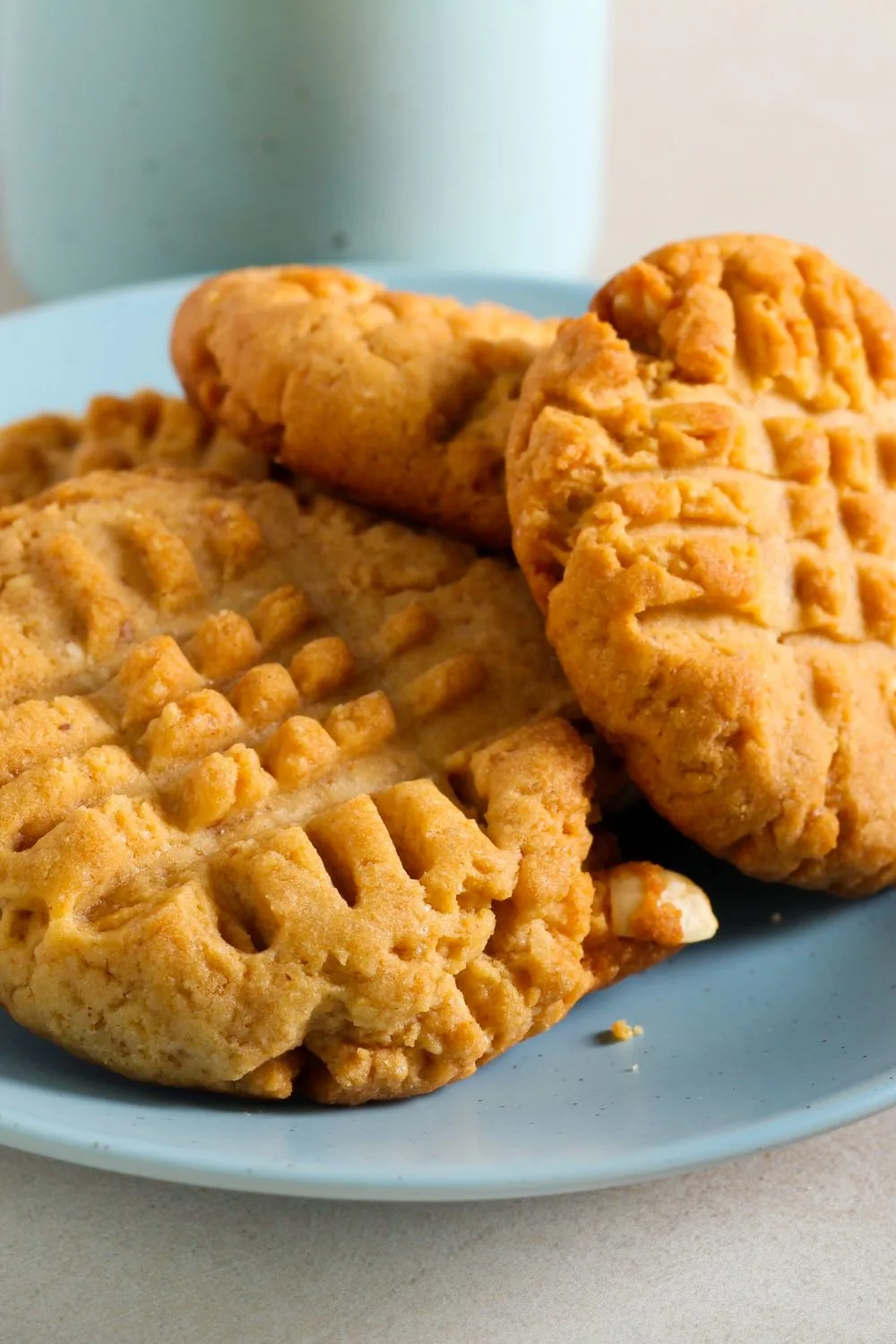 Little Man loves making these cookies….I think his favorite part is making the indentions with a fork. I love that these cookies take a classic treat and kicks it up a notch with a little pumpkin flavoring….you know me….I LOVE my pumpkin spice during this time of year!
Tips for the Perfect Cookie
Consistency: Ensure your pumpkin puree is not too watery. This will help in achieving the perfect cookie texture.
Variations: Add chocolate chips or crushed nuts for an added crunch and flavor.
Storage: Keep in an airtight container. They'll stay soft and delicious for up to a week.
Printable Recipe: Pumpkin Peanut Butter Cookies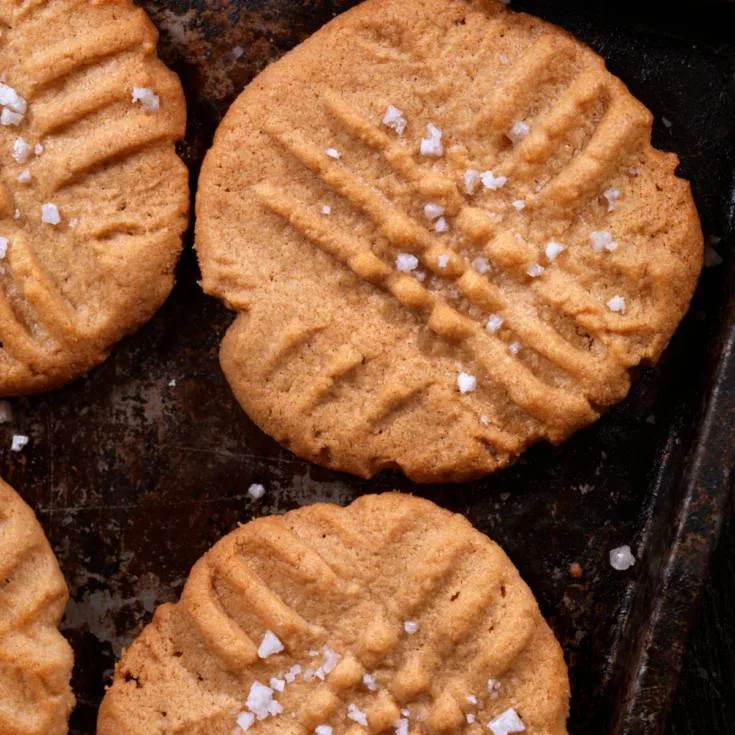 Pumpkin Peanut Butter Cookies Recipe
Put a fun fall spin on a classic cookie recipe! These Pumpkin Peanut Butter Cookies are a family favorite during the autumn season!
Ingredients
1 C unsalted butter, room temp
2 eggs, room temp
1 C peanut butter
1 TBSP vanilla
2 1/2 C flour
2 tsp baking soda
2 TBSP pumpkin pie spice
1 tsp salt
1 C sugar
1 C brown sugar
Instructions
Line cookie sheets with parchment paper.
Let's start by mixing all of the dry ingredients together. Flour, baking soda, pumpkin pie spice, and salt. Set aside.
Add the brown sugar with the white sugar in a second mixing bowl.
On low-medium speed add the butter to the combined sugars beating until the mixture is creamy.
In a small bowl, whip the eggs.
Slowly pour in the eggs while continuing to beat together all of the ingredients until they are well blended.
Now mix in the peanut butter and vanilla until everything is completely incorporated.
Slowly begin to scoop in the dry ingredients to the wet ingredients .
Mix until all ingredients are thoroughly blended.
Cover the bowl with the cookie dough with cling wrap and place it in the refrigerator for ½ hour.
Preheat oven to 375 degrees.
After the ½ hour remove the cookie dough from the refrigerator and use a small ice cream scoop and make small dough balls.
Place these cookie dough balls on the parchment paper lined cookie sheets spacing each dough ball at least 2 inches away from each other.
Dip a fork into a bowl with sugar then use it to flatten the cookies making a crisscross pattern.
Bake the cookies at 375 degrees for 10 minutes.
Allow the cookies to cool briefly on the cookie sheet before transferring to a wire rack to cool completely.
Notes
Add a little sprinkle of sea salt to enhance the pumpkin flavors!
Recommended Products
As an Amazon Associate and member of other affiliate programs, I earn from qualifying purchases.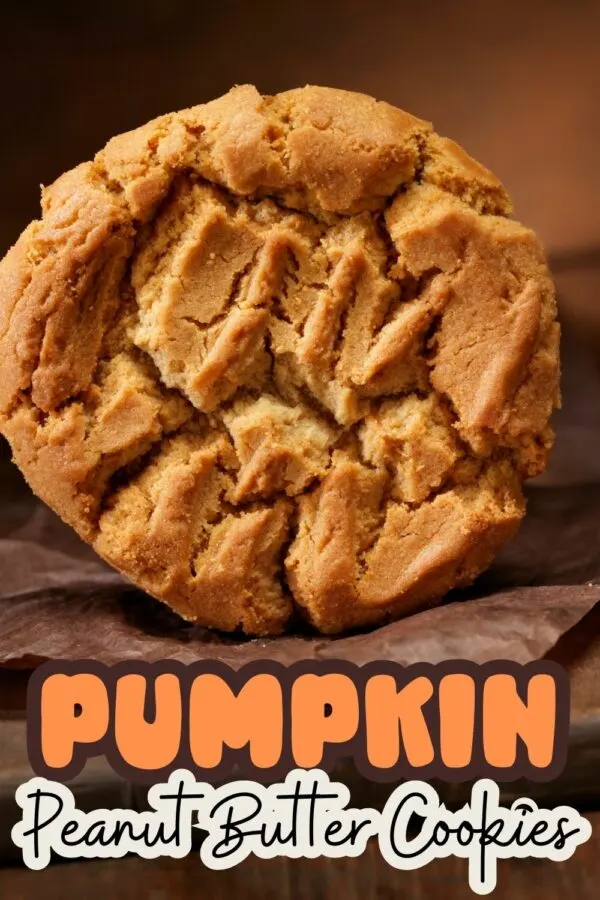 More Yummy Cookie Recipes to Try