This Pumpkin Spice Peanut Butter Cookie Recipe is a fun fall twist on a classic treat! Make these pumpkin spice peanut butter cookies for a delicious and easy dessert recipe. They're the perfect cookie for school bake sales and Halloween parties!

Pumpkin Spice Peanut Butter Cookie Recipe
Get in the kitchen and whip up a batch of these delicious pumpkin spice peanut butter cookies with the kids! Little Man loves making these cookies….I think his favorite part is making the indentions with a fork. I love that these cookies take a classic treat and kicks it up a notch with a little pumpkin spice flavoring….you know me….I LOVE my pumpkin spice during this time of year!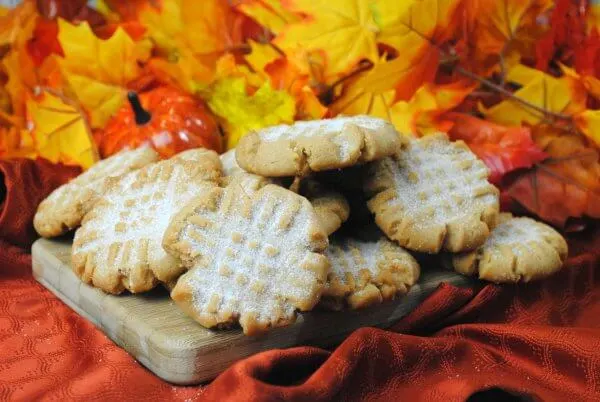 Pumpkin Spice Peanut Butter Cookie Recipe
Ingredients
1 C unsalted butter, room temp
2 eggs, room temp
1 C peanut butter
1 TBSP vanilla
2 1/2 C flour
2 tsp baking soda
2 TBSP pumpkin pie spice
1 tsp salt
1 C sugar
1 C brown sugar
Instructions
Line cookie sheets with parchment paper.
Let's start by mixing all of the dry ingredients together. Flour, baking soda, pumpkin pie spice, and salt. Set aside.
Add the brown sugar with the white sugar in a second mixing bowl.
On low-medium speed add the butter to the combined sugars beating until the mixture is creamy.
In a small bowl, whip the eggs.
Slowly pour in the eggs while continuing to beat together all of the ingredients until they are well blended.
Now mix in the peanut butter and vanilla until everything is completely incorporated.
Slowly begin to scoop in the dry ingredients to the wet ingredients .
Mix until all ingredients are thoroughly blended.
Cover the bowl with the cookie dough with cling wrap and place it in the refrigerator for ½ hour.
Preheat oven to 375 degrees.
After the ½ hour remove the cookie dough from the refrigerator and use a small ice cream scoop and make small dough balls.
Place these cookie dough balls on the parchment paper lined cookie sheets spacing each dough ball at least 2 inches away from each other.
Dip a fork into a bowl with sugar then use it to flatten the cookies making a crisscross pattern.
Bake the cookies at 375 degrees for 10 minutes.
Remove from the oven and sprinkle white sugar on top of each cookie.
Allow the cookies to cool briefly on the cookie sheet before transferring to a wire rack to cool completely.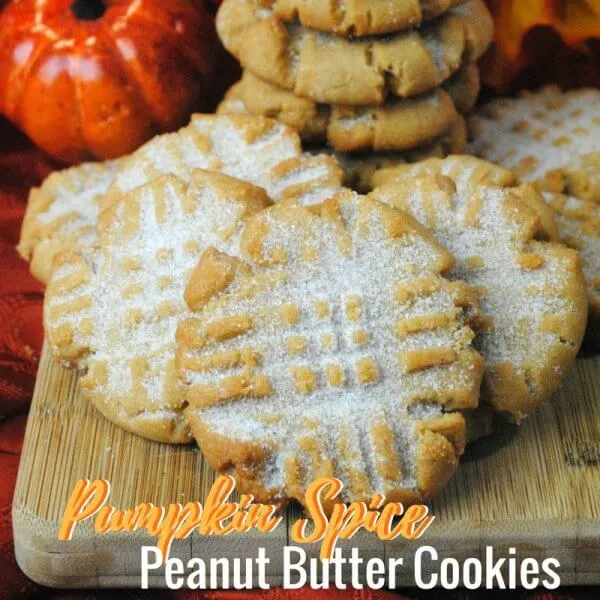 3.3.3070
You May Also Like:
Espresso Pumpkin Spice Cookies Recipe
Mickey Mouse Pumpkin Cookies Recipe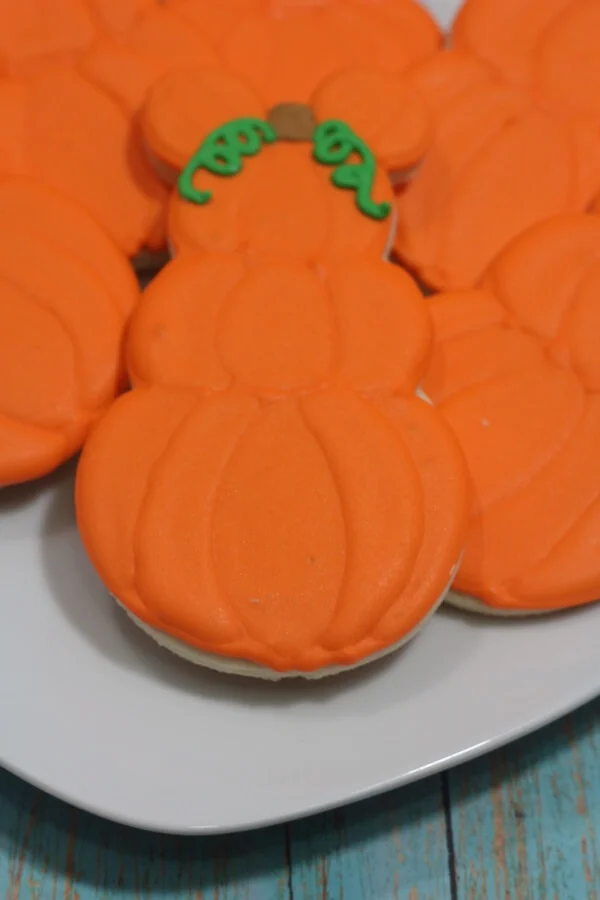 Pumpkin Snickerdoodle Cookie Recipe