These St. Patrick's Day treats for kids will have you looking like Parent of the Year with all their fun Irish flair! Make these St. Patrick's Day treats for kids this St. Paddy's Day!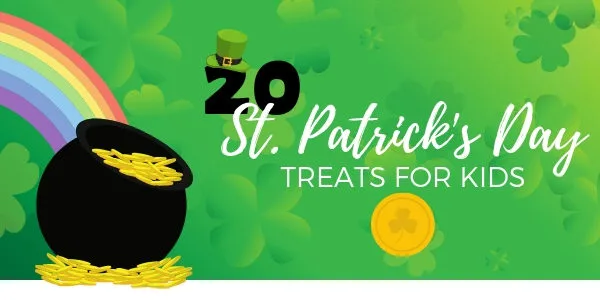 St. Patrick's Day is all about the "Luck of the Irish" and those fun little mischievous leprechauns!
Don't Miss Out: FREE St. Patrick's Day Activity Pack
Every year at Little Miss' preschool they go on a Leprechaun Hunt and follow the clues to find a pot of gold. The director of the preschool plays the "mischievous leprechaun" and makes little messes all around the school. It's so much fun listening to those tiny little giggles from the children as they stumble upon the next mess.
When they finally reach the end of the messes they stumble upon the Leprechaun's party where he's set up tables full of yummy treats all with a bit of Irish flair! Of, course this party is set up by all of the parents but the looks of surprise and the awe of magic is priceless on the kids' faces!
Here's a list of yummy treats we're planning on using this year…
20+ Easy St. Patrick's Day Treats for Kids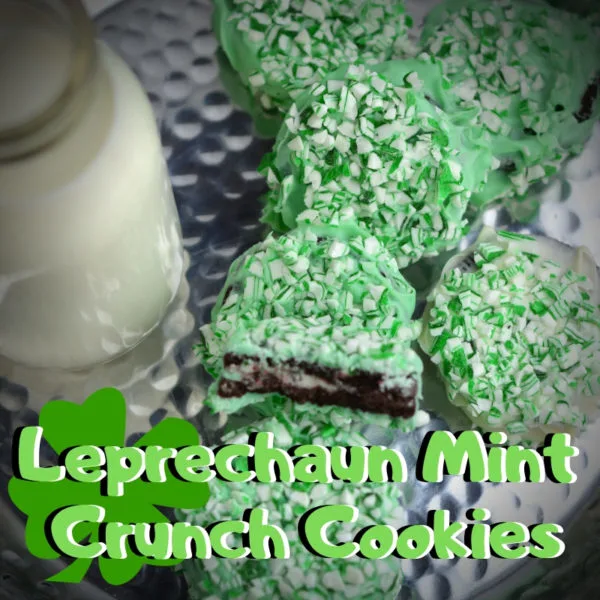 Leprechaun Chocolate Mint Crunch Cookies from Serendipity and Spice
Leprechaun Hat Treats from The Soccer Mom Blog
Homemade Shamrock Gummies from The Best Ideas for Kids
St. Patrick's Day Treats from The Typical Mom
---
---
St. Patrick's Day Candy Treat Bags from Happiness is Homemade
Rainbow Treat Bags from Kids Craft Room
Shamrock Shake Easy Chocolate Fudge Recipe from Serendipity and Spice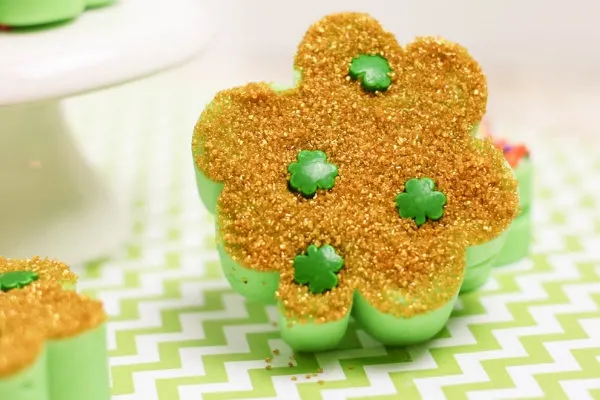 Easy Shamrock Shaped Rice Krispie Treats from Pint Sized Treasures
Rainbow Water Drink for Kids from Happy Hooligans
---
---
Lucky Charms JELLO Snacks from Mommy's Bundle
St. Patrick's Day Snack from Kid's Activities Blog
Chocolate Mint Cookies from Playground Park Bench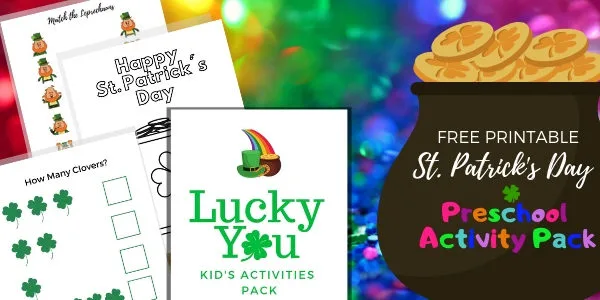 Green Milkshake Recipe from The Moments at Home
Rainbow Cookie Recipe from Kitchen Counter Chronicles
---
---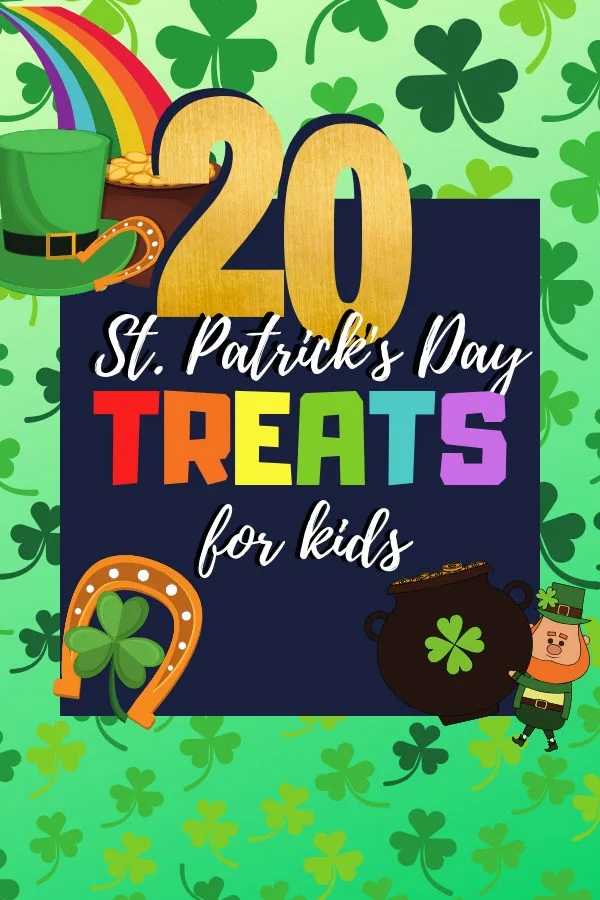 St. Patrick's Day Marshmallow Pops from Joy in the Works
Chocolate Dipped Oreo Cookies from Stylish Cravings
Shamrock Spritz Cookies from Artsy Fartsy Mama
St. Patrick's Day Dipped Pretzel Rods from Living Life as Moms
---
---
Rainbow Waffles from Dinner Then Dessert
St. Patrick's Day Pudding Recipe from The Flying Couponer
Leprechaun Chex Mix from Food Folks and Fun
St. Patrick's Day Cookie Cups from The Soccer Mom Blog
What other's are reading: The Best Slow Cooker Corned Beef Recipe