Make these buffalo chicken zucchini boats for a simple, healthy, and delicious meal tonight! Low carb, high protein, and keto friendly makes this buffalo chicken zucchini boats recipe a meal you'll feel good about making!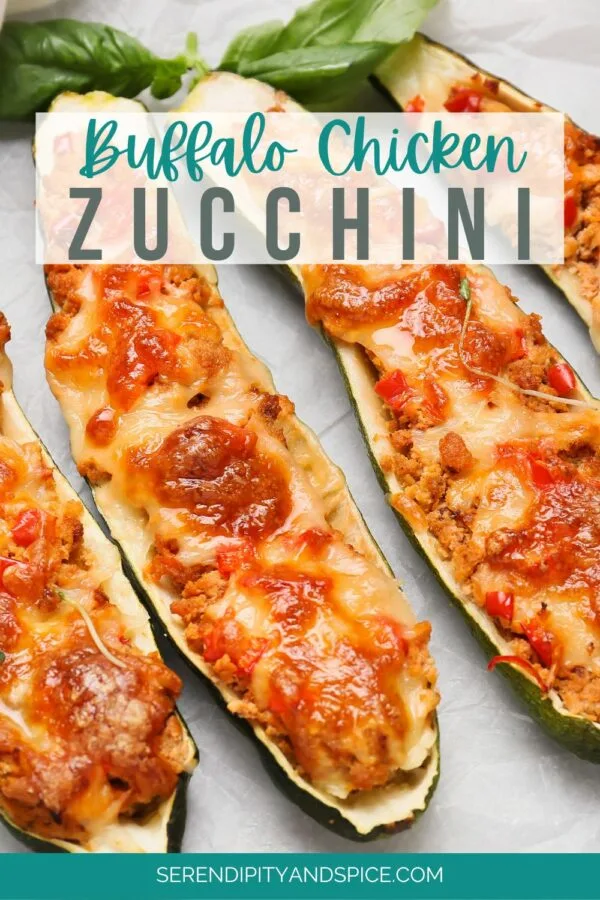 This year I decided to try my hand at gardening. Since we love love love zucchini I definitely had to plant some in our garden. Although, I had no clue that we would wind up with bushels upon bushels of fresh zucchini.
Seriously, if you're thinking about starting a garden, growing zucchini will give you a definite boost in confidence. Just make sure you keep the squash bugs away!
But, now that we have so much zucchini, I'm on the hunt for more zucchini recipes. My kids love these Stuffed Zucchini Boats with Ground Beef Recipe and ask for them regularly.
And these Zucchini Medallions make a perfectly easy side dish the whole family gobbles up.
So, I've been experimenting with different zucchini recipes to find ways to use up some of this zucchini we have growing in abundance. Hence the Buffalo Chicken Zucchini Boats.
Oh my goodness…these Buffalo Chicken Zucchini Boats are a total win! They're so easy to make, you can adjust the spiciness level, and they are addictively delicious!