Muffins have long held a special place in our hearts as a versatile and convenient treat, perfect for breakfast, snack time, or even as a sweet ending to a meal.
While traditional muffin recipes often lean towards the sugary and indulgent side, there's a delightful twist that brings together the goodness of fruits and vegetables into a single, scrumptious bite – Banana Carrot Muffins.
These muffins are not only a treat for your taste buds but also a nourishing option that combines the natural sweetness of bananas with the earthy goodness of carrots.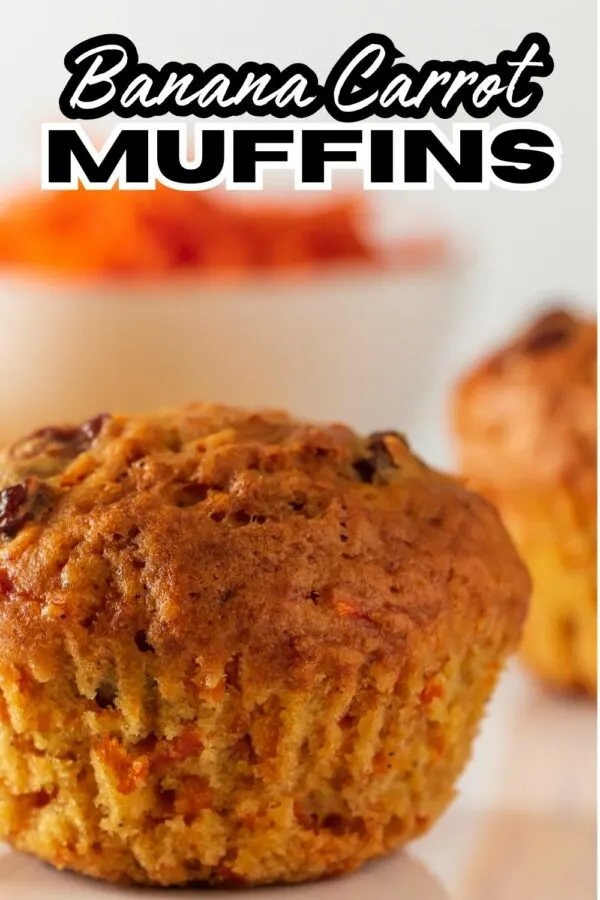 Table of Contents
Why Choose Banana Carrot Muffins?
Banana Carrot Muffins are the epitome of a balanced treat. They provide you with essential nutrients while satisfying your cravings for something sweet. Here are a few reasons why you should consider adding this recipe to your collection:
Nutrient-Rich Ingredients: Bananas and carrots are both nutritional powerhouses. Bananas are a great source of potassium, vitamin C, and vitamin B6, while carrots are packed with vitamin A, fiber, and antioxidants. Incorporating these ingredients into your muffins boosts their nutritional value.
Natural Sweetness: Ripe bananas lend a natural sweetness to the muffins, reducing the need for excessive sugar. This makes Banana Carrot Muffins a healthier alternative to sugar-laden pastries.
Texture and Flavor: The combination of ripe bananas and grated carrots creates a moist and tender texture, while adding a pleasing complexity to the flavor profile. The mild sweetness of the bananas complements the earthy notes of the carrots perfectly.
Versatility: These muffins can be enjoyed at any time of day – from a quick breakfast on-the-go to a satisfying afternoon snack. They are also a hit among kids, making them a sneaky way to include more vegetables in their diet.
Printable Recipe: Banana Carrot Muffins
Yield:

12 Muffins
Banana Carrot Muffins
Banana Carrot Muffins are a delightful way to bring together the best of both worlds – the natural sweetness of ripe bananas and the wholesome goodness of carrots.
Ingredients
2 ripe bananas, mashed
1 cup grated carrots
1/3 cup vegetable oil
1/2 cup brown sugar (adjust to taste)
1 teaspoon vanilla extract
2 large eggs
1 1/2 cups all-purpose flour
1 teaspoon baking powder
1/2 teaspoon baking soda
1/2 teaspoon ground cinnamon
1/4 teaspoon salt
Instructions
Preheat your oven to 350°F (175°C) and line a muffin tin with paper liners.
In a large bowl, whisk together the mashed bananas, grated carrots, vegetable oil, brown sugar, vanilla extract, and eggs until well combined.
In a separate bowl, whisk together the flour, baking powder, baking soda, ground cinnamon, and salt.
Gradually add the dry ingredients to the wet ingredients, mixing until just combined. Be careful not to overmix; a few lumps are fine.
Spoon the batter into the prepared muffin tin, filling each cup about 2/3 full.
Bake in the preheated oven for 18-20 minutes, or until a toothpick inserted into the center of a muffin comes out clean.
Allow the muffins to cool in the tin for a few minutes before transferring them to a wire rack to cool completely.
More Delicious Muffin Recipes to Try