If you're looking for a quick and easy meal that will leave your taste buds satisfied, then look no further than Crockpot Ranch Chicken. This recipe is perfect for those who want a delicious meal without having to spend a lot of time in the kitchen. Plus, it's a crowd-pleaser that everyone will enjoy!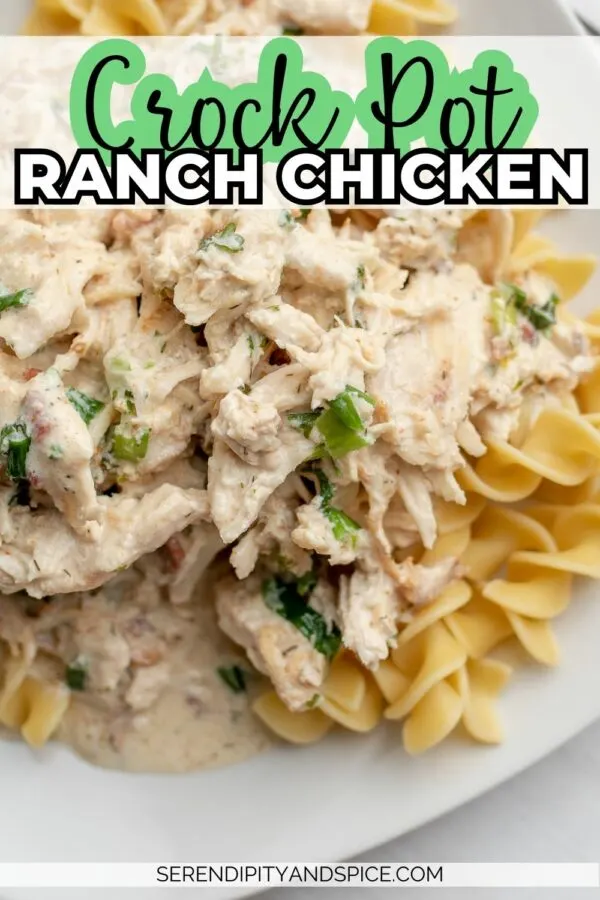 Another Crockpot Chicken Recipe to Try: O-M-G BEST Crockpot Chicken Recipe EVER
Why Crock Pot Ranch Chicken is a Great Meal:
It's easy to make: With only a few ingredients and a crockpot, this recipe is super easy to make. Just mix the ingredients together, add the chicken, and let it cook!
It's delicious: The combination of ranch dressing mix, cream of chicken soup, and chicken broth gives this recipe a delicious flavor that everyone will love.
It's versatile: You can serve this chicken with a variety of side dishes, such as rice, potatoes, or vegetables. You can also use the chicken in tacos, sandwiches, or salads.
It's budget-friendly: This recipe is budget-friendly, as the ingredients are inexpensive and you can easily double or triple the recipe to feed a crowd.
It's healthy: This recipe is high in protein and low in fat, making it a healthy meal option.
Why I Love Cooking Chicken in a Crockpot
Using a slow cooker, also known as a crockpot, is a great way to cook easy and delicious meals with minimal effort. A slow cooker is a countertop kitchen appliance that uses low heat over an extended period to cook food. Here are some reasons why using a slow cooker is good for cooking easy meals:
Saves Time and Effort
One of the main benefits of using a slow cooker is that it saves time and effort. Once you've added your ingredients to the slow cooker, you can set it and forget it. You don't have to stand over a stove or oven to ensure your meal is cooking correctly. This is especially beneficial if you have a busy schedule and don't have a lot of time to devote to meal preparation.
Enhances Flavor
Using a slow cooker can also enhance the flavor of your food. The low and slow cooking method allows the flavors of the ingredients to meld together, creating a rich and savory dish. Additionally, the steam created by the slow cooker keeps the food moist, resulting in a more tender and juicy meal.
Economical
Slow cookers are a very economical way to cook. Because they use low heat over an extended period, they don't use a lot of energy, which can save you money on your utility bills. Additionally, slow cooking allows you to use cheaper cuts of meat, such as beef chuck or pork shoulder, which are typically tougher cuts that benefit from the long, slow cooking time.
Easy to Clean
Slow cookers are easy to clean, making them a popular choice for busy households. Most slow cooker pots are removable and dishwasher safe, so you can quickly clean up after your meal is finished cooking.
Versatile
Finally, slow cookers are incredibly versatile. You can use them to cook a wide variety of meals, from soups and stews to meats and vegetables. You can also use them to make breakfast dishes, such as oatmeal or egg casseroles.
This is my favorite slow cooker!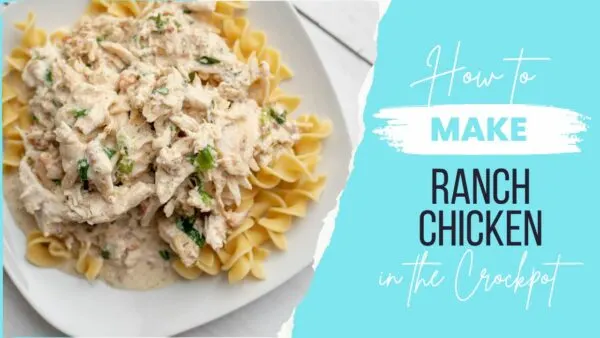 How to Make Crockpot Ranch Chicken:
Ingredients:
4 boneless, skinless chicken breasts
1 packet Hidden Valley ranch dressing mix
1 can cream of chicken soup
1/2 cup chicken broth
1/2 cup sour cream
Instructions:
In a small bowl, mix together the ranch dressing mix, cream of chicken soup, and chicken broth.
Place the chicken breasts in the crockpot and pour the mixture over the top.
Cook on low for 6-8 hours or on high for 3-4 hours.
Once the chicken is cooked, remove it from the crockpot and shred it using two forks.
Stir in the sour cream and mix well.
Serve the chicken with your favorite side dishes.
Conclusion:
Crockpot Ranch Chicken is a great meal option for those who want a delicious and easy meal that's budget-friendly and healthy. With only a few ingredients and a crockpot, you can have a delicious meal that will please everyone in your family. Try it today and see how easy and delicious it is!