This delicious, flavorful, and easy chicken tenderloins recipe tastes just like the chicken tenders from Cracker Barrel! Looking for lightly breaded chicken breast tenderloins? Check out this Easy Chicken Tenders Recipe for a crispy chicken breast tenderloin recipe.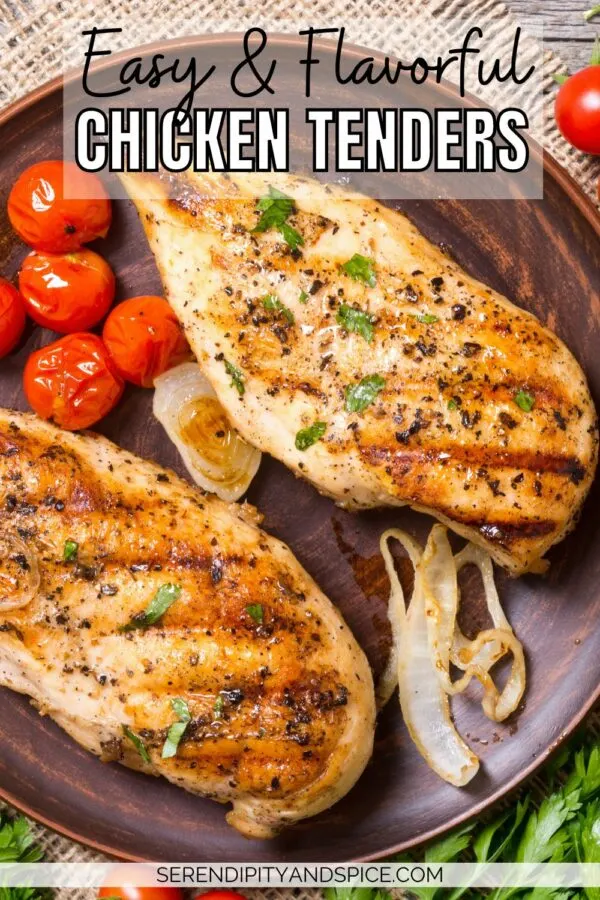 I have to say Cracker Barrel chicken tenderloins are the BEST chicken tenders out there. They are so easy, flavorful and delicious, I practically order the grilled chicken tenders every time we go to Cracker Barrel…which is more than I would like to admit.
But, hey, at least in all of my trips to Cracker Barrel I've had the opportunity to deconstruct some of their best recipes and share them with you. Make sure you check out my Hashbrown Casserole- Cracker Barrel Copy Cat Recipe and Cracker Barrel Creamy Chicken and Rice Casserole Recipe ⭐⭐⭐⭐⭐.
Once I figured out how easy it is to make these copy cat Cracker Barrel chicken tenderloins, I make them about once a week. Plus, I always cook extras so we have leftovers for chicken salads, wraps, etc. They reheat wonderfully or you can eat them cold like my kids do!
I also love how versatile this chicken breast tenderloin recipe is to make…you can grill them, bake them, or cook them in a skillet.
More Delicious and Easy Chicken Recipes: