This recipe for pineapple glazed pork medallions is amazingly easy and SUPER delicious! I love to throw this together for a quick last minute weeknight meal.
Little Man and Hubs gobble these pineapple glazed pork medallions down in a flash! And I love that I can have them ready in about 20 minutes!
Are you in search of a tantalizing dish that will elevate your dinner table? Look no further than our delectable Pineapple Glazed Pork Medallions recipe!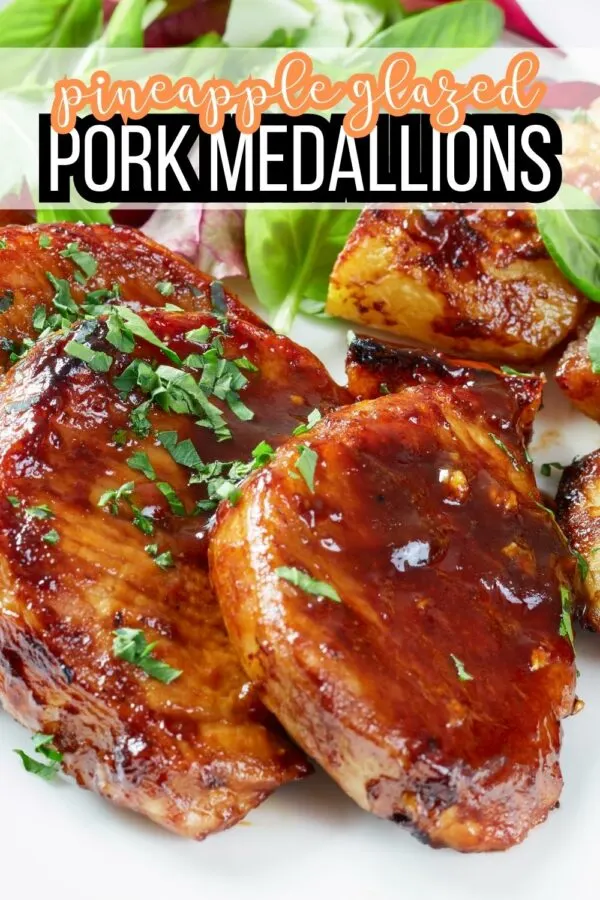 Table of Contents
This mouthwatering creation combines succulent pork medallions with the sweet and tangy flavors of pineapple, leaving you and your guests craving for more. Perfect for family dinners or entertaining guests, this dish is sure to become a new favorite. So, let's dive into the easy-to-follow steps and prepare a delightful meal that will leave everyone impressed.
What are pork medallions?
Pork medallions are small, round or oval-shaped cuts of pork that are typically sliced from the pork tenderloin or pork loin. They are called "medallions" due to their shape, resembling a small, flat, and circular coin. Pork tenderloin is often used to make these medallions because it is a lean and tender cut of meat.
To create pork medallions, the pork tenderloin or loin is usually sliced into discs that are about 1/2 to 3/4 inch thick. These cuts are versatile and cook quickly, making them a popular choice for various recipes. Pork medallions are valued for their tenderness and mild flavor, making them suitable for a wide range of dishes, from pan-searing to grilling, and from stir-frying to using them in sautés.
Due to their smaller size, pork medallions are an excellent option when you want individual servings or when you are looking for a visually appealing presentation for your dish. They can be used in a variety of cuisines and can be paired with different sauces and glazes to create delicious and impressive meals.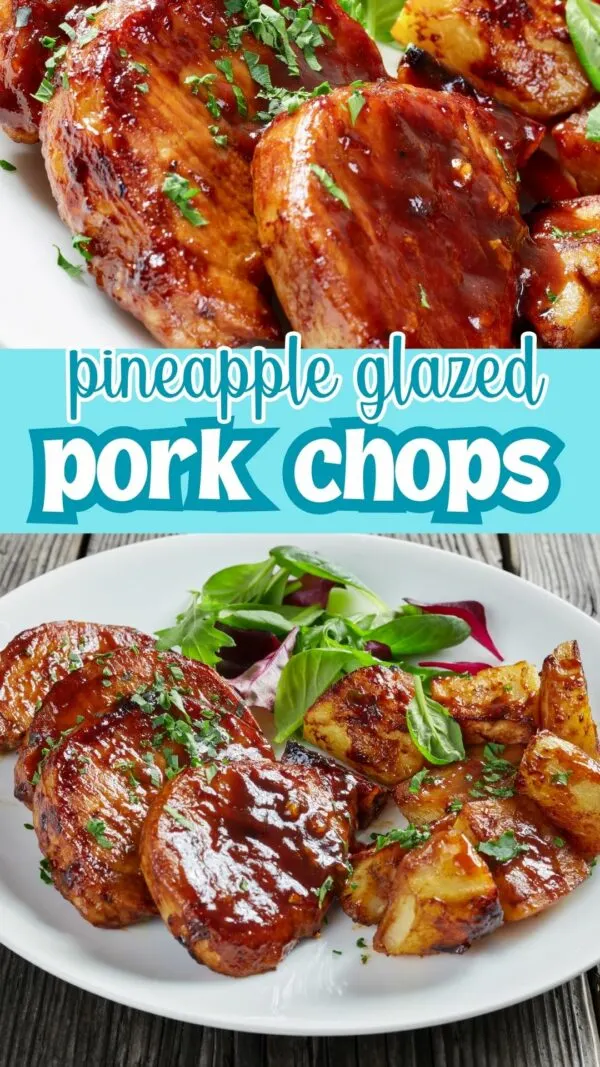 Pineapple Pork Medallions Recipe FAQs
Can I use a different cut of pork for this recipe?
While pork tenderloin is ideal for this recipe due to its tenderness, you can also use pork loin or pork chops. Just keep in mind that cooking times may vary depending on the thickness of the meat.
Can I use canned pineapple juice for the marinade?
Absolutely! Canned pineapple juice works perfectly fine for the marinade. However, if you prefer freshly squeezed pineapple juice, feel free to use that for an even more vibrant flavor.
How long should I marinate the pork?
It's best to marinate the pork for at least 1 hour to allow the flavors to infuse. For the most flavorful and tender results, marinate the pork overnight.
Can I grill the pork medallions instead of searing them?
Yes, grilling is a fantastic alternative! Preheat your grill to medium-high heat and cook the marinated pork medallions for about 2-3 minutes per side until they are nicely charred and cooked through.
What can I substitute for honey in the glaze?
If you prefer an alternative to honey, maple syrup or agave nectar can be used as substitutes. They will add a touch of sweetness similar to honey.
Can I make this recipe ahead of time?
While the pork medallions are best served fresh, you can prepare the marinade in advance and marinate the pork overnight. Searing and glazing the pork can also be done in advance, and you can reheat them gently on low heat before serving.
Is this recipe suitable for a gluten-free diet?
Yes, as long as you use gluten-free soy sauce, this recipe is entirely gluten-free.
How should I store leftovers?
If you have any leftovers, store them in an airtight container in the refrigerator for up to 3 days. To reheat, gently warm the pork in a skillet or microwave, adding a splash of water or pineapple juice to maintain moisture.
Printable Pineapple Pork Medallions Recipe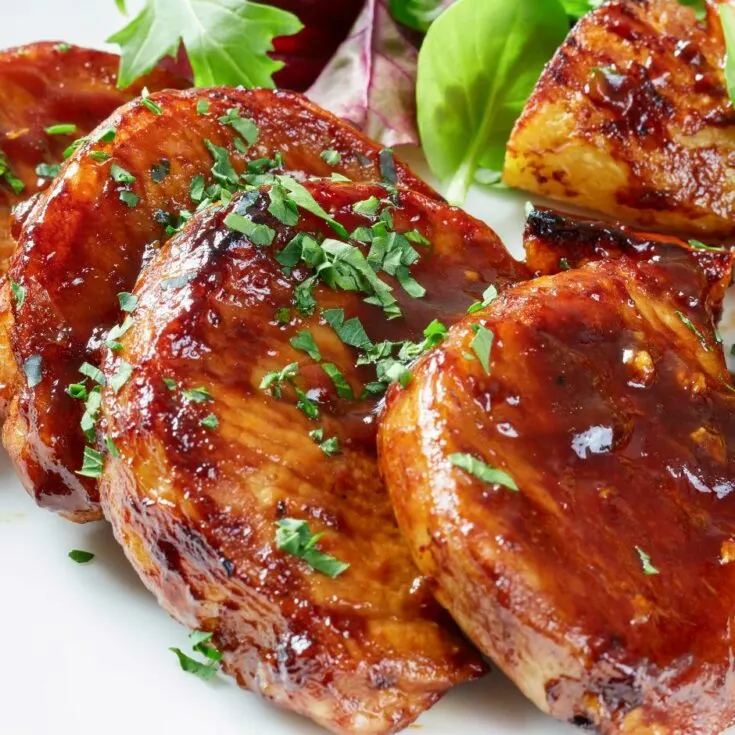 Yield:

4
Pineapple Pork Medallions Recipe
Ingredients
1 lb pork tenderloin, sliced into medallions
1 cup pineapple juice
1/4 cup low-sodium soy sauce
2 tbsp honey
2 garlic cloves, minced
1 tsp grated fresh ginger
1 tbsp vegetable oil
Salt and pepper, to taste
Fresh pineapple slices and chopped cilantro for garnish
Instructions
Marinate pork in pineapple juice, soy sauce, honey, garlic, and ginger.
Refrigerate for 1 hour (or overnight for best results).
Season pork with salt and pepper.
Sear both sides in vegetable oil until golden-brown.
Add remaining marinade to the skillet and simmer until thickened.
Arrange pork on a platter and drizzle with the glaze.
Garnish with pineapple slices and cilantro.
Serve and enjoy the succulent flavor!
Notes
These pineapple pork medallions pair perfectly with rice, quinoa, and roasted vegetables.
Recommended Products
As an Amazon Associate and member of other affiliate programs, I earn from qualifying purchases.
More Delicious Pork Recipes