This Instant Pot Mac and Cheese Recipe is THE BEST mac and cheese recipe and will become your new family favorite. It's packed full of cheesy flavor and is oh so simple to make! An easy mac and cheese recipe the whole family will love!
Our family LOVES macaroni and cheese…so much so, that mac and cheese recipes are a bit of a specialty on this blog. From my infamous Mac and Cheese without Milk recipe, to my ultimate slow cooker mac and cheese, to my yummy Gouda mac and cheese…there's truly something for every taste!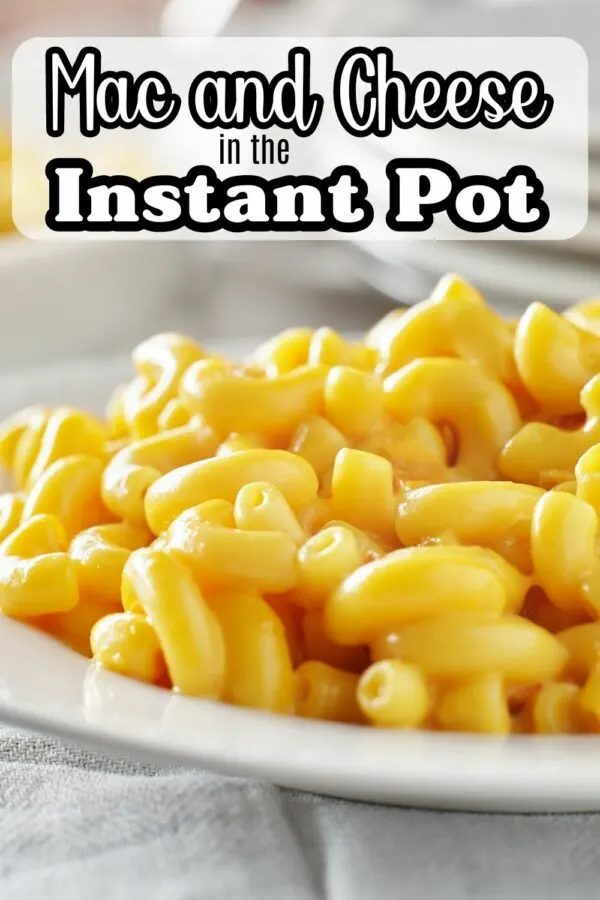 A few years ago I got an Instant Pot for Christmas and immediately fell in love with it. In fact, I wrote a cookbook on how to use your pressure cooker. Anyway, after years of perfecting recipes in the Instant Pot, I finally gave mac and cheese a shot in there. OH MY GOODNESS…you would not believe how much creamier the Instant Pot makes everyday mac and cheese! So, after experimenting a bit, I have found THE BEST Mac and Cheese Recipe EVER!
It's creamy, cheesy, flavorful, and a hit with the whole family.
Not to mention, this is such an easy mac and cheese recipe…seriously, it's my go to meal for busy nights.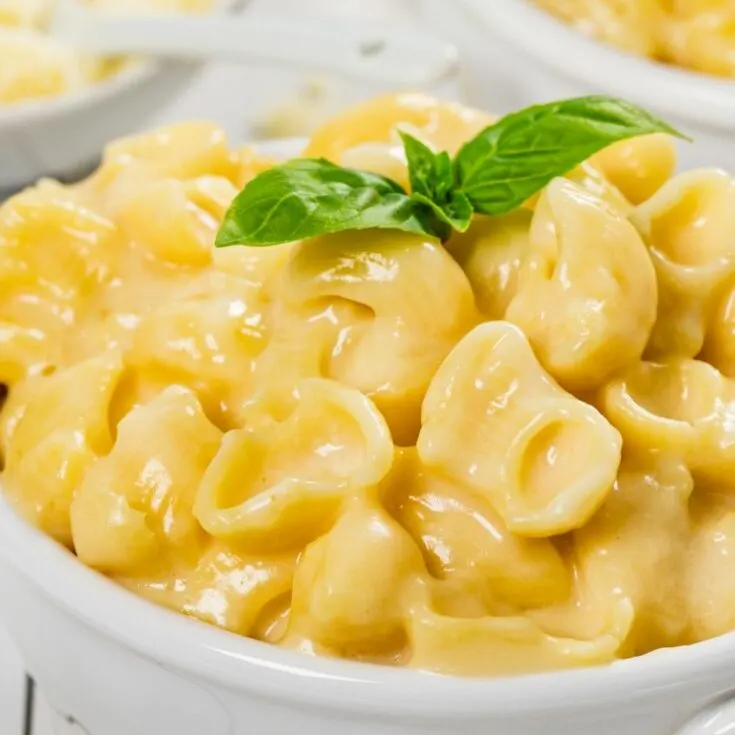 Yield:

6
The BEST Mac and Cheese Recipe - 5 STARS ⭐⭐⭐⭐⭐
This creamy mac and cheese recipe is truly the BEST I've ever made. It's packed full of flavor and has such a creamy cheese sauce...the whole family loves it!
Ingredients
1 16oz Box Pasta (I prefer Cavatappi or Large Elbows...they hold the sauce the best)
2 7.5oz Bags Sargento 4 State Cheddar
1 Cup Milk
1 TBS Butter
1 TSP Ground Mustard
1 TSP Ground Garlic
Dash Salt
Dash Pepper
2 Cups Chicken Broth or Vegetable Stock (you can use water if you don't have these)
Instructions
Pour box of pasta into pressure cooker.
Add in broth/water until it just barely covers the pasta.
Sprinkle in garlic powder, onion powder, salt, and pepper.
Add in butter.
Secure lid and turn pressure cooker onto "rice" setting.
Once pressure cooker meets it's pressure point the countdown will begin.
Once the countdown reaches zero it will start to slowly release the pressure. Let it sit for 3 minutes.
Then do a quick release of the pressure.
Stir your pasta.
Add in milk and 1 bag of cheese.
Stir well.
Replace lid and leave for 5 minutes.
Add in 2nd bag of cheese and stir well.
Serve hot!
More Amazing Mac and Cheese Recipes to Try