Five different cheeses make this creamy macaroni and cheese recipe a delicious addition to any meal.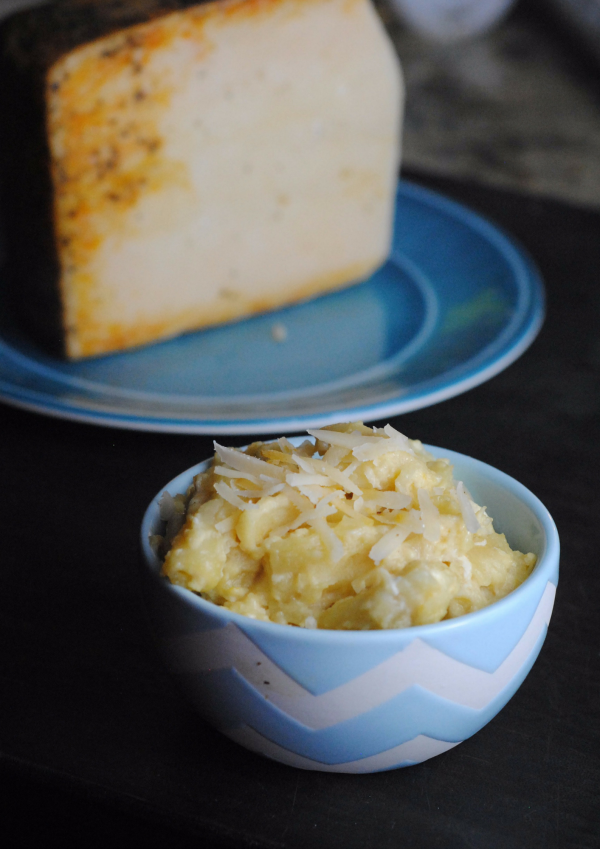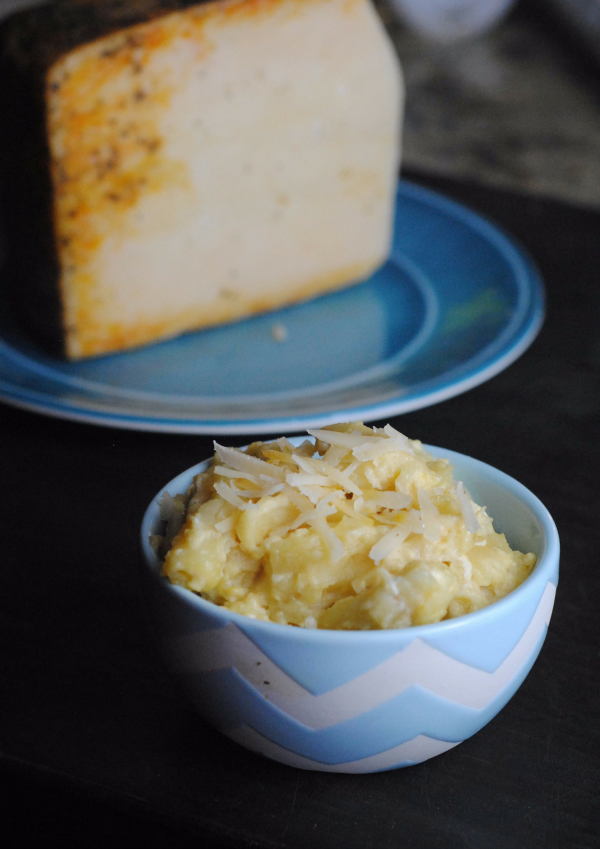 Creamy Macaroni and Cheese Recipe
So you guys know, I'm a totally macaroni and cheese addict….I'm constantly trying out new macaroni and cheese recipes. I mean you've seen my Ultimate Crock Pot Macaroni and Cheese Recipe along with my Gourmet Gouda Macaroni and Cheese Recipe and my No Milk Mac & Cheese….well, now I bring you my 5 Cheese Creamy Macaroni and Cheese Recipe….Hubs says this is one of my best ones so far!
There's a secret to getting the right kind of creaminess to your macaroni and cheese recipes. You have to add the right amount of milk and cook it low and slow but stop cooking before the cheeses start to curdle. This is a delicious recipe that I can have ready in less than 30 minutes….some nights we eat just this for dinner with a side of steamed broccoli….mmmmmm!
Creamy Macaroni and Cheese Recipe
Author:
Prep time:
Cook time:
Total time:
Ingredients
2 Cups Elbow Macaroni
3 Cups Water
1 TBS Butter
2 Cups 2% Milk
3oz Neufachatel Cheese
1/2 Cup Shredded Cheddar Cheese
1/2 Cup Shredded Monterrey Jack Cheese
1/2 Cup Shredded Colby Jack Cheese
1/4 Cup Shredded Fresh Parmesan Cheese
(tip: use block cheese and shred yourself for more flavor!)
2 TBS Corn Starch
Instructions
In a large pot bring macaroni to a boil in the water and cook until done.
Drain water off of macaroni and set to the side.
Melt butter in pot.
Add in cornstarch and to make a roux.
Keep stirring roux so that it doesn't scorch and add in neufachatel cheese.
Stir constantly until neufachatel cheese melts and add in milk.
Slowly add in all of the other cheeses.
Continuously stir on medium heat for 20 minutes or until cheese sauce is smooth and thickened.
Make sure you're scraping along the bottom of the pot so the cheese doesn't clump up down there and scorch.
The sauce will smooth out as it's cooking…you'll start to notice it getting thicker after about 20 minutes of cooking. If you want the sauce to be thicker just add more cornstarch 1/2 TBS at a time until your sauce reaches the consistency that you desire. Remember- as the sauce cools it will thicken just a little bit more.
Serve warm and top with a little bit of shredded parmesan cheese.
What's your favorite cheese to add to macaroni and cheese? Share in the comments below!
Are you like me and always on the hunt for deliciously simple recipes that your family will love? Here's a free printable for my 5 FAVORITE one dish meals— they're perfect for busy nights when you don't have a ton of time and don't want to clean a bunch of dishes!
More delicious and simple recipes to try (these all pair perfectly with this creamy macaroni and cheese recipe):
Perfectly Glazed Slow Cooker Chicken
Pineapple Hawaiian Chicken Recipe