Zucchini Medallions- Another Unique Vegetable Recipe
I'm constantly looking for unique vegetable recipes to entice my family to eat their veggies. These zucchini medallions are one of my favorites– the zucchini and onions caramelize together in perfect harmony and make a delicious side dish!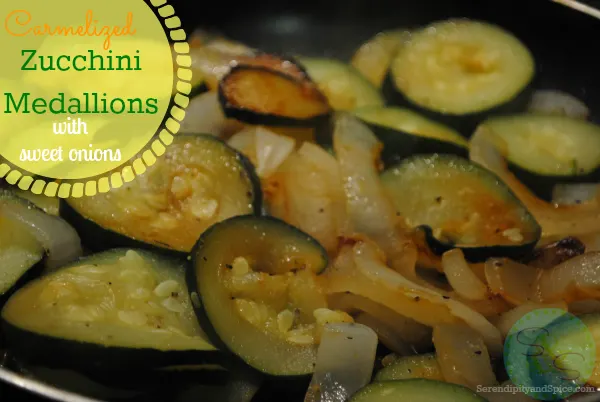 Zucchini Medallions- another unique vegetable recipe
Author:
Prep time:
Cook time:
Total time:
The zucchini and onion flavors blend perfectly in caramelized perfection!
Ingredients
2 Medium Vidalia Onions
2 Large Zucchinis
1 TBS Extra Virgin Olive Oil
Instructions
Slice zucchini and onion.
Heat olive oil in skillet on medium high heat.
Add zucchini and onion to skillet.
Cook on high for 12-15 minutes stirring every 2-4 minutes.
You want the zucchini to brown but not burn.
Once zucchini is cooked through it's ready to eat.
What's your favorite and unique way to get your family to eat their veggies?