There's a few secrets to perfect iced coffee! With the heat wave we've been experiencing an iced coffee is the perfect way to cool down. Check out these secrets for how to make iced coffee at home.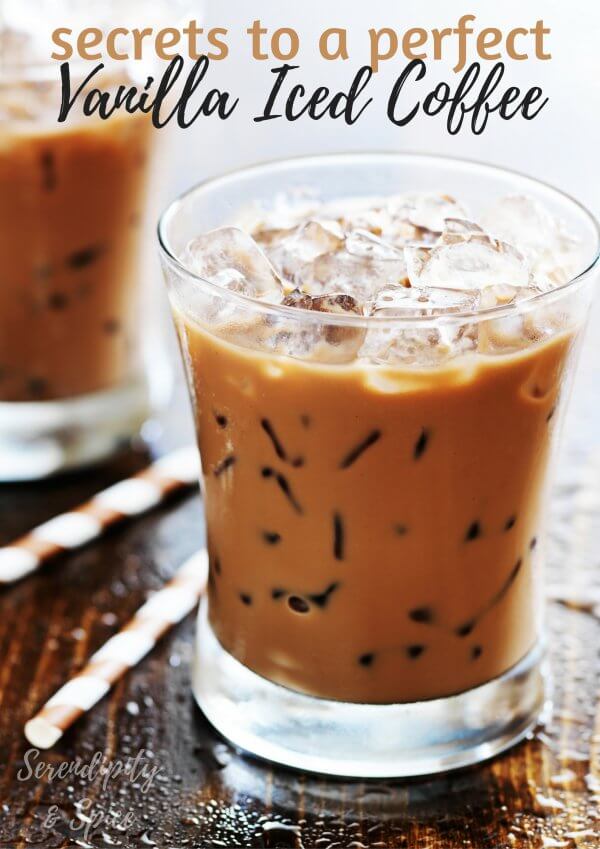 7 Secrets to Perfect Iced Coffee
Skip the Expensive Coffee Shops and Learn the Secrets to Making the Perfect Cup of Iced Coffee at Home!
With Little Man starting back to school this week it's imperative that I get my morning cup of coffee….the only problem is….it's still scorching hot around here and the last thing I want is to be drinking a hot coffee in this heat.
I mean, I'm totally addicted to my Keurig — seriously, if you don't have one and you love coffee then you NEED one of these they are AMAZING–but during the summer months I like to mix it up a bit. That's why I love making iced coffee instead and over the years I've learned a few secrets to making the perfect cup of iced coffee.
1. Start with fresh coffee beans.
A great iced coffee was never made using stale beans so avoid buying your beans on sale. If you don't drink iced coffee often, consider buying fresh beans at a coffee shop where you can buy only the amount you need for the occasion.

It's best to get whole bean coffee and a grinder…then you just grind the beans as needed for your coffee. We have this grinder and love how easy it is to use and that you can adjust the coarseness of your coffee. By adjusting how coarse your coffee is, you can adjust how strong it will brew.
2. Test the taste of the brew.
Hot coffee tastes different than cold coffee. So to get an idea of how your coffee will taste cold let a hot cup cool to room temperature. This little test will help you decide what tastes perfect to you.
Or, brew it cold to begin with.
We use a cold brew carafe because it tastes better and is so simple. I seriously had no idea how easy it was to make cold brew coffee until Hubs got this nifty carafe. You simply fill the carafe with water, fill the filter with coffee, place the filter into the carafe, put it in the fridge overnight, and your cold brew is ready when you wake up!
3. Use fresh ice.
Ice has a tendency to get a stale if it sits in the freezer unused for too long. If you're wondering whether your ice is helping of hurting your iced coffee, it's easy to test: let a few cubes melt and come to room temperature, then taste the resulting water. If it's water you would want to drink by the glassful, you're in good shape. If not, toss out the old ice and make fresh. If it still tastes stale, buy a bag of ice, the cost is worth the boost in flavor.
4. Brew it strong.
Brew your coffee on the strong side as it will be weakened by the ice. To keep from diluting your drink, try turning your leftover coffee into ice cubes. Use these in the place of regular ice cubes to keep your drink chilled.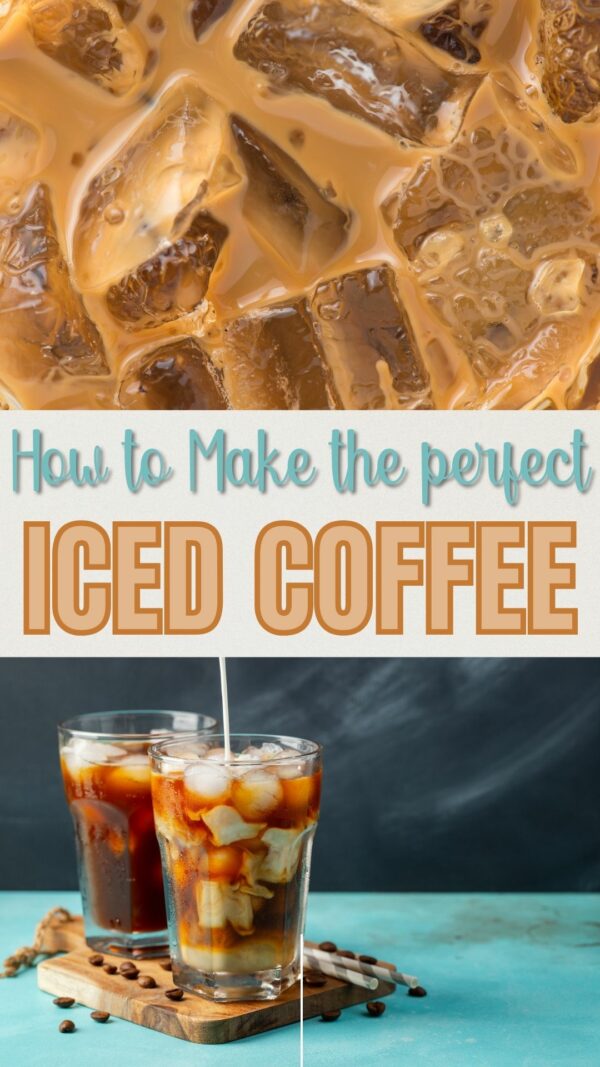 5. Don't use burned coffee for your iced coffee.
Saving leftover coffee for iced beverage is often fine, but don't be tempted to use the dregs of a burnt pot. If it doesn't taste good hot, it definitely won't taste good cold.
6. Add some zip to your iced coffee.
Adding fruits like strawberries, oranges, blueberries, cherries and spices like nutmeg, cinnamon or cardamom are a great way to perk up your drink and your day. I have this Torani variety pack in my coffee bar area and it makes me feel like I have my very own coffee shop right in my kitchen!
If you're watching your sugar intake then definitely give Jordan's Skinny Syrups a try…they're sugar free and have 0 calories!
The important thing is to have fun with it! Try lots of new things. Vary your usual routine. The worst that can happen is you won't like it. You can always try something else!
7. Enjoy a homemade iced coffee with a friend!
If you're short on time and don't have a stash of reconstituted coffee available, try this recipe using instant coffee.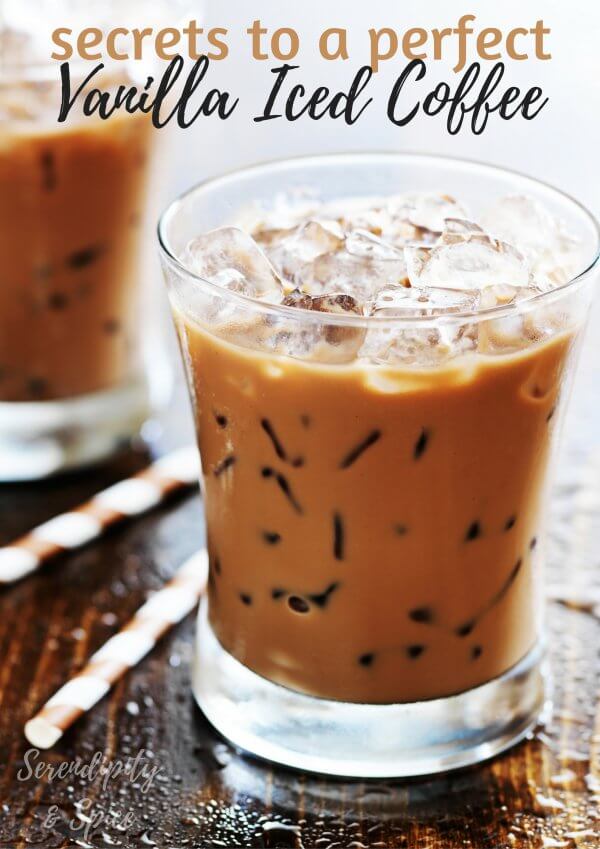 Yield:

1
7 Secrets to Perfect Iced Coffee
Ingredients
2 teaspoons instant coffee
1 1/2 teaspoons pure vanilla extract
2 teaspoons cold water
1 1/4 cups milk
Chocolate shavings (optional)
Sugar (optional)
Instructions
Put the first 5 ingredients into a blender.
Pulse blend until the ingredients are smooth and frothy.
Add the cold milk and pulse blend until all the ingredients are blended well.
Pour of a few cubes of ice, add the chocolate and voila!
Recommended Products
As an Amazon Associate and member of other affiliate programs, I earn from qualifying purchases.
If you desire, add the ice to the blender after the first five ingredients have been blended and crush the ice and then add the milk and mix….it's like making a Frappuccino at home….it's soooooo good!
What's your favorite iced coffee flavor? Share in the comments below!