This Cheesy Ham and Potato Casserole is flavorful with a decadent cheese sauce that's easy and ready in just 30 minutes! Make dinner in a jiff with a hearty comfort dish the whole family will love.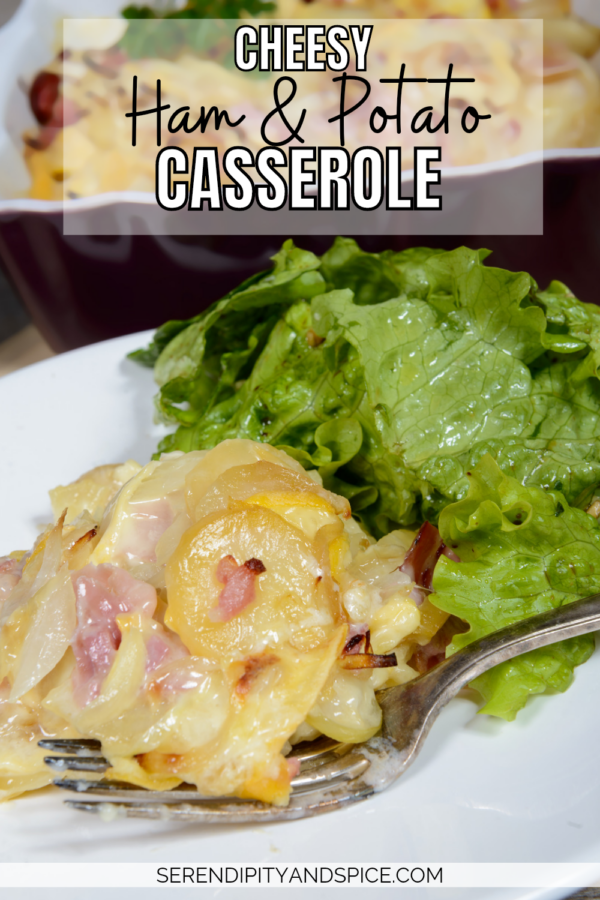 This is a delicious spin on some good ole comfort food! I'm all about comfort foods when it's chilly like this! There's nothing better than curling up on the couch with a warm 'n cozy cuddly blanket and some good ole comfort food!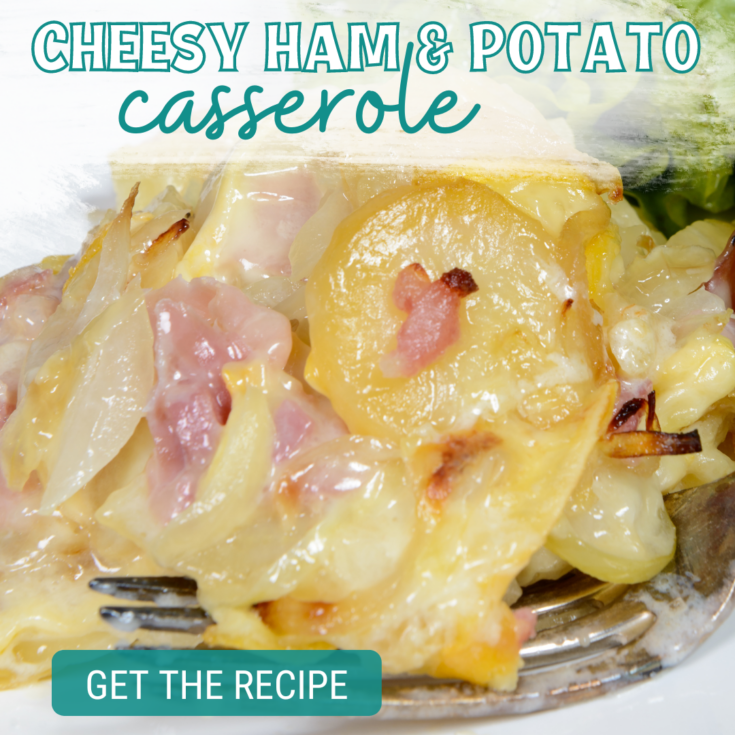 Yield:

4
Cheesy Ham and Potato Casserole Recipe
Ingredients
4 potatoes peeled and diced
2 cups Milk
8 oz Queso Blanco Cheese (I use Velveeta Queso Blanco--it melts perfectly)
4 TBS Stick Butter/Margarine
4 TBS Flour
1/4 Cup Shredded Cheddar
1 LB Diced Ham
Notes
• Peel and Dice potatoes.
• Place in pot with water and bring to a boil.
• Cook potatoes for 10 minutes or until al dented.
• Drain potatoes and set to the side.
• In a separate sauce pan, melt butter.
• Add in flour to create a roux.
• Keep stirring so it doesn't burn.
• Add in milk and queso blanco.
• Keep stirring and melt cheese completely.
• Dice ham into bite size pieces.
• In a casserole dish combine ham and potatoes.
• Pour cheese mixture over ham and potatoes.
• Top with shredded cheese.
• Bake at 350 degrees for 15 minutes.
The creamy cheese sauce is also really good with chicken, steak, or even turkey! I like to change it up depending on my mood. Although, if you do chicken or turkey make sure you cook it in a skillet before mixing with the potatoes and baking.