This Cheesy Ham and Potato Casserole is flavorful with a decadent cheese sauce that's easy and ready in just 30 minutes! Make dinner in a jiff with a hearty comfort dish the whole family will love.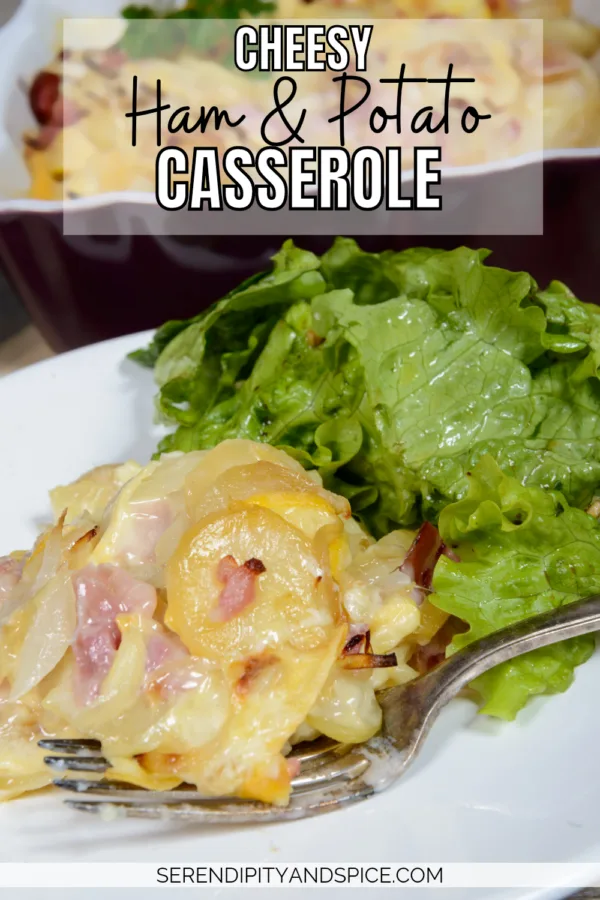 As a homeschool mom, I know firsthand how hectic weekdays can be. Between driving the kids to their extracurricular activities and trying to keep up with schoolwork, there's little time left for cooking.
That's why I love recipes that are easy to make and require minimal prep time. One of my go-to dishes is ham and potato casserole. It's a delicious, comforting meal that everyone in my family enjoys.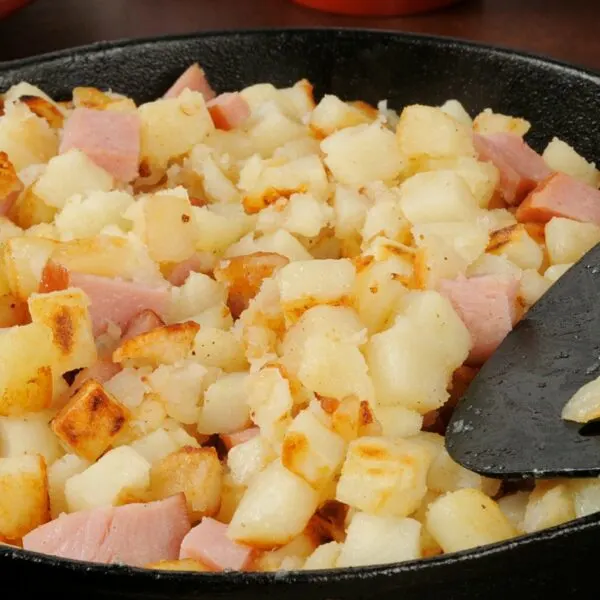 This is a delicious spin on some good ole comfort food! I'm all about comfort foods when it's chilly like this! There's nothing better than curling up on the couch with a warm 'n cozy cuddly blanket and some good ole comfort food!
Tips:
You can use any type of ham you prefer, such as smoked or honey baked.
Pump up the flavor a notch by adding in diced onions and green peppers.
If you want to add more flavor, you can sprinkle some dried herbs such as thyme or rosemary over the potatoes before layering them.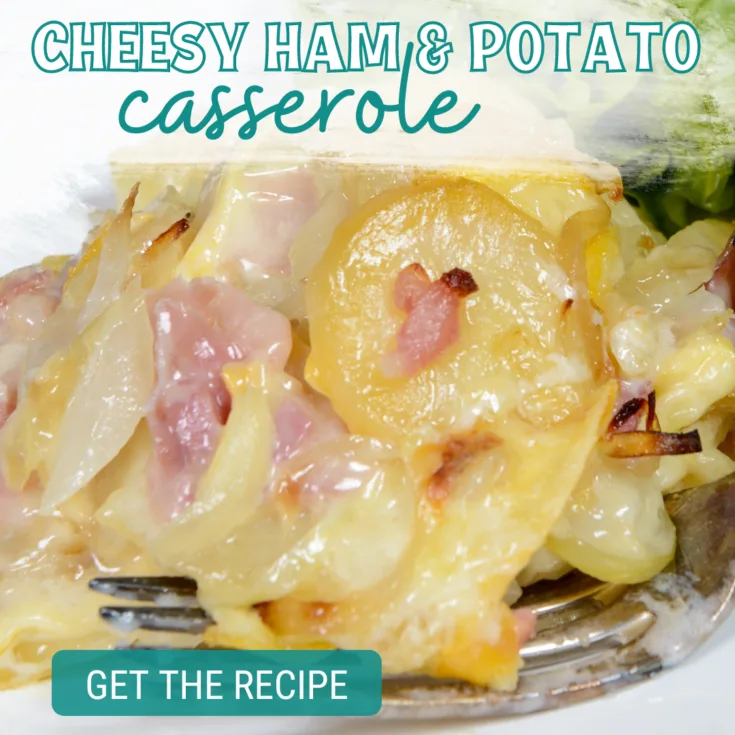 Yield:

4
Cheesy Ham and Potato Casserole Recipe
Ingredients
4 potatoes peeled and diced
2 cups Milk
8 oz Queso Blanco Cheese (I use Velveeta Queso Blanco--it melts perfectly)
4 TBS Stick Butter/Margarine
4 TBS Flour
1/4 Cup Shredded Cheddar
1 LB Diced Ham
Notes
• Peel and Dice potatoes.
• Place in pot with water and bring to a boil.
• Cook potatoes for 10 minutes or until al dented.
• Drain potatoes and set to the side.
• In a separate sauce pan, melt butter.
• Add in flour to create a roux.
• Keep stirring so it doesn't burn.
• Add in milk and queso blanco.
• Keep stirring and melt cheese completely.
• Dice ham into bite size pieces.
• In a casserole dish combine ham and potatoes.
• Pour cheese mixture over ham and potatoes.
• Top with shredded cheese.
• Bake at 350 degrees for 15 minutes.
The creamy cheese sauce is also really good with chicken, steak, or even turkey! I like to change it up depending on my mood. Although, if you do chicken or turkey make sure you cook it in a skillet before mixing with the potatoes and baking.
This ham and potato casserole is a simple yet satisfying meal that's perfect for busy weeknights. It's easy to customize based on your family's preferences, and the leftovers make for a great lunch the next day. Give it a try and let me know what you think!