This Broccoli Rice and Cheese Casserole Recipe is made with white rice, fresh broccoli, cream of broccoli soup, and cheddar jack cheese for a delicious combination.
Don't spend hours making dinner… this easy broccoli rice and cheese casserole recipe doesn't need you to make a roux or anything. Simply follow this easy recipe for a delicious dish.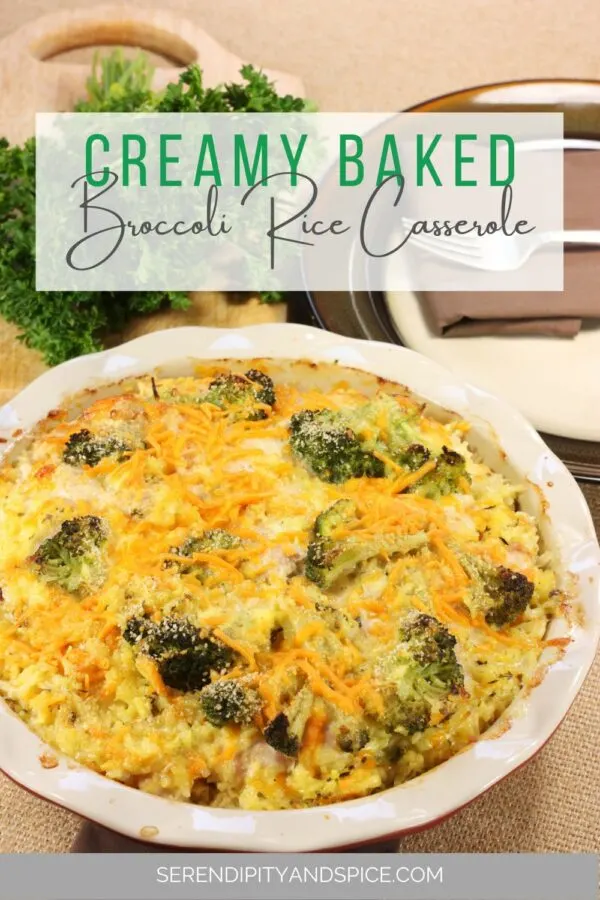 Creamy Broccoli, Rice, & Cheese Casserole
This recipe makes the perfect side dish for these yummy chicken tenders or these scrumptious homemade fish sticks. If I have leftover rotisserie chicken from a Costco run then I'll shred it and toss it in to make a simple one dish meal.
The cream of broccoli soup makes this recipe extra creamy and perfect for reheating leftovers…if there's any left. Making this broccoli rice and cheese casserole recipe is perfect to do with the kids…since everything is pre-cooked, you can easily let them mix everything together and top with the cheese.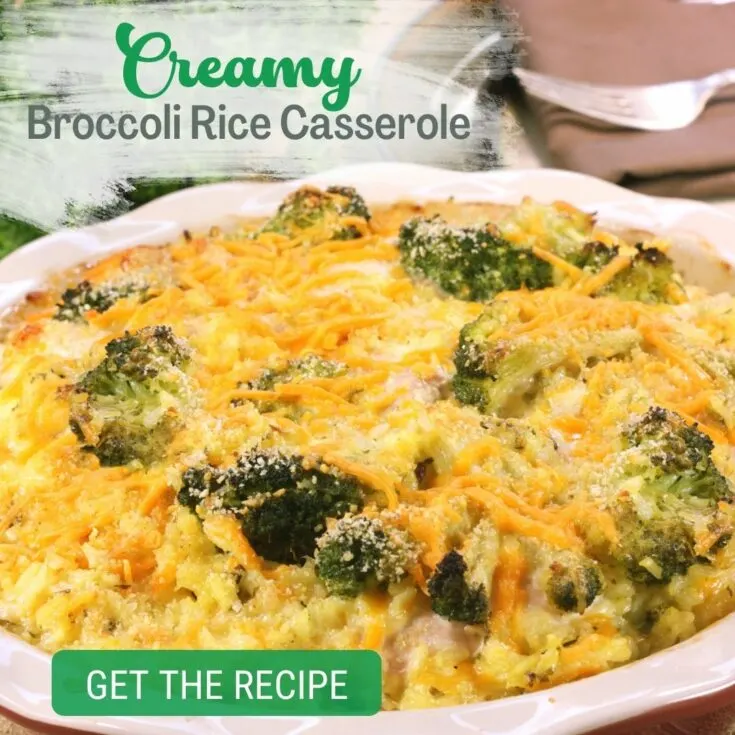 Yield:

6
Easy Broccoli Rice and Cheese Casserole Recipe
Additional Time:
5 minutes
Ingredients
2 Cups of cooked rice (1 cup before it's cooked)
1 can Cream of Broccoli Soup
1-2 cups of chopped broccoli (depends on how much broccoli you want- and you can use fresh or frozen)
1 cup shredded cheese (I use Sharp Cheddar)
Sprinkling of Grated Parmesan Cheese
Instructions
Cook your rice (you can use regular rice or 5 minute).

Cook your broccoli
Depending on the season I've used both fresh and frozen.
With frozen I just pop the whole bag in the microwave for 5 minutes.
Fresh takes a little longer- I chop it up- throw it in a microwave safe bowl - fill the bowl halfway with water- microwave on high for 8-10 minutes or until broccoli is al dente.

Combine rice, broccoli, soup and mix well.

Sometimes I add a splash of milk to make it a little more creamy.

Pour into a casserole dish and cover with cheese.

Bake at 350 degrees for 10 minutes to melt cheese.

Remove from oven.

Sprinkle with parmesan cheese.

Serve hot!
Notes
Add cooked chicken to make this a complete one dish meal.
Recommended Products
As an Amazon Associate and member of other affiliate programs, I earn from qualifying purchases.