These are the top 10 BEST easy crockpot chicken recipes I've found and they are on my regular dinner rotation. Instead of going through a single post with hundreds of recipes, I've narrowed down my top 10 favorite easy chicken crock pot recipes with few ingredients that the whole family loves!
I love cooking with my crockpot because it makes dinner easy so I can do other things instead of cooking. But I hate recipes that need a ton of ingredients because, for me, that just adds difficulty to the recipe. These easy crock pot chicken recipes have few ingredients so you can truly dump it in and go!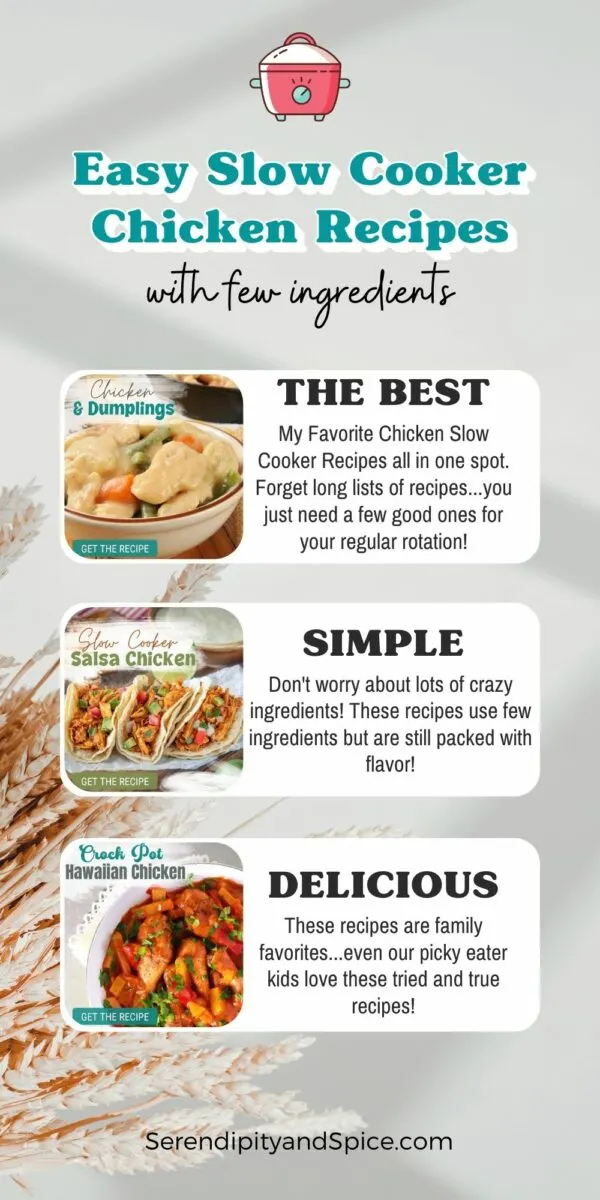 Give these easy crockpot chicken recipes a try and add some new favorites to your regular dinner rotation.
Up first is my original creation and viral OMG Chicken recipe. This recipe is a favorite among everyone who tries it….it's flavorful, saucey, and so simple to make! This truly is a comfort food meal the whole family loves.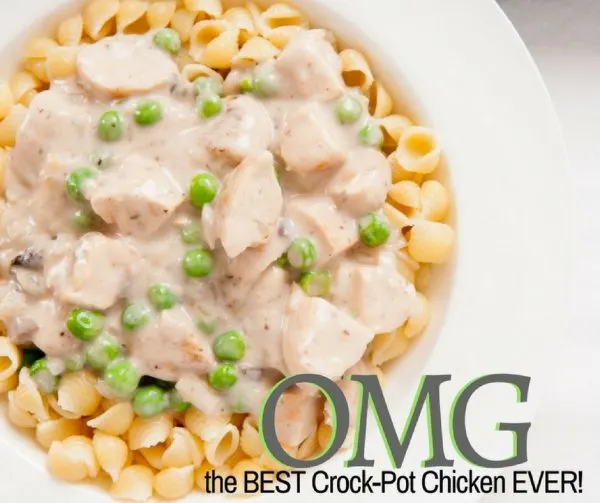 I like to pair this O-M-G Best Crockpot Chicken recipe with peas or carrots and pasta. With a delicious blend of Italian and ranch flavoring with the creaminess of cream cheese the sauce from this crock pot chicken recipe is perfect for pouring over noodles….in fact, many nights I double up the sauce recipe so we have extra for our noodles.
Crock Pot Chicken Recipe #2: Salsa Chicken
Next is my slow cooker salsa chicken recipe. I make this almost every single week because it's so simple and everyone loves it!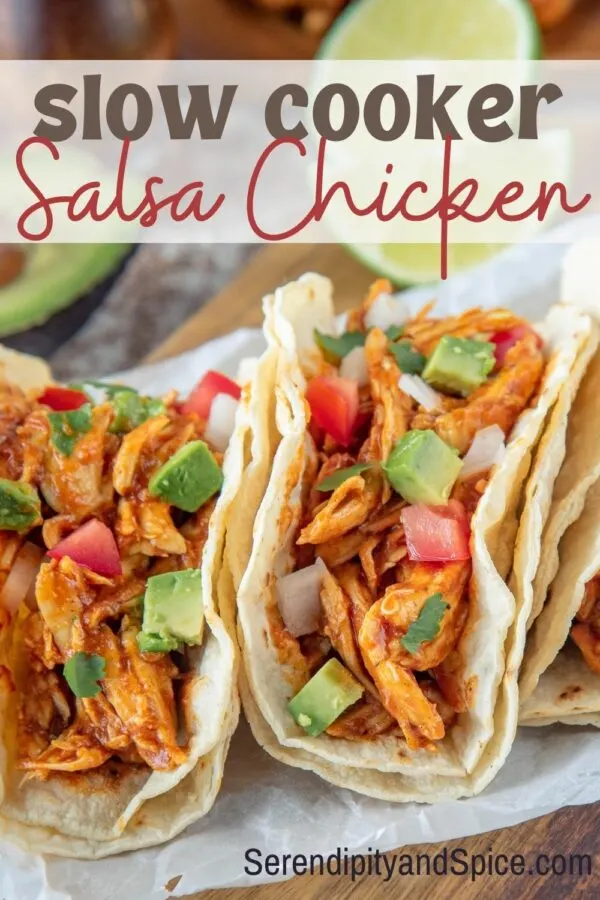 This slow cooker salsa chicken is perfect for using as taco filling– you can raise or lower the heat intensity as much as you want. I use mild salsa because my kids don't like spicy stuff…but if you want it spicy just use your favorite.
Typically I'll double up this batch so I have leftovers in the fridge for making lunches or even another dinner throughout the week. This chicken is perfect for adding to a southwest inspired salad, use inside burritos or quesadillas, throw on top of rice, etc.
My slow cooker chicken chili recipe is the perfect alternative to traditional chili. I love that there's tons of veggies hidden in the recipe…serve with tortilla chips and the kids gobble up this healthy meal!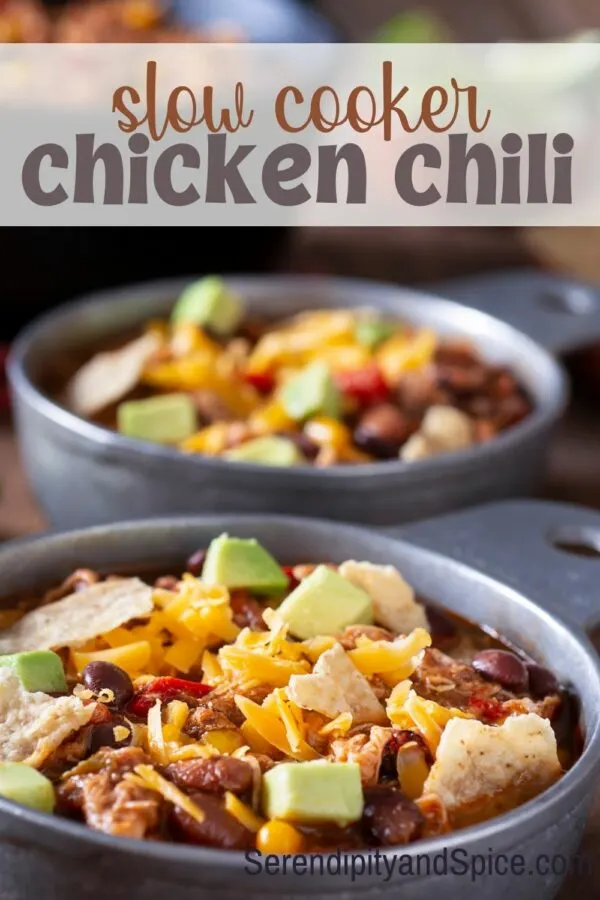 Wanting something tropical for dinner? This sweet pineapple crockpot Hawaiian chicken recipe is a family favorite! This one has more ingredients than I typically like, but it's soooooo worth it because this recipe is AMAZING!
This slow cooker Hawaiian Chicken recipe combines sweet Polynesian flavors with pineapples and chicken breasts to make a savory dinner. Serve over steamed rice for a delicious and simple meal the family will love!
If comfort food is what you're craving…then you'll want to give this simple 4-ingredient slow cooker chicken with stuffing a try! I keep these 4 simple ingredients on hand so I always have something I can toss into the crockpot when life gets hectic.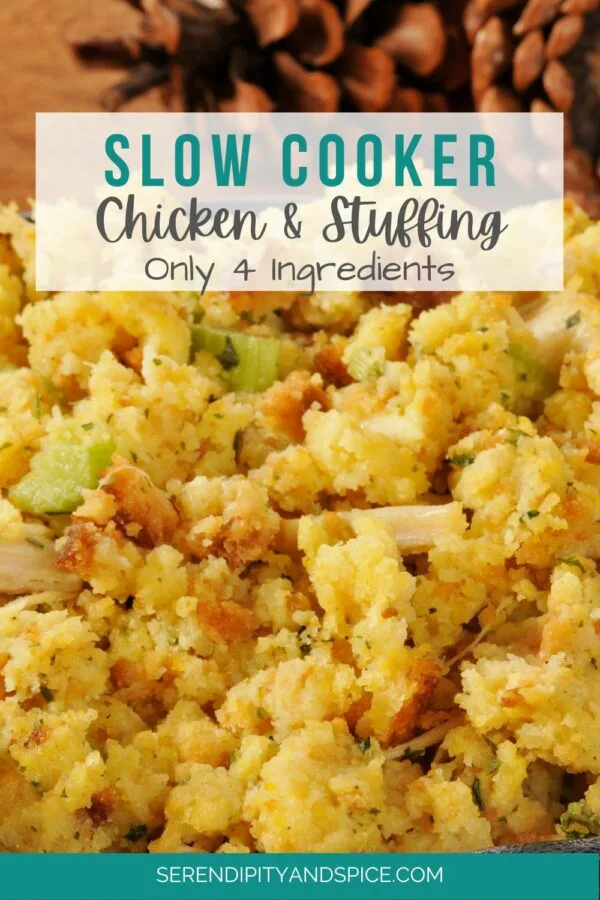 Quick, simple, and only 4 ingredients are needed to make the perfect dinner recipe. Add in frozen green beans or fresh baby carrots for a one dish meal the whole family will love!
Another perfect comfort food crock pot chicken recipe is this Easy Crockpot Chicken Recipe with Cream of Mushroom Soup. If you love mushrooms then this creamy chicken and mushroom dish is one you're going to love!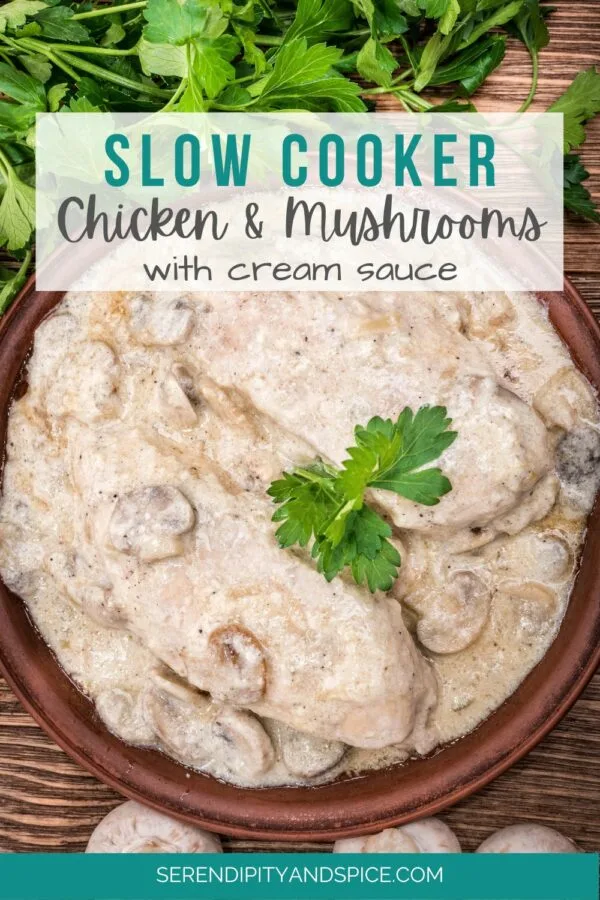 I love to add fresh mushrooms to this Easy Crockpot Chicken Recipe with Cream of Mushroom Soup and serve it over egg noodles for a simple dinner. The sauce even reheats wonderfully, so make extra to have for lunch later in the week!
Another comfort dish for cold nights is this Easy Slow Cooker Chicken and Dumplings Recipe. The flavors come together for a hearty meal with a creamy sauce.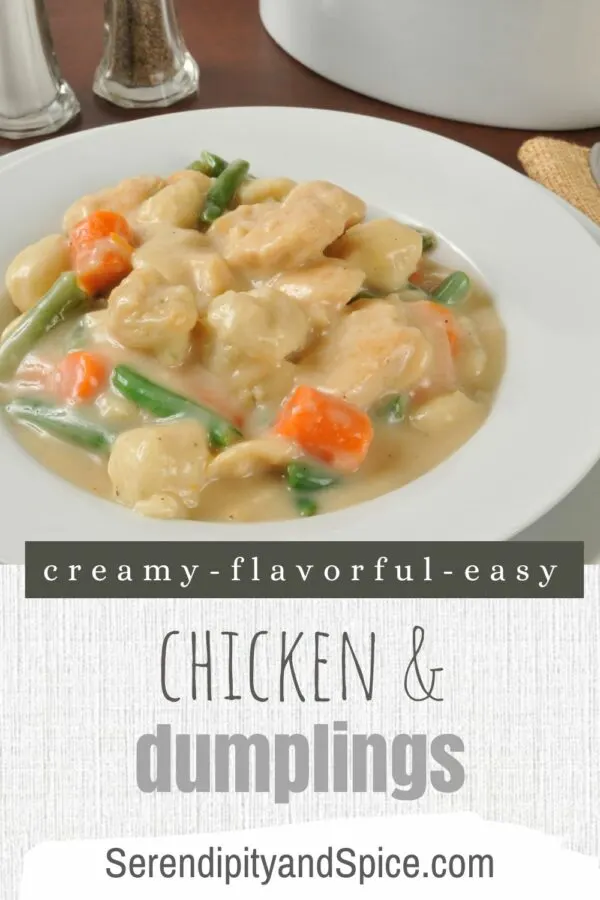 I love that this recipe uses canned biscuits and frozen veggies to make a delicious and simple meal my kids LOVE. It's all done in one pot so no extra dishes to wash. And the leftovers are amazing reheated!